August 20, 2015
Having lots of visitors here over the past three months has me thinking a lot about my favorite things to do here in Hawaii! There are a few places that I feel like I absolutely must show my friends and family who come all the way from the mainland to visit us.
I get really excited when our friends and family come to visit, and I tend to go kind of overboard making lists of things to do and places to eat. I went through my lists and picked out my favorite things. If I had one week on Oahu, this is what I would do!
Day 1
I would take advantage of my jet lag and get up before the sun. I would bring a flashlight and hike up to the Pillbox Trail to watch the sunrise. Trust me, you will be up anyway, so you might as well get to see the sunrise!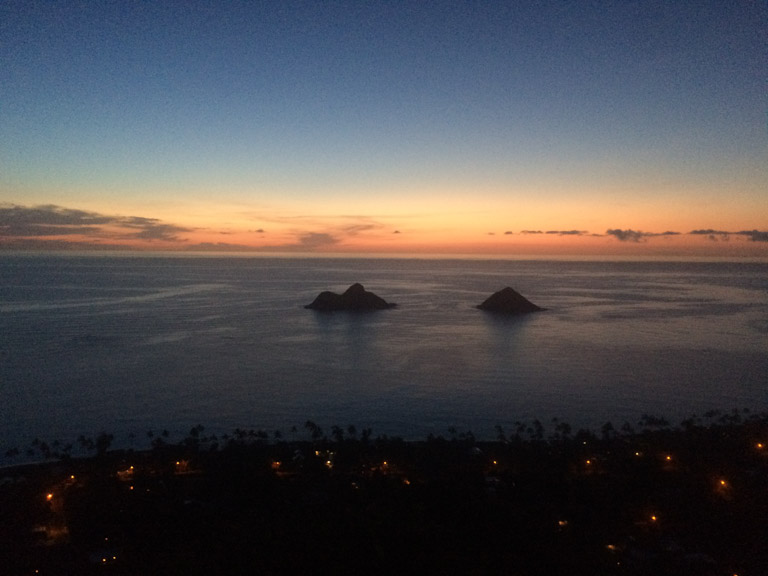 I would spend the rest of the day in Kailua. It's home to one of the best beaches on the island, with lots of shade, bathrooms, and a little market where you can get drinks, sandwiches, and snacks – Kalapawai Market.
I would make sure to get an ice cream sandwich and an iced coffee at ChadLou's. Later I would have dinner at Kalapawai Cafe.
Day 2
I would spend the entire day on the North Shore. I think that the North Shore is the best part of Oahu. There are so many small local places, and the only way around is a gorgeous one-lane highway that hugs the coast, Kamehameha Highway.
First, I would hike up to Crouching Lion.

Afterwards, I would get lunch at Uncle Bobo's, which is right down the road. I would spend the rest of the day on the beach on the North Shore. Along the Kamehameha Highway there are so many random little places to stop at. You will see fruit stands, farms, food trucks, and beaches that you will have all to yourself. There are certain points along Kamehameha Highway where you can literally just pull over on the side of the road and hang out on the beach. It doesn't get more island-y.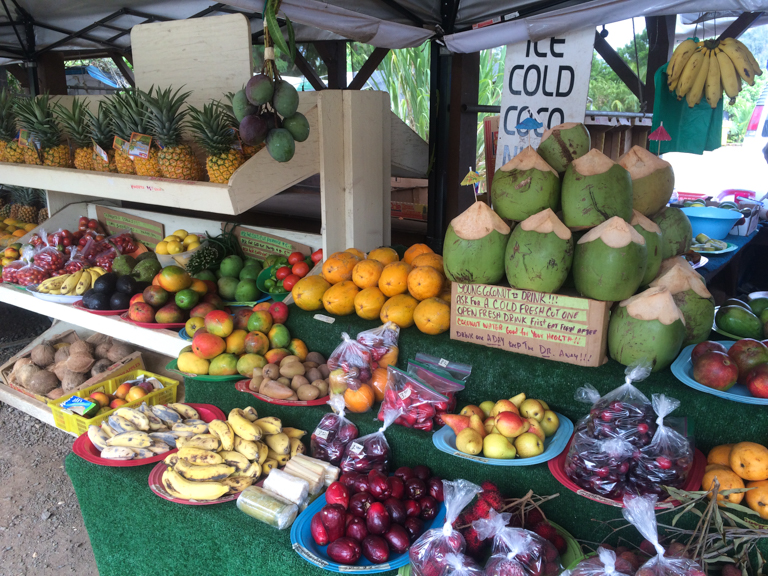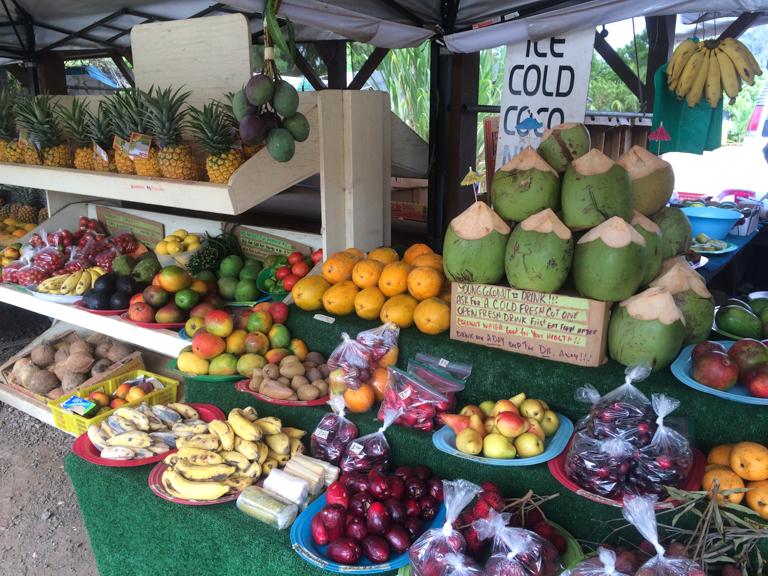 Because all of the beaches in Hawaii are public, you can go to any resort and go on their beach, if you want. Turtle Bay Resort is also one of my favorite places to go on the North Shore because they have fun bars, a nice beach, and delicious places to eat dinner. I'd probably go to Ola because you get to sit with your feet in the sand!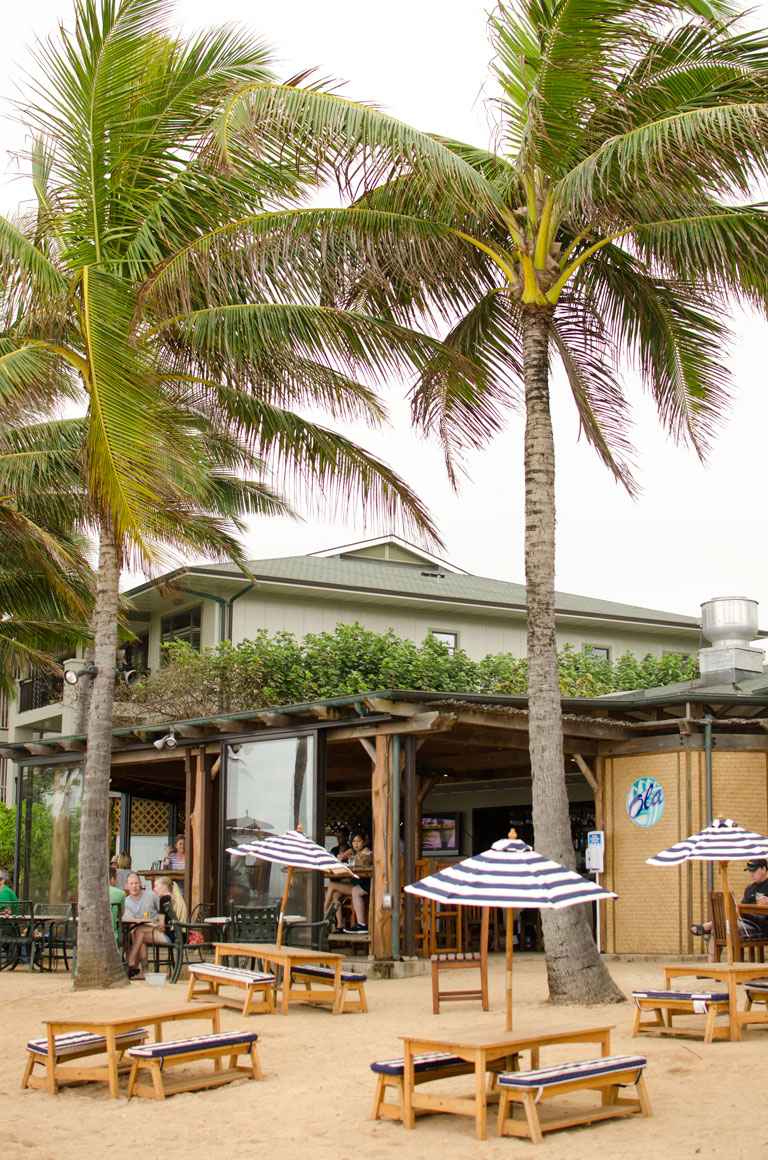 Day 3
I would get to Hanauma Bay sometime before 8:00 am. Hanauma Bay is a nature preserve, and they limit the amount of people who are there each day, so it gets completely full by 9:00 am. I would snorkel around for a few hours, and if I was hungry, I would get lunch at their food stand. Their food is surprisingly good, even though it's expensive for what it is.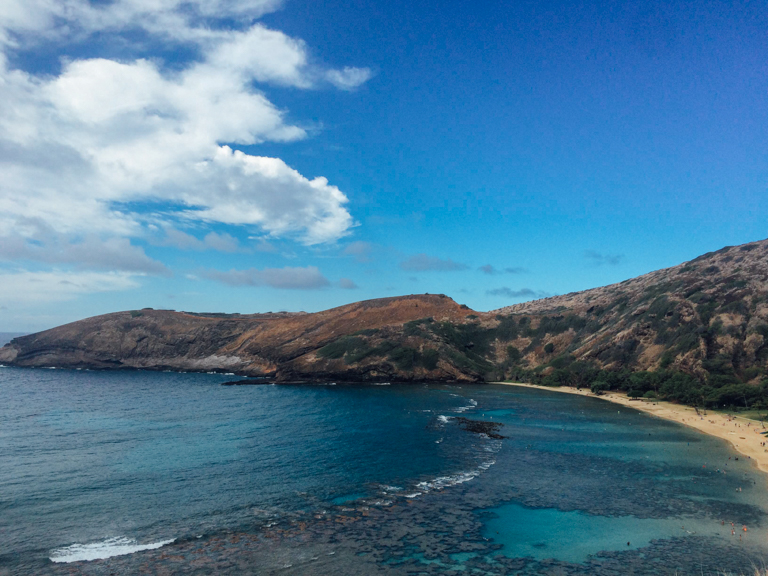 If I was able to make it, I'd grab lunch at the Kona Brewery nearby, and then I would hike to the Lighthouse Trail. If you are here between December and March, chances are you will see whales out there! It's a short, paved trail, and it is less than a mile to get to the top. The views are stunning!
For dinner, I would head over to Honolulu and go to Side Street Inn for some authentic Hawaiian comfort food.
Day 4
I don't think any visit to Oahu can be complete without a visit to Pearl Harbor. I would get there right when the park opens at 7:00 am to get a ticket. You can purchase tickets in advance online, but they are hard to get, and they sell out quickly. But, they also set aside 1,200 tickets each day for walk-ins, which they give out on a first-come, first-serve basis. If you get there right when they open, you are pretty much guaranteed a ticket.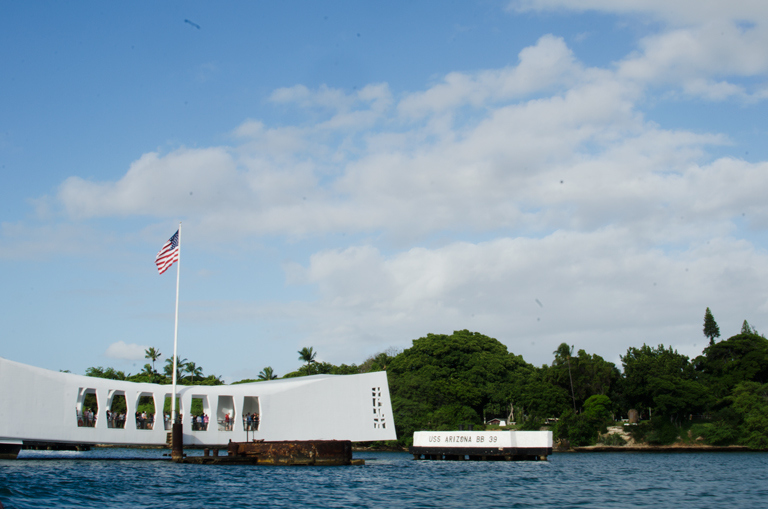 After going to the USS Arizona Memorial, there are a few other things to check out, depending on your interest. There is an old diesel submarine, a submarine museum, the Pacific Aviation Museum, and the Battleship Missouri – a battleship that was in three wars and is the place where World War II officially ended. So much history! Afterwards, I would get lunch at Nico's Pier 38.
Day 5
I would get up early and go to Waimea Falls. A short walk through a botanical  garden will bring you to a waterfall that you can swim in. On the way, I would stop for coffee at Surfers Coffee Bar, a coffee shop that is a nonprofit organization that donates all of the proceeds to different charities. Even the baristas are volunteers.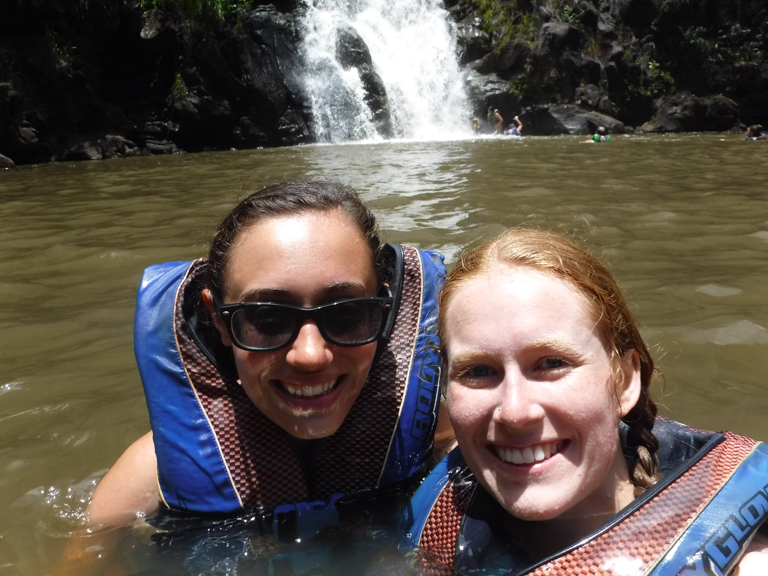 After Waimea, I would get lunch at the Farm Cafe. My favorite lunch spot!
Because I love the North Shore so much, I would spend the afternoon snorkeling or just lounging at the beaches on the North Shore. If you want to see turtles, stop at Laniakea Beach. You can snorkel with them or just watch them from the shore, where they like to come up to rest and lay in the sun! Anywhere you choose to go is amazing. The sunsets are amazing from Sunset Beach or in Waimea Bay. The food trucks would make a perfect dinner!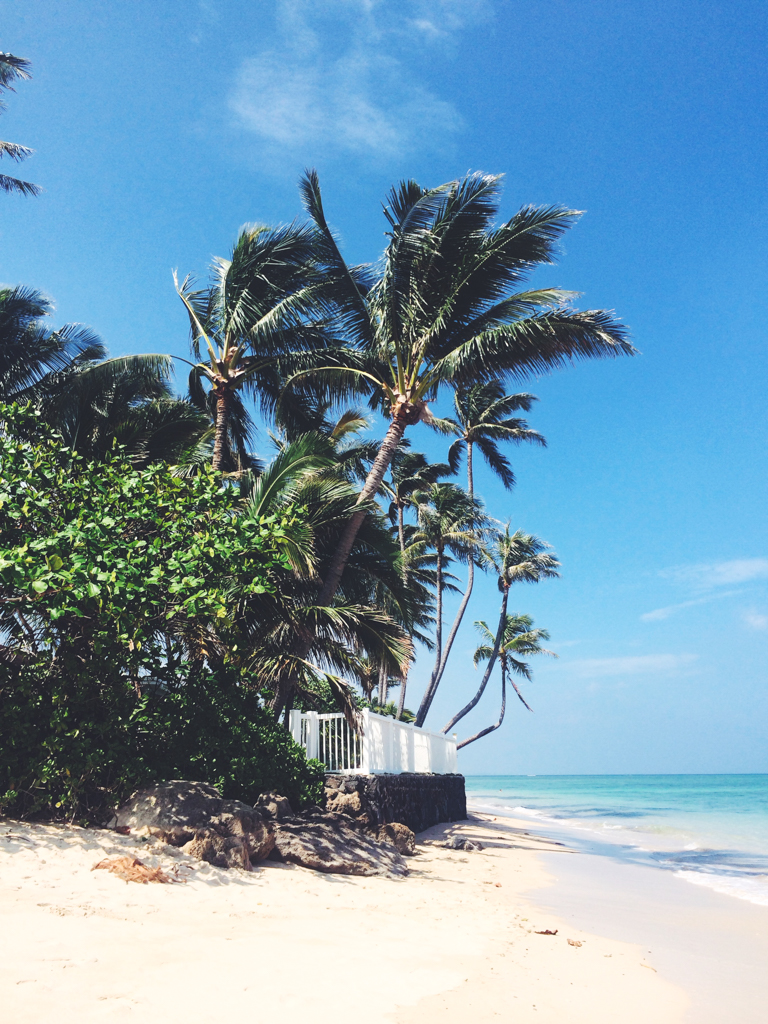 Day 6
Diamond Head is such a unique experience. Diamond Head is a crater that was formed about 300,000 years ago during a volcanic eruption. How often do you get to walk inside a crater? And the views are awesome.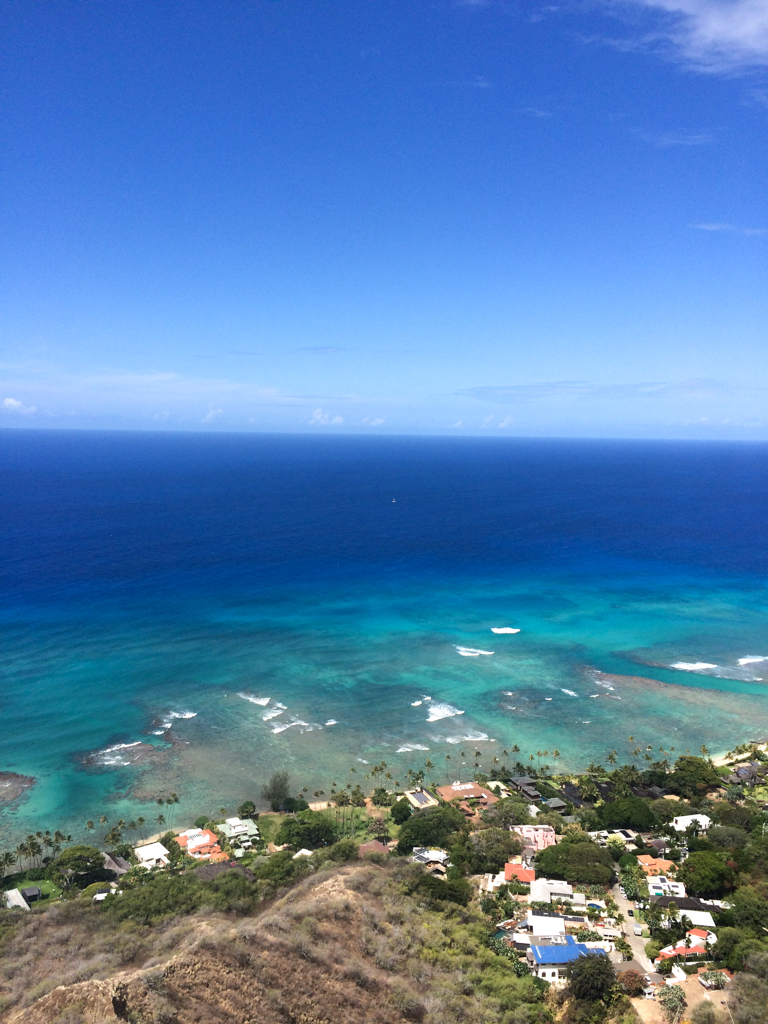 Afterwards, I would head down the street for breakfast on the beach at Hau Tree Lanai. The food and the views can't be beat. They are famous for their breakfast, so definitely make a reservation.
While I was in Honolulu, I would head over to another favorite waterfall – Manoa Falls. It's a short, easy hike!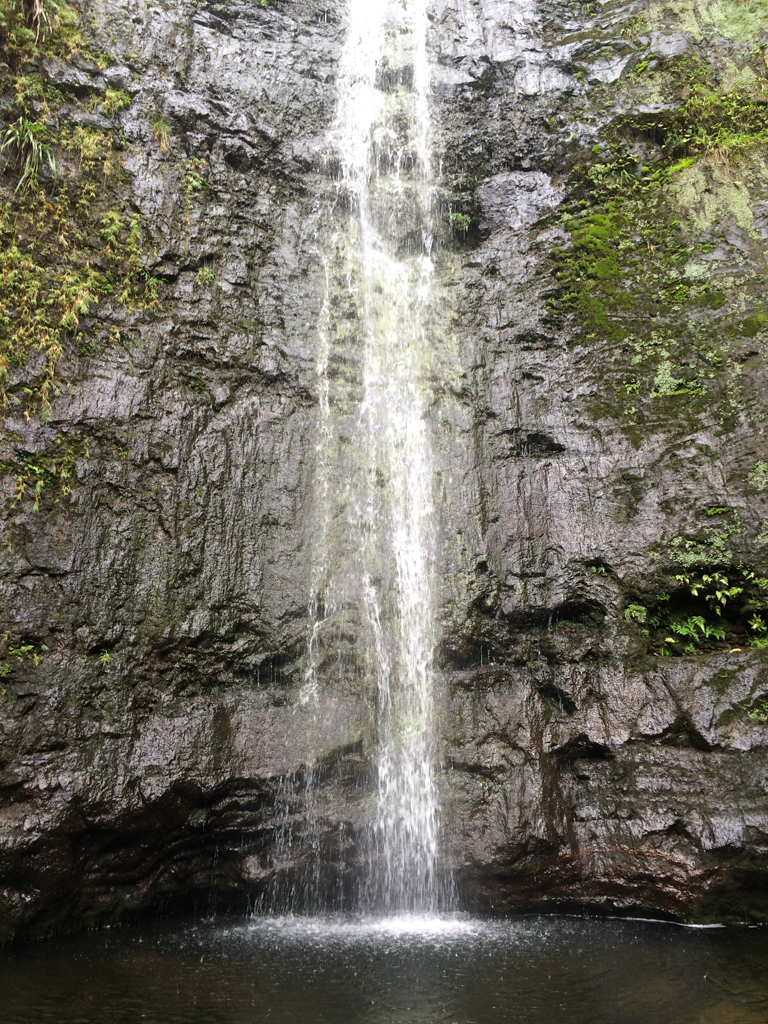 It takes only a few minutes from Manoa fall to drive up to the top of Mount Tantalus. It's a short drive, but you get amazing views of Honolulu from the top. It's worth the detour!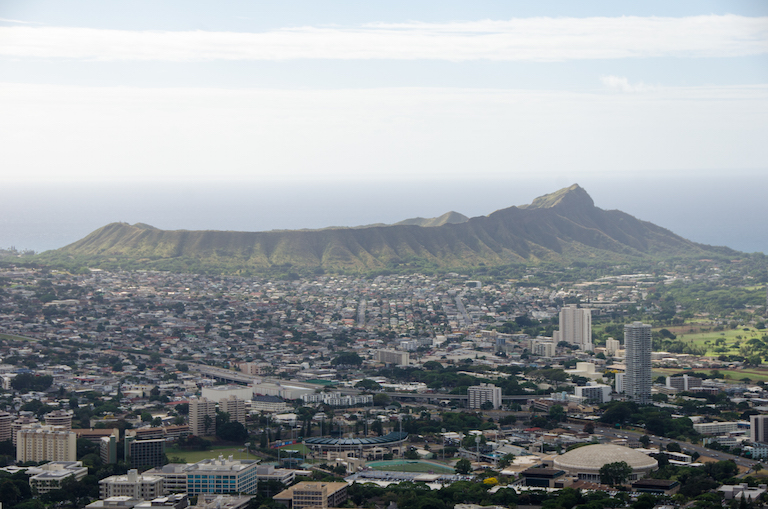 That night, I would go to Pint and Jigger for some great beer and snacks.
Day 7
I would go back to Kailua! I would grab coffee at Morning Brew, and then I would rent a kayak and go out to the Mokes.
After that, I would spend my last afternoon in Hawaii on the beach with a book! I might want to check out my favorite bookstore on Oahu to get a book or two for the beach and the plane. They are only a quarter each!
I would think long and hard about where to have my last meal on Oahu. It would be a tough call, but I would love to go Michel's in Honolulu, both for the delicious food and the incredible views: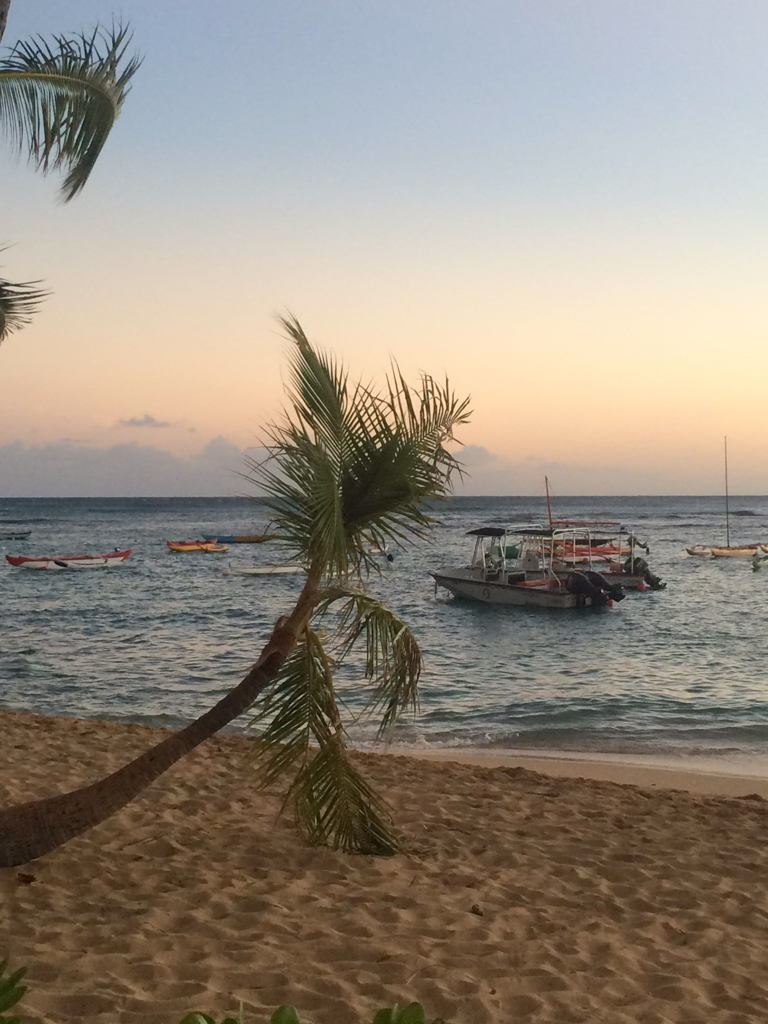 This itinerary is pretty similar to the itineraries I've made for my friends and family visiting over the past few months. Of course, it depends a lot on your idea of a vacation, but these are all of the things I love to do to!