July 16, 2015
If you know me, you know during any vacation, or any weekend, for that matter, Nick and I are all about the food. We spend pretty much all of our free time in Hawaii trying out different places to eat, and we've had some pretty amazing food over the past two years. I thought I would put all of my useless knowledge about Hawaiian food to good use by starting a series of posts all about eating out in Hawaii. My first post is all about my favorite budget-friendly restaurants on the island!
1. Kahuku Farms Farm Cafe 
56-800 Kamehameha Hwy, Kahuku, Hawaii 96731.
https://www.kahukufarms.com/farm-cafe.html
Not only does this farm sell their fruits and veggies, but they also serve lunch. You can sit on benches in the shade while you eat and look out at gorgeous views of their farm. They have a small menu, but everything is so good! They have a salad, panini, veggie pizza, and a bunch of smoothies and desserts. My favorite is the farm pizza, which is a tomato-eggplant bruchetta topped with mozzarella and basil macadamia nut pesto. I always order a TropiKale smoothie to go with it – made with kale, apple banana, pineapple juice, and haupia (coconut).
If I have room for dessert, I always get their grilled vanilla bread topped with ice cream, vanilla caramel sauce, and vanilla haupia sauce. It is heavenly. And I don't say that often about desserts. It's kinda heavy so it's definitely something you can share. I'm kind of obsessed with this place, so I dedicated an entire post to it a while ago — you can check out my full post with lots of pictures here!
2. Uncle Bobo's Smoked BBQ
51-480 Kamehameha Hwy, Kaaawa, Hawaii 96730
http://www.unclebobos.com
This is my favorite place to get Hawaiian BBQ. It's a little place on the side of the road that you might pass right by, if you weren't looking for it. If you sit outside, you can see the beach while you eat! Try their pulled pork sandwich and their cheesecake. They have their own homemade BBQ sauce which is pretty much amazing. It's also cash only so come prepared.
3. Kalapawai Market
306 S. Kalaheo Ave, Kailua, Hawaii 96734
http://www.kalapawaimarket.com
This little market is right on one of the best beaches on the entire island. They serve breakfast and lunch all day – wraps, sandwiches, and pizzas are all made to order. They also have lots of snacks, drinks, souvenirs, and, kind of randomly, an awesome wine selection. You can get lunch and then walk down to the beach to eat it!
4. Sushi Spot
99-205 Moanalua Rd, Ste 301, Aiea, Hawaii 96701
http://www.yelp.com/biz/sushi-spot-aiea
Out of all of the sushi I've tried in Hawaii, this place is my favorite. It beats the fancy places by a landslide. It's most definitely a hole in the wall, which is usually the best kind of place. They have so many different kinds of rolls, and the prices can't be beat.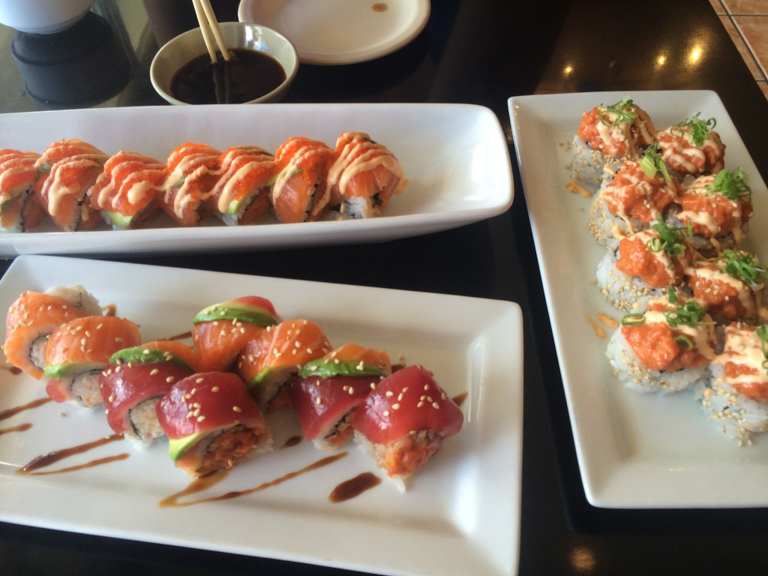 5. Nico's Pier 38
1129 North Nimitz Highway, Honolulu, Hawaii 96817
http://nicospier38.com
Nico's is a restaurant, a bar, and a fish market all in one. You can buy fresh fish to make at home. Or, you can order food to eat while you look out at the water. I love their fish and chips and their side salads, and their specials are always amazing. This place is mainly outside, casual, and laid-back, and the food is amazing. They have great prices too, especially when you consider how fresh and delicious the food is. I think it's the perfect place to get Hawaiian fish without breaking your budget.