March 23, 2015
So I just discovered the absolute perfect date night, and the perfect place to try a ton of local Hawaiian food.
I am not sure what took us so long to discover this, but there is this night marked here in Hawaii called "Eat the Street." Each month, around 40 different food trucks gather in Kaka'ako, a neighborhood of Honolulu. Nick and I had never gone before, but when we saw that the theme a few months ago was bacon, we knew we could not miss it!
Being the sophisticated foodie that I am, as soon as I got there, I decided to try something that was called "bacon on a stick tater tray." Yup. It was chips covered with nacho cheese, bacon, ranch dressing, green onions, and bacon. It was my favorite thing from the evening. And since Nick thinks nacho cheese is gross, I got this whole plate all to myself.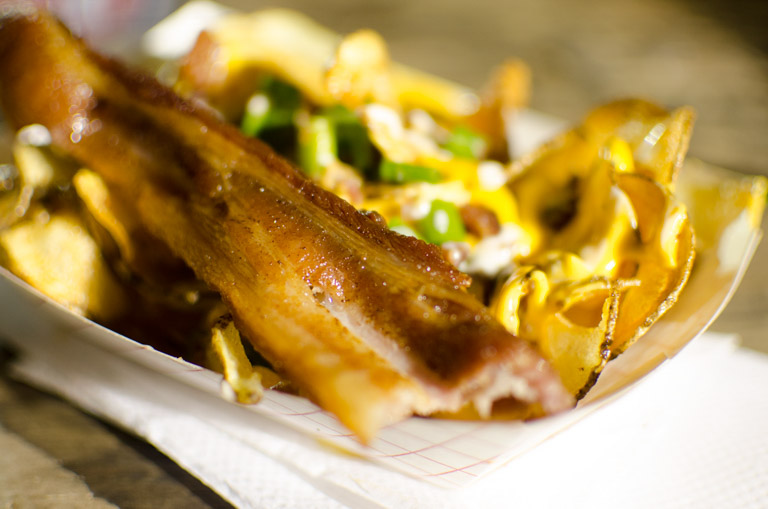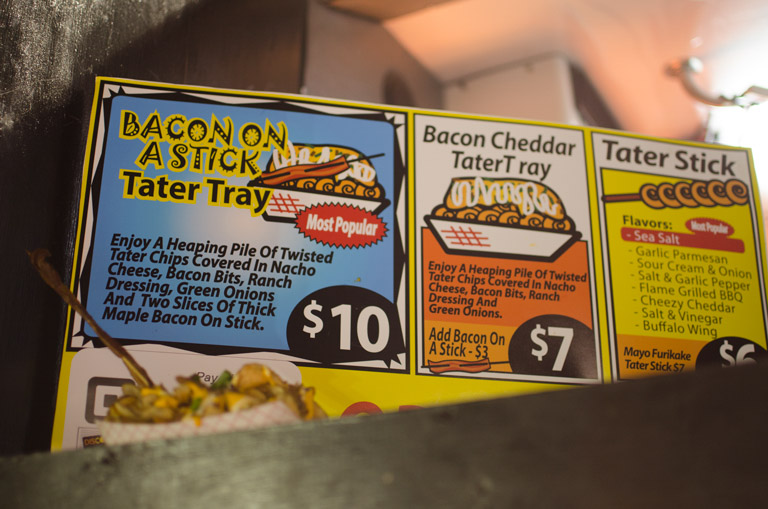 After I pretty much inhaled that, we decided to share plates from a few different food trucks so that we could try different things. Next up was a plate with bacon wrapped shrimp, steak with little bacon bits, rice with bacon, and a bacon brownie. Honestly, the idea of bacon and chocolate together never appealed to me. I always thought it was kinda gross to be honest. But since we were at a bacon-themed night market, I felt like that was the best place to give it a try. I learned that this is a pretty great combination and now I feel like I need to find some chocolate/bacon recipes to make at home.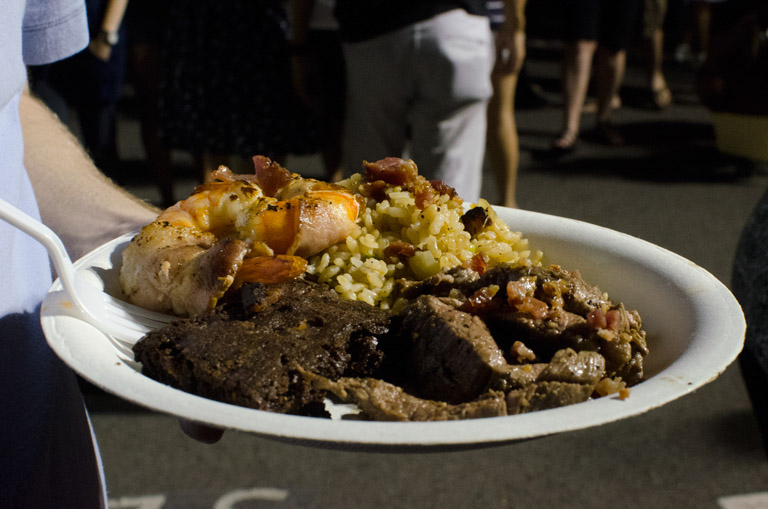 After that, we decided we still had some room to try another vendor, so we went for some pizza!
We decided to top off the night with a non-bacon themed ice cream sandwich. I think that was a good idea.
We ate a ton of delicious food, and we only spent $40.
$40 for a 4-course meal for two in Honolulu is pretty much a steal – I am hoping we can make this a monthly date!
This was such a perfect way to try a bunch of local food, for a much lower price than going out. Their website is here — if you find yourself in Hawaii, check to see if you will be in town for it! Each month is a different theme!