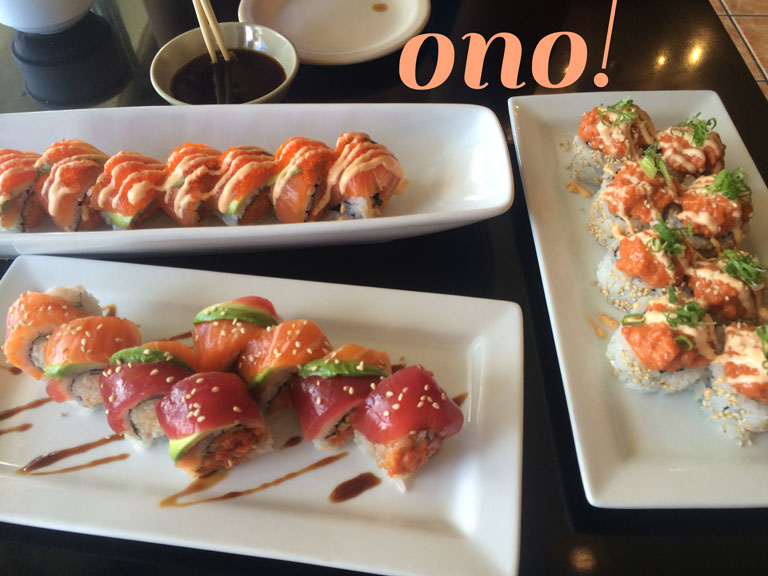 Haupia
– a coconut milk pudding. It is used in desserts, drinks, and smoothies. I usually do not like coconut at all, but I absolutely love any dessert with haupia. This is my new favorite smoothie, made with kale, apple banana, pineapple juice, and haupia, from one of my favorite places to eat in Hawaii, the
Farm Cafe
.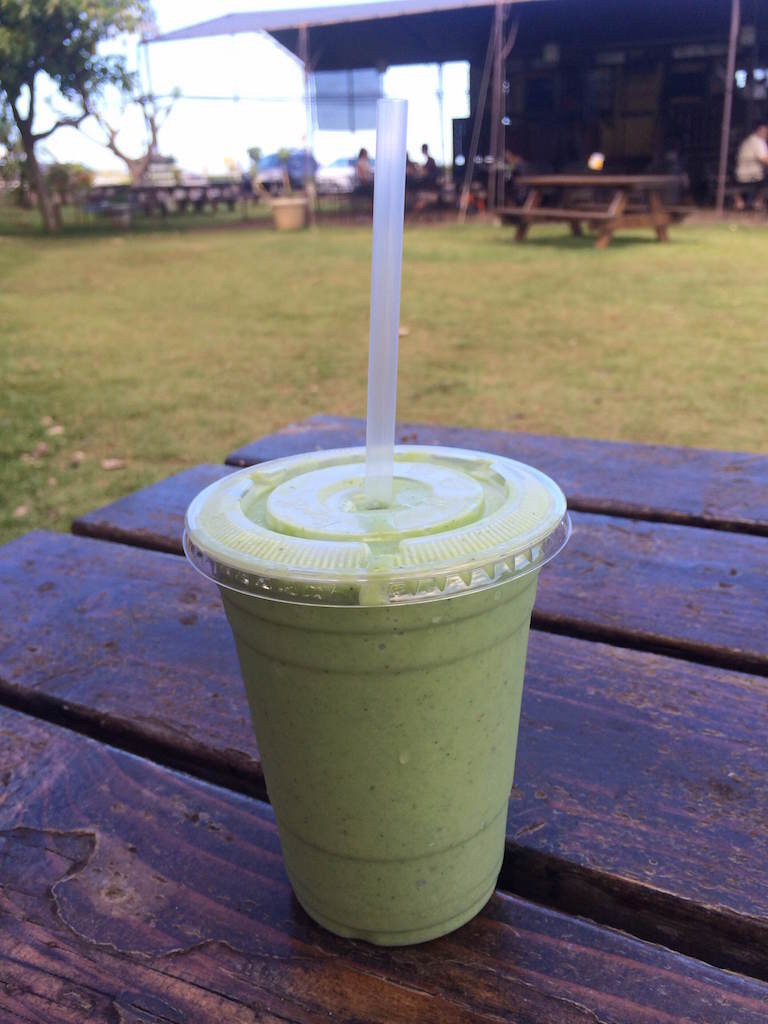 Liliko'i – a passion fruit that is used in many desserts and beverages. It is used in desserts and in ice cream, as well as in smoothies or other drinks. It is a bit tart and super sweet. I love it when it's in a dessert or drink! You can also find it at farmers markets and try it on its own.
Li hing mui powder –This is a powder made from tart plums (li hing mui). It is sprinkled onto all kinds of snacks, fruits, and even fish. I have never tried a whole li hing mui, but I always like the powder sprinkled onto other foods. The first time I tried it was in a margarita and I loved it! If you are afraid to order an entire meal with it, you can pick up the powder at grocery stores.
Poke – my favorite thing to eat! Poke is raw fish, usually tuna. Poke literally means "to slice or cut." So the fish is cut into bite-sized chunks and usually mixed with seaweed and other seasonings. But chefs like to get creative with it! If you see poke on the menu and are not afraid of eating raw fish, you have to try it.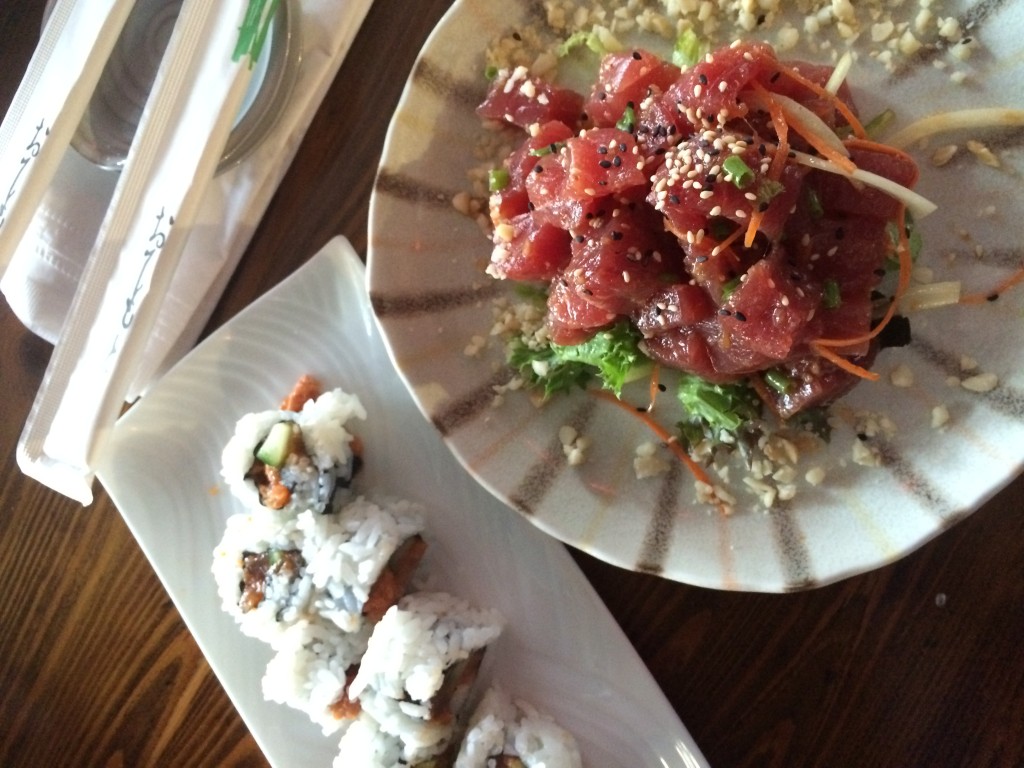 Taro – A staple in the traditional Hawaiian diet and central to Hawaiian culture, taro is a plant with big heart-shaped leaves and is believed to be sacred.
Poi – A paste made from pounding taro root. It's very popular at luaus and traditional Hawaiian restaurants.  I am not a fan at all but I think it is one of those things you just have to try.
Kalua pork – The word kalua means "to cook in an underground oven." Today it refers to cooking in an imu, an underground oven. Kalua pork is absolutely delicious, a very Hawaiian dish that I highly recommend trying.
Opah – a firm, white fish. I make it at least once per week at home and love to order it in restaurants!
Ahi tuna – very popular tropical fish. It is usually made in sushi or poke, but you can also find cooked versions in restaurants.
Mahi Mahi – another tropical fish that is very popular here! It is very mild and firm and goes well in fish tacos or with fruit salsa toppings.
Pupu – appetizer or snack. You may see signs advertising "ono pupus," – delicious appetizers!
Lanai – an outdoor patio area. A lot of homes and restaurants have them.
Wahine – women. You will see this on signs for the women's room!
Kān – men.  You will see this on signs for the men's room!
E komo mai – "Welcome." It is a very common greeting!
Opala – trash.
Keiki – children. You will see "Keiki menus" in restaurants.
What are some local foods near you that visitors just must try?
Linking up again with the lovely ladies, 
Kelly,
Emma
, and 
Rebecca
, along with their guest host
Sam
! This month's topic is
"lost in translation."  
Come join the fun!