October 30, 2014
I am always on the hunt for a great cup of coffee and a place to sit and enjoy a meal, especially when I am traveling. I thought it would be fun to share some of the fun places that I find here in Hawaii, so this is hopefully the first of many posts about "Coffee Shops and Cafes." I can't take credit for finding my absolute favorite cafe, Kahuku Farms Farm Cafe, though.
The first place I am going to share with you was found by my friend Jenny, who has a knack for randomly finding the best stuff to do, places to eat, beaches to find sea glass, and just overall amazing spots. She is a great friend to have. She thought we should check out Kahuku Farms Farm Cafe a while ago, and ever since, we have been thinking up excuses to go back again and again. Last week we decided to go just because.
How cute is this little farm stand?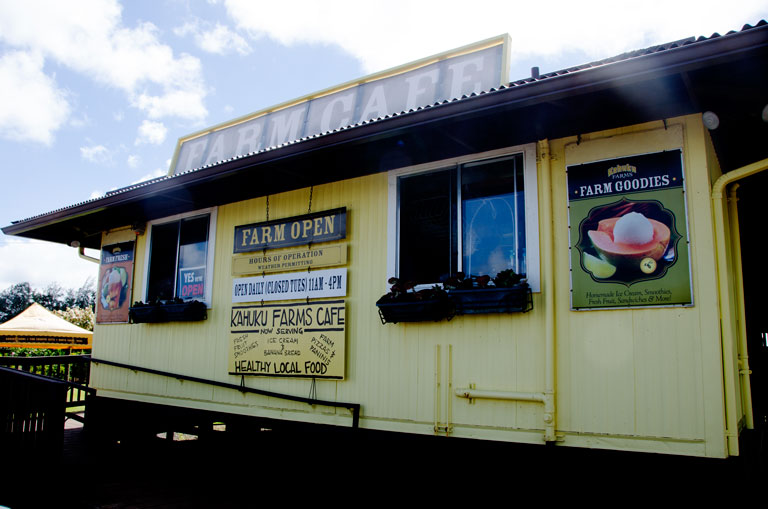 What I love about this place is that aside from selling the fruits and vegetables they grow, they also turn them into delicious meals that you can eat right there on their farm! You can sit and eat while looking out at this, their farm: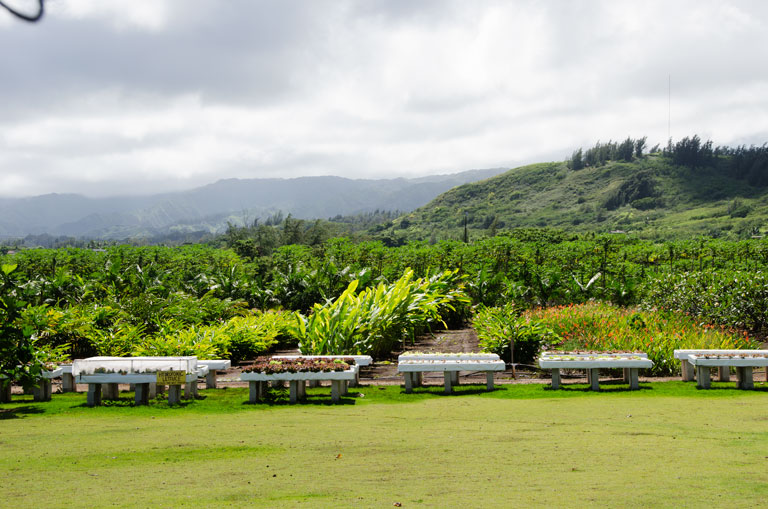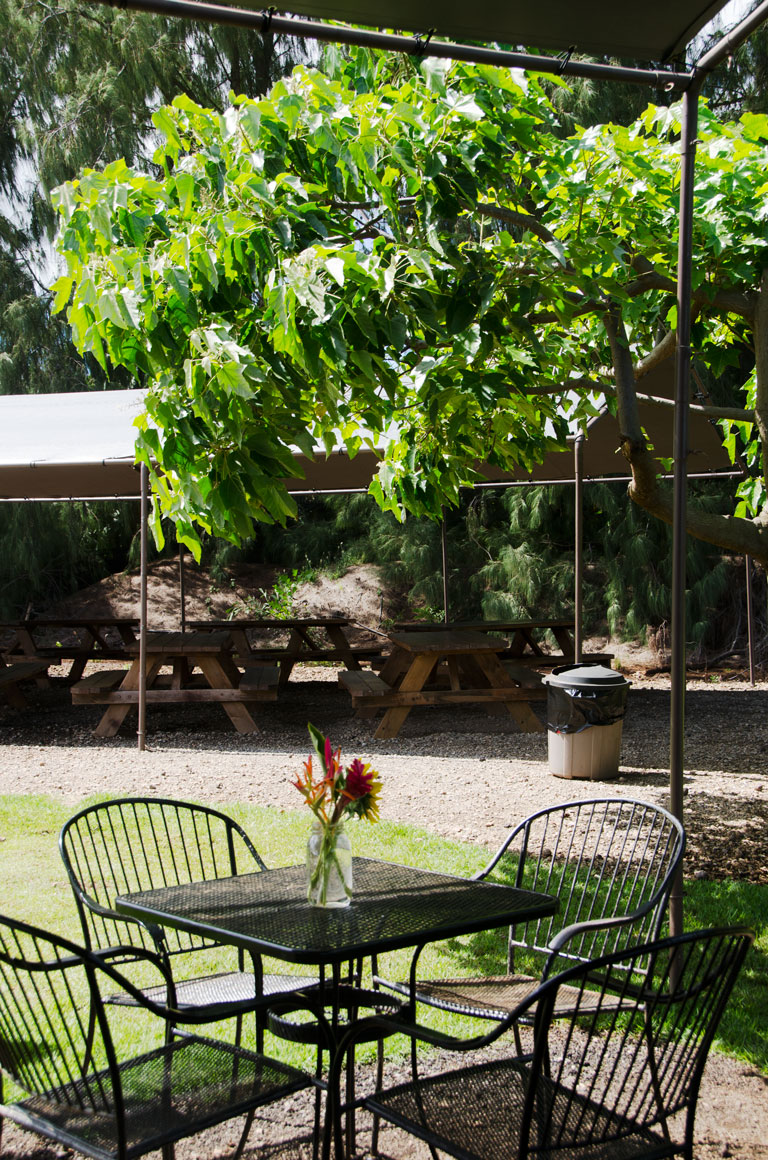 Vegetarians rejoice! There are no dishes with meat. This may explain why Nick hasn't come with me to the Farm Cafe yet….
Anyway, they serve a lot of vegetarian foods, including a Grilled Veggie Panini on Foccacia with Grilled Eggplant, Bell Pepper & Zucchini, Tomato, Hydroponic Lettuce, Fresh Mozzarella, Basil, and Balsamic Herb Mayo, and a Grilled Veggie Salad with Hydroponic Lettuce, Grilled Eggplant, Bell Pepper & Zucchini, Tomato, Cucumber, Mozzarella, and Lilikoi Balsamic Dressing, along with smoothies, soup, and a bunch of yummy iced drinks, like Mango Iced Tea and Plantation Iced Tea.
My personal favorite is the Farm Pizza & Side Salad – Tomato-Eggplant Bruchetta topped with Mozzarella and Basil Mac Nut Pesto. Pure heaven.
What I also love about Kahuku Farms Farm Cafe is that it's literally on the side of the road up on the North Shore. Aren't those always the best places?
They do tours of their farm, too! I haven't done this yet, but I plan to in the future, maybe when someone like Christy comes to visit?