October 2, 2014
Last weekend, I mentioned that I had a special surprise planned for Nick. We love going out to eat and trying new restaurants, so I thought we should get dressed up and go out somewhere fancy for no reason at all. One thing I have learned over the past year of marriage is how easy it is to fall into a routine, so I feel like sometimes you just have to do something really nice for no reason, just to celebrate love. Nights cuddling on the couch are important too, but I just felt like we needed to go out somewhere special after being apart for 2.5 weeks. I picked 53 By The Sea in Honolulu, mainly because of this view: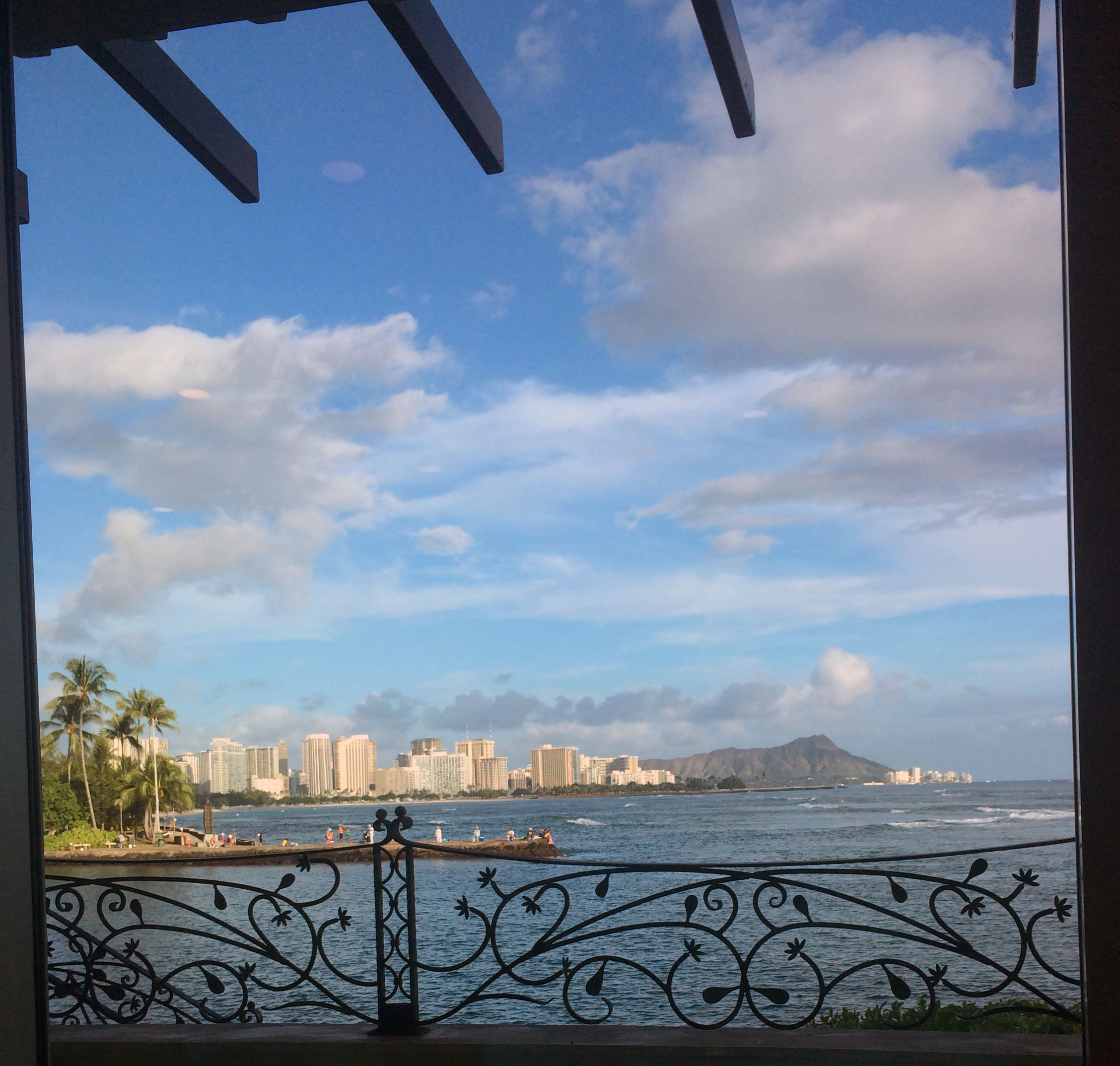 The restaurant is worth it just for this view alone. I love this view of the city and of Diamond Head.
We love going out to restaurants with small plates or with tasting menus. We love trying a little bit of everything and tasting lots of different dishes  so we opted for a tasting menu of a bunch of small plates. We ate 6 different courses and drank delicious wine. The food was very, very good, and the view was just perfect.
What I liked about this restaurant is that it is not directly in Waikiki Beach, which is always so crowded with tourists. It's easy to park, small, and intimate – unlike a lot of other fancy restaurants that are right in Waikiki. For similar prices in Waikiki, and you have to deal with huge spaces that are loud and almost impossible parking. Don't get me wrong, Waikiki is a lot of fun, but for a romantic dinner, I really liked 53 by the Sea.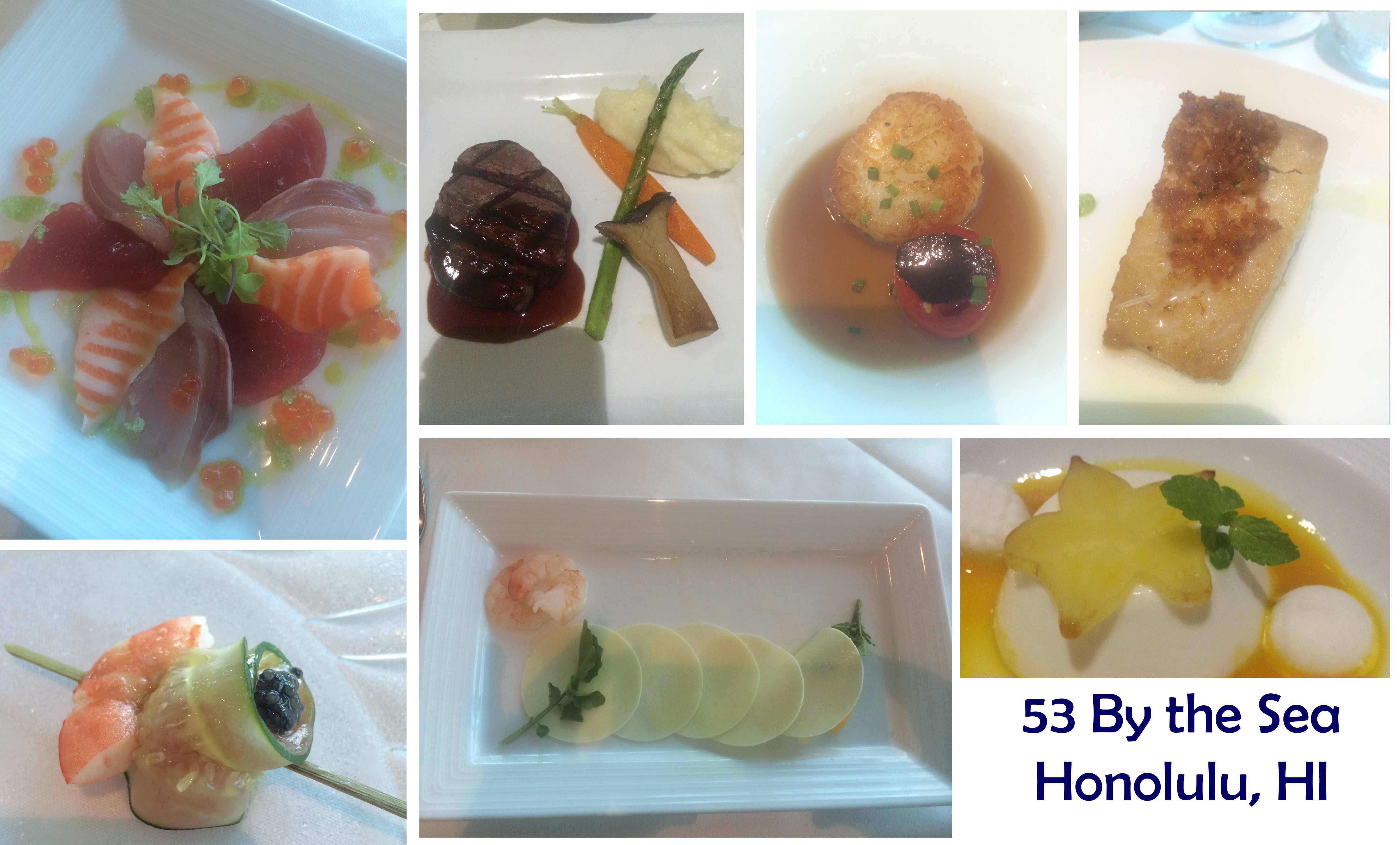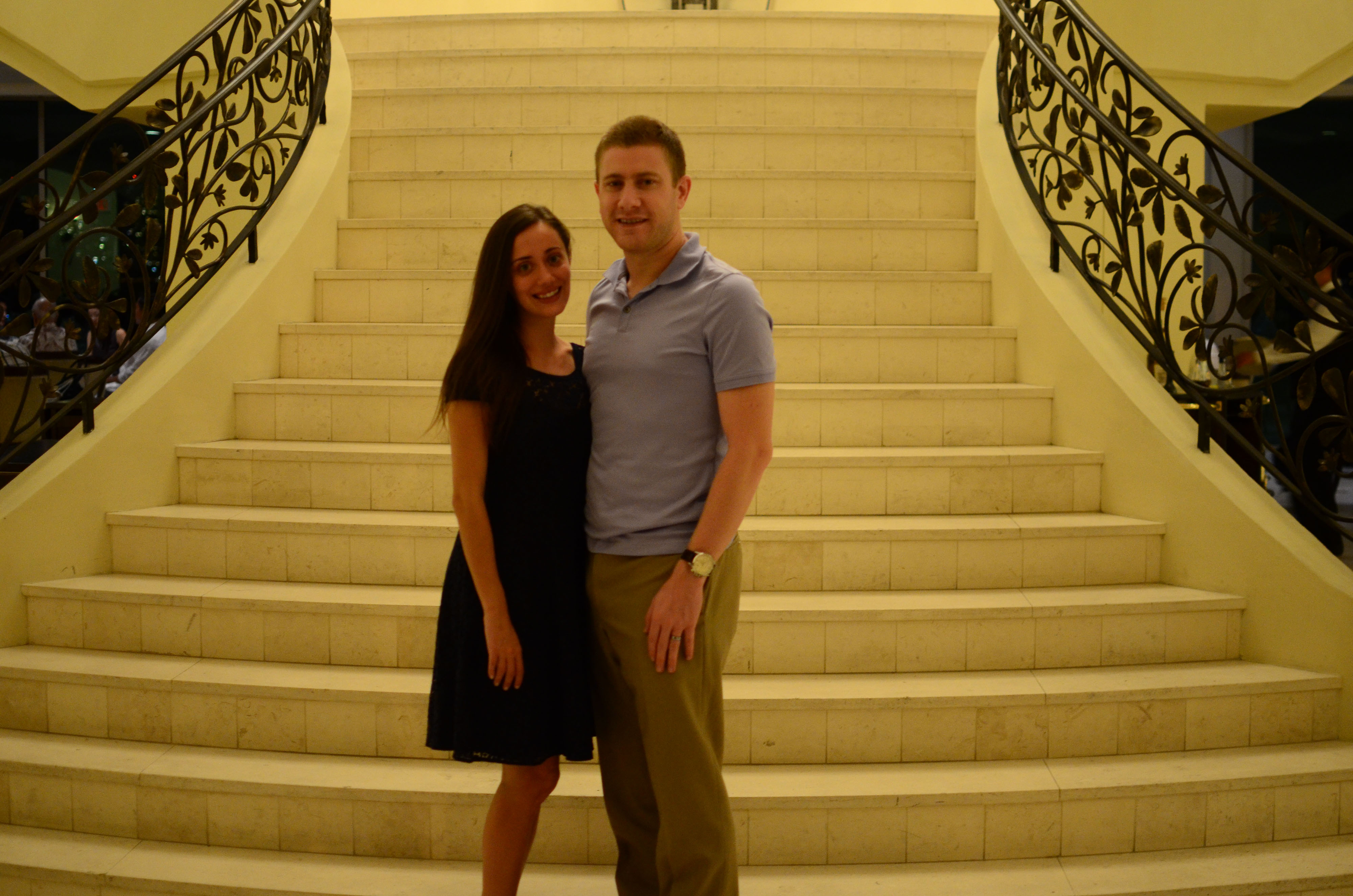 Nick had a rough couple of weeks while I was gone, so I really wanted to do something special for him, and this was just the thing he needed.
If I knew what was in store for us just a few days later, I probably wouldn't have absolutely still would have gone for our big date night out. But that's a story for another post. We are totally fine, but are having a lot of car issues. Turns out, new cars on this little island are super expensive and good used ones are almost impossible to find.