March 18, 2015
Literally off the beaten path, on a side street in Honolulu that I would never think to turn down, Side Street Inn doesn't look like much at all from the outside. And that just makes me love it that much more. Years ago, during one of his deployments, Nick stopped in Hawaii and discovered this restaurant. It's become his favorite place to eat in Hawaii and it was one of the first places we went when we moved here. I knew it would be the perfect place to bring my brother for a real taste of Hawaii when he was here a few weeks ago.
Side Street Inn is unassuming, it feels like a local sports bar. But the food is 5 stars, for sure. I would call it local Hawaiian food, comfort food, really. It's all served family style, which I love because you can get a bunch of different dishes and then share them. Being able to have a little bit of everything is my favorite!
And if you are a beer lover, this place cannot be missed — they have their very own "Side Street Inn Rogue Ale!" One of the founders of Rogue made this ale as a present for the owner of Side Street Inn. It was first served at his wedding and now it is made only for Side Street Inn. I think that is just the coolest. It is absolutely delicious and hard to find in other places, reason alone to visit!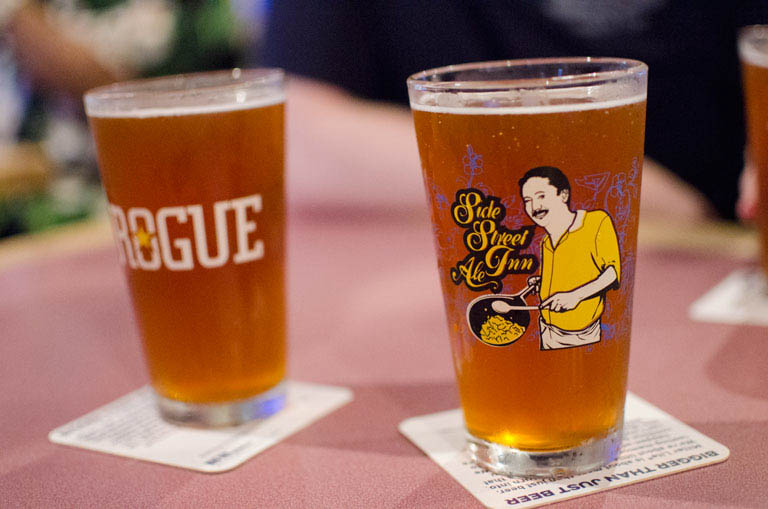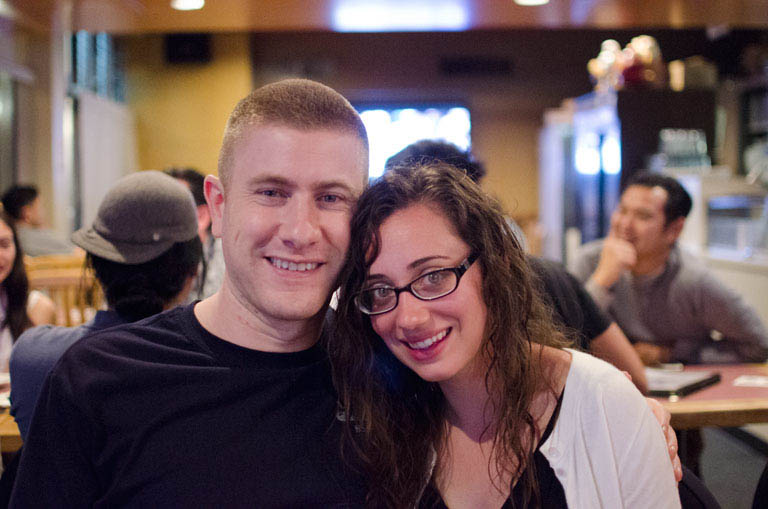 My brother, Nick, and I ordered so much food, thinking that we would have leftovers for breakfast in the morning. Turns out we didn't have any leftovers! I guess I will just have to go back soon! Here's what we ordered!
Side Style Fried Rice with Char Siu, Portuguese Sausage & Bacon, Peas & Carrots and Green Onions:
(We always get their fried rice, it's one of their specialties!)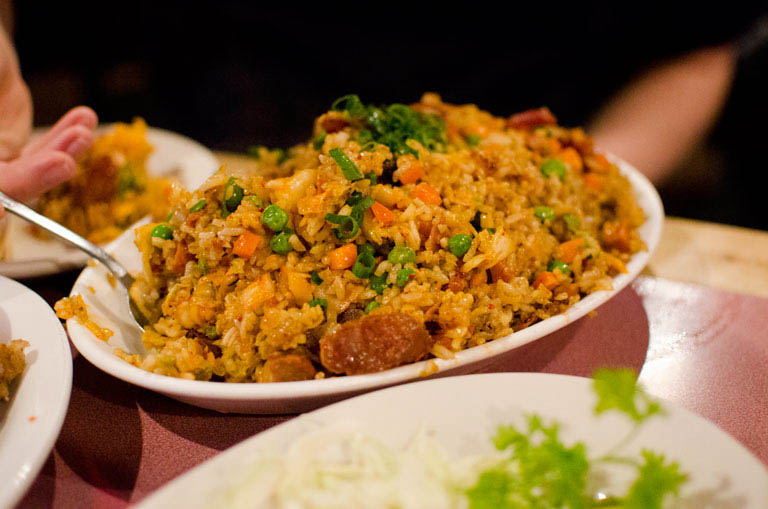 Ahi Belly Seasoned and Pan Fried: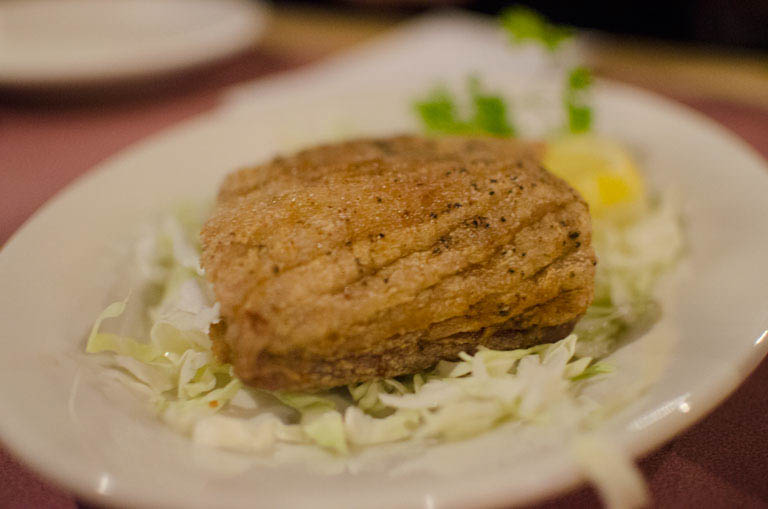 Char-Broiled Korean-Style Short Ribs served on a bed of stir-fried Asian Greens and Kim Chee: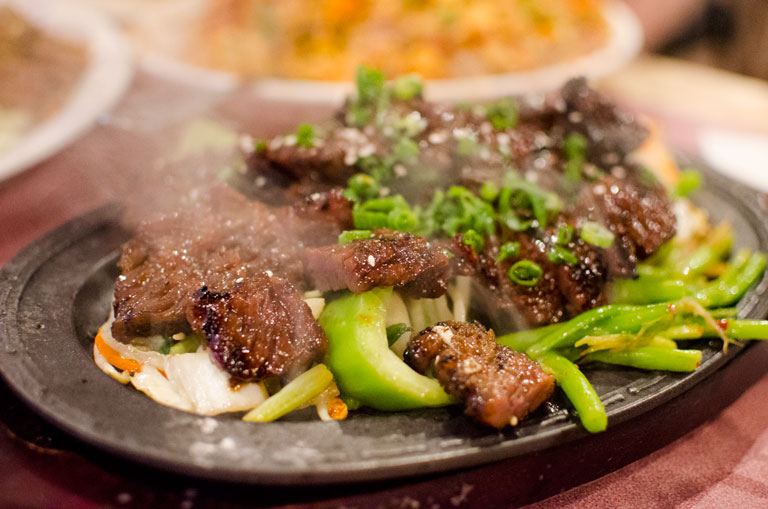 Pan Fried Island Pork Chops:
I highly recommend this place! It gets crowded, though, so I definitely recommend making a reservation, or you might not be able to get in.
I feel like these casual, unassuming, local places are the best! Double points for family style!