December 7, 2014
Over 2,000 people lost their lives on December 7, 1941 during the attack on Pearl Harbor. There is a memorial here that encourages us to remember, understand, and honor that loss. You begin by watching a movie, where you learn about the events leading up the attack. Before you visit the memorial, the film explains exactly why and how the Japanese attacked Pearl Harbor, showing actual footage of the attack. Afterwards, a boat takes you to the USS Arizona Memorial, built over the sunken hulk of the ship, exactly where she sunk. If you ever find yourself in Hawaii, you absolutely must visit the USS Arizona Memorial.
The attack on Pearl Harbor did something that was not predicted. It united Americans, made them committed to fighting back. I visited the memorial a few weeks ago and learned that most of the battleships ships that were attacked were repaired and put into service again in World War II.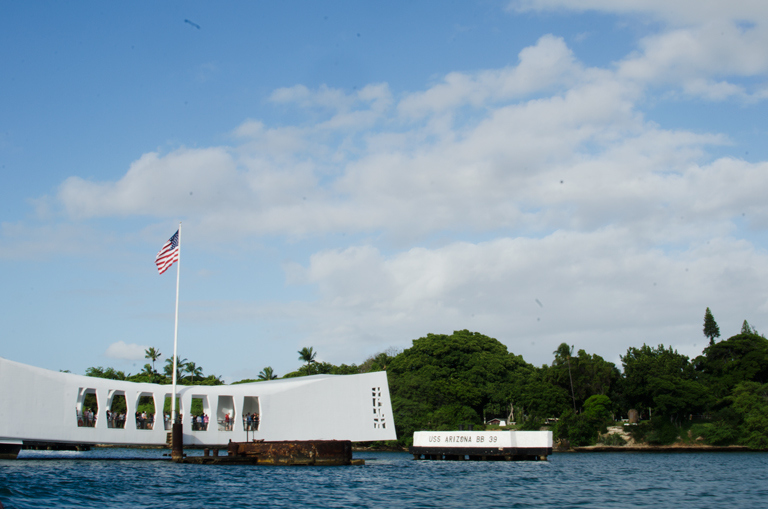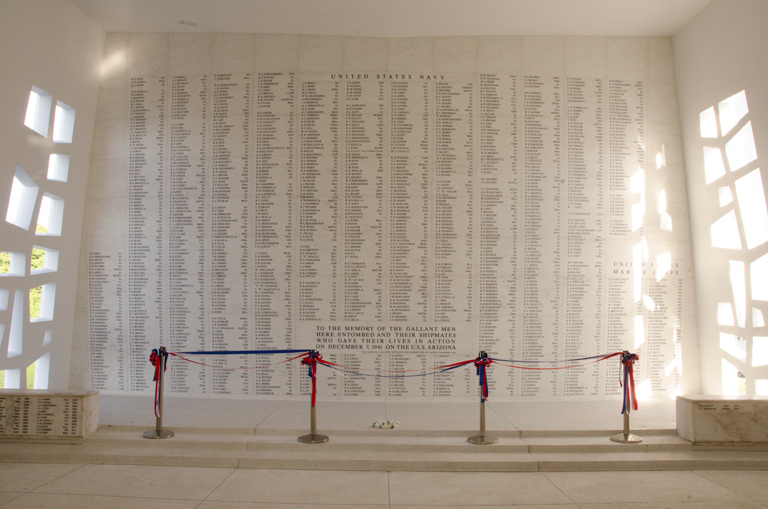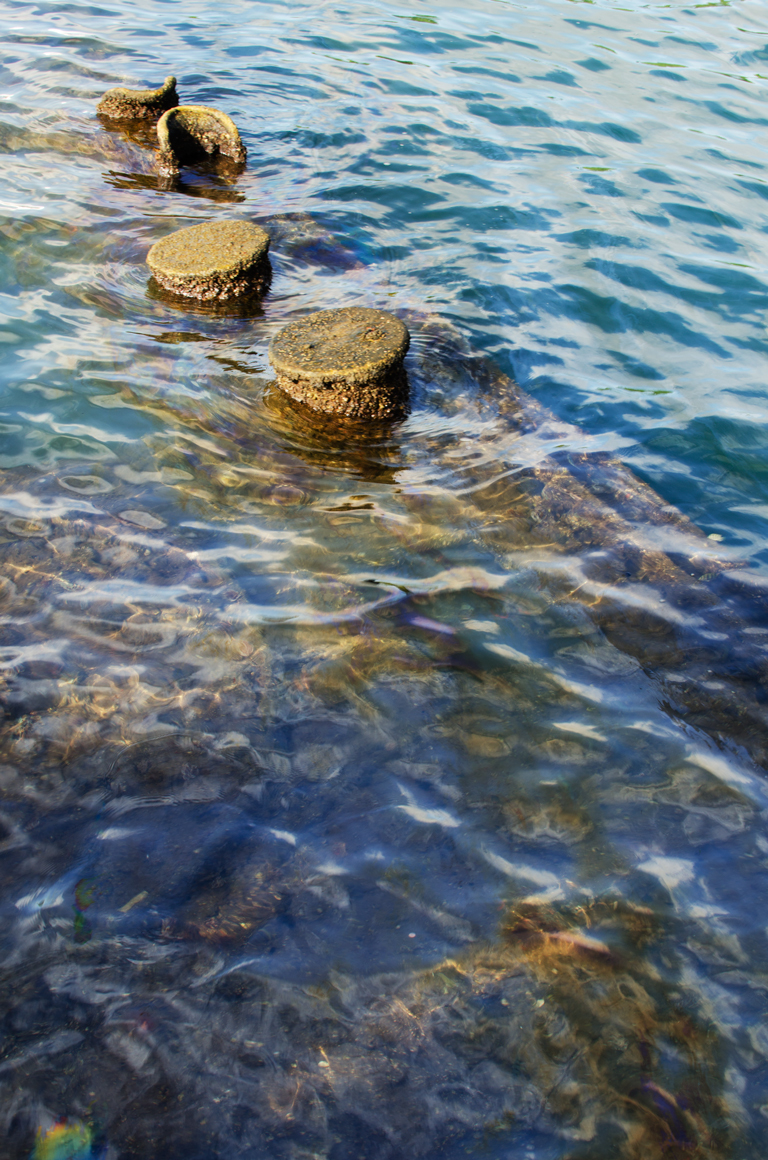 You can see the oil in the water that is still being leaked from the ship. Every day, the ship leaks 2-9 quarts.
See that buoy? That marks where the USS Arizona ends.