July 24, 2015
You guys, I'm so excited to tell you about a hidden gem that we recently discovered – the Crouching Lion Hike on Oahu's north shore. This hike is kind of off the beaten path, a little bit hidden, and it brings you to see views of both the ocean and some pretty gorgeous mountains. So basically, it's perfect.
Nick and I had been meaning to check it out for so long, and we finally went before our stream of summertime visitors got here, so that we could see if it was someplace we wanted to take them. We instantly put it on the list of "places we absolutely must take visitors." On my friend Erinn's last day on Oahu, we went up together. Jurassic World had just come out that week, and I kind of felt like I was there! It was crazy.

Honestly, if  this is the furthest you go, you will see some spectacular views. This isn't quite the top, but you really don't even need to go any further.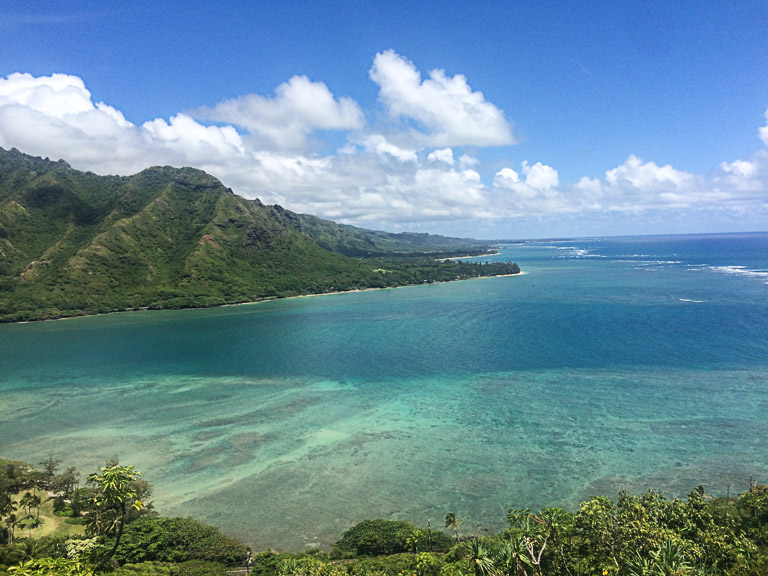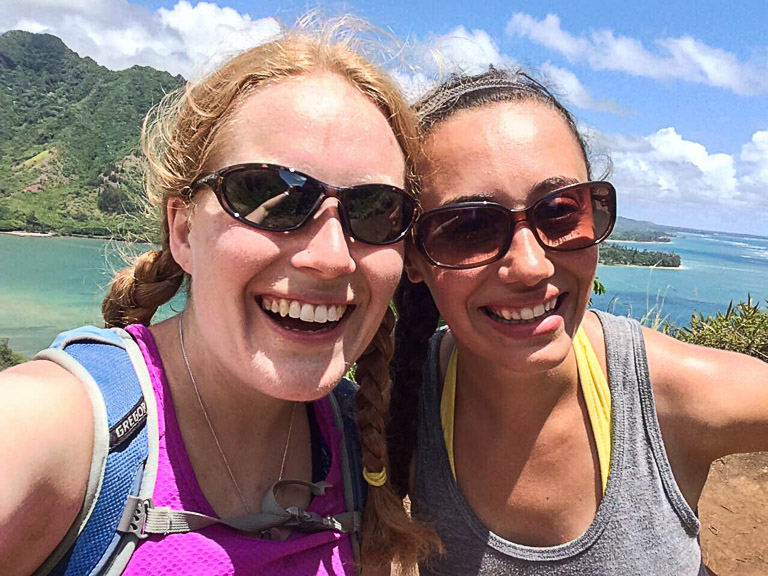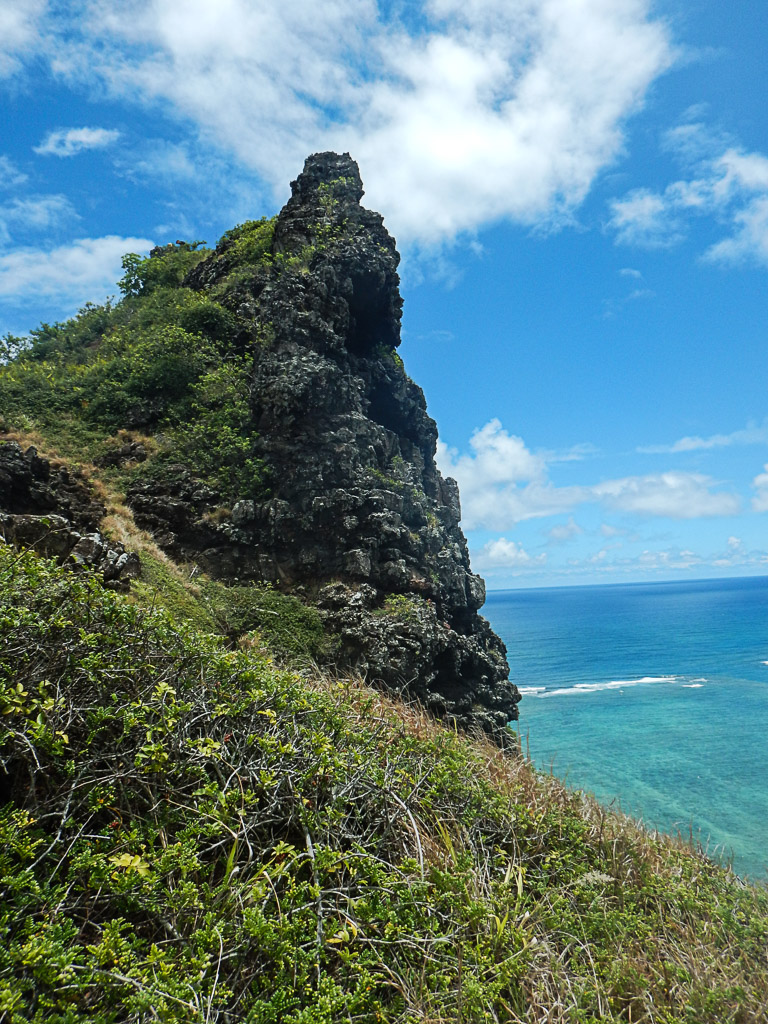 If you keep going, though, eventually you will end up here, and the views are a bit more dramatic: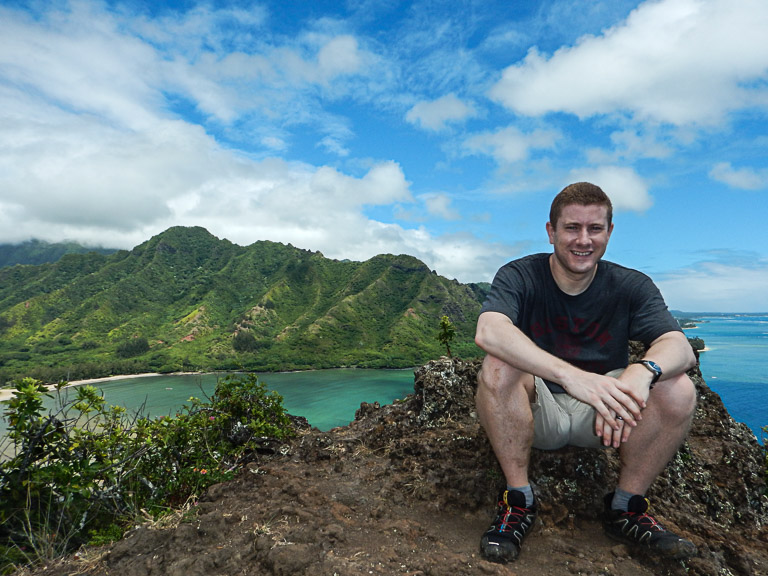 I love these views! You get right up close and with these gorgeous mountains, and you also get to see incredible views of the water. Those colors…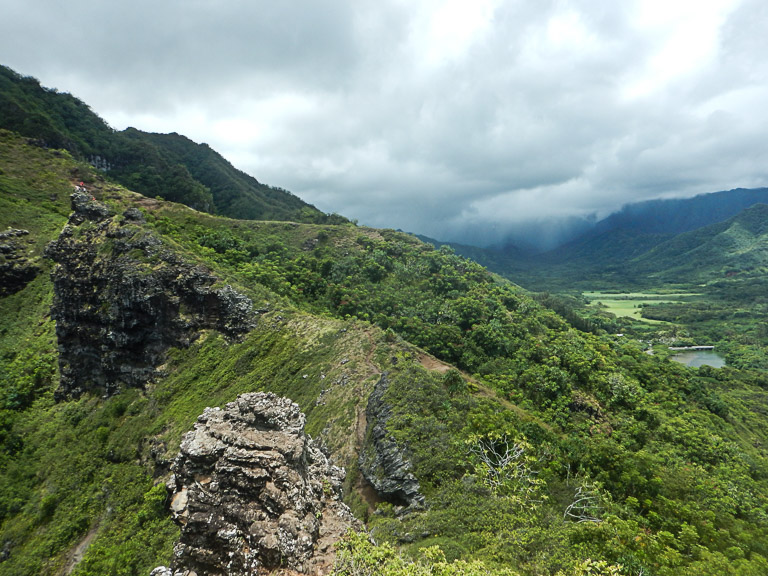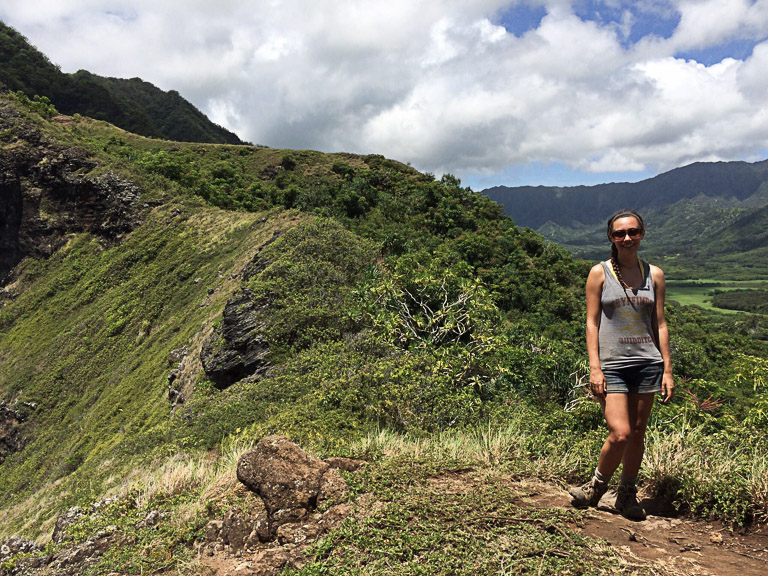 Don't you feel like you're in Jurassic World?!
This hike is super quick, but I'm not gonna lie, it's a challenge getting up that mountain. But if you can do it, it's worth it!