February 4, 2015
You can't see Laie Point at all from the main road. It's tucked behind some houses pretty much in the middle of nowhere. I think this is part of its charm. You drive through a neighborhood, and suddenly you are here.
There are no signs directing you, no indications whatsoever that this place actually exists. No one just randomly pulls over here; you have to be looking for it.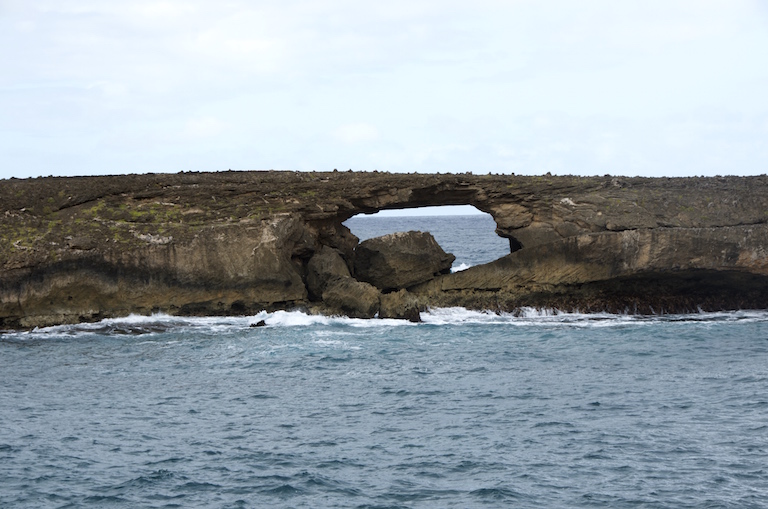 Now, Hawaii is full of legends. Laie Point is home to just one of them.
Laie Point is peninsula surrounded by a bunch of small rock formations. According to legend, "Laie Point was a "Mo'o," a lizard, which stood upright guarding Hawaii. The Mo'o would kill anyone who tried to intrude into Hawaii.
After Kana (a legendary warrior) and his brother had rescued their mother from Moloka'i and had taken her back to Hawaii, Kana set out on a journey to kill all the Mo'o in the islands. In time, he arrived in La'ie where the Mo'o had been killing many people.
Kana easily defeated the Mo'o, taking its head. He chopped it into five pieces and flung them into the ocean. The pieces of the lizard's head can still be seen today as five small islands lying off-shore. Their original names were Kihewamoku, Moluaaniwa, Pulemoku, Malualai and Keauakaluapa'a'a." (source: "Hawaiian Legends" by William Rice, Bishop Museum Bulletin, Honolulu, HI 1923).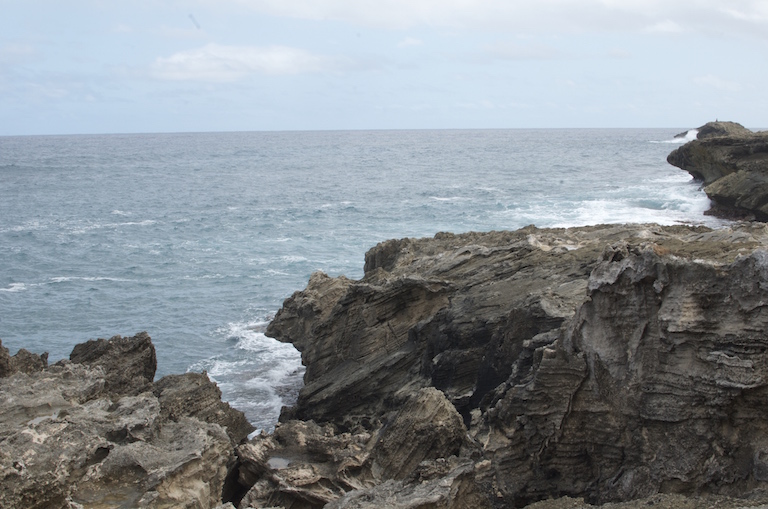 Now, it's an oasis, a very quiet, peaceful spot. As long as you don't think of those rocks as little bits of a giant lizard's head!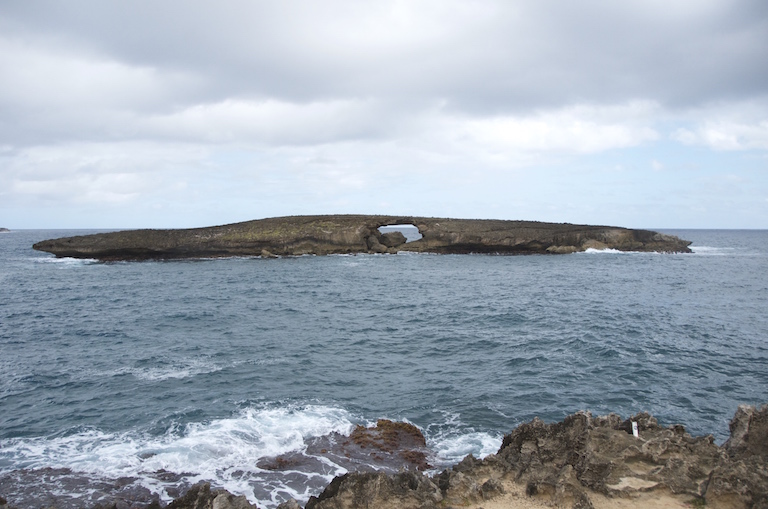 It's worth a visit, and very easy to get to. As long as you are looking for it.
Tips:
1. Wear sneakers, because the ground is very rough and rocky.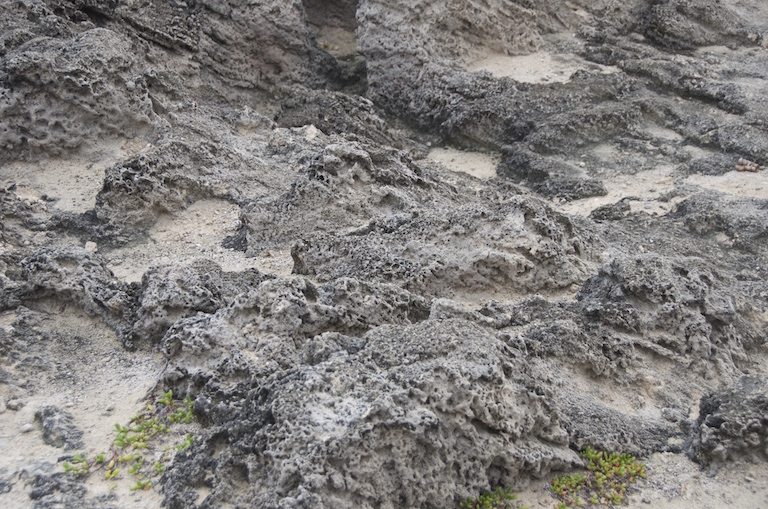 2. There is not a lot of parking. Just thought I should warn you! It's at the end of a residential area, but it's very easy to find. Typing "Laie Point" into Google maps will get you there without a problem.
3. There are two great places to check out right across the street to satisfy your hunger and sweet tooth. Seven Brothers has great burgers and milkshakes, using local and fresh ingredients. Angels Ice Cream has delicous ice cream and shave ice. They are both closed on Sunday, as is everything else in the town of Laie, which is home to the Hawaii campus of Brigham Young University.