May 19, 2014
The Nounou Mountain is also called the Sleeping Giant. Legend has it that the giant grew sleepy from eating a huge meal while at a luau. His friends tried to wake him up by throwing stones at him. But alas, they bounced right off of him and right into his mouth; he died and turned into a rock.
However the mountain got here, I'm glad we decided to make it a part of our trip. It was a quick 2 miles, which was about all I could handle after the hiking on the Na Pali Coast the day before. It was pretty steep going up but overall it was a moderate hike.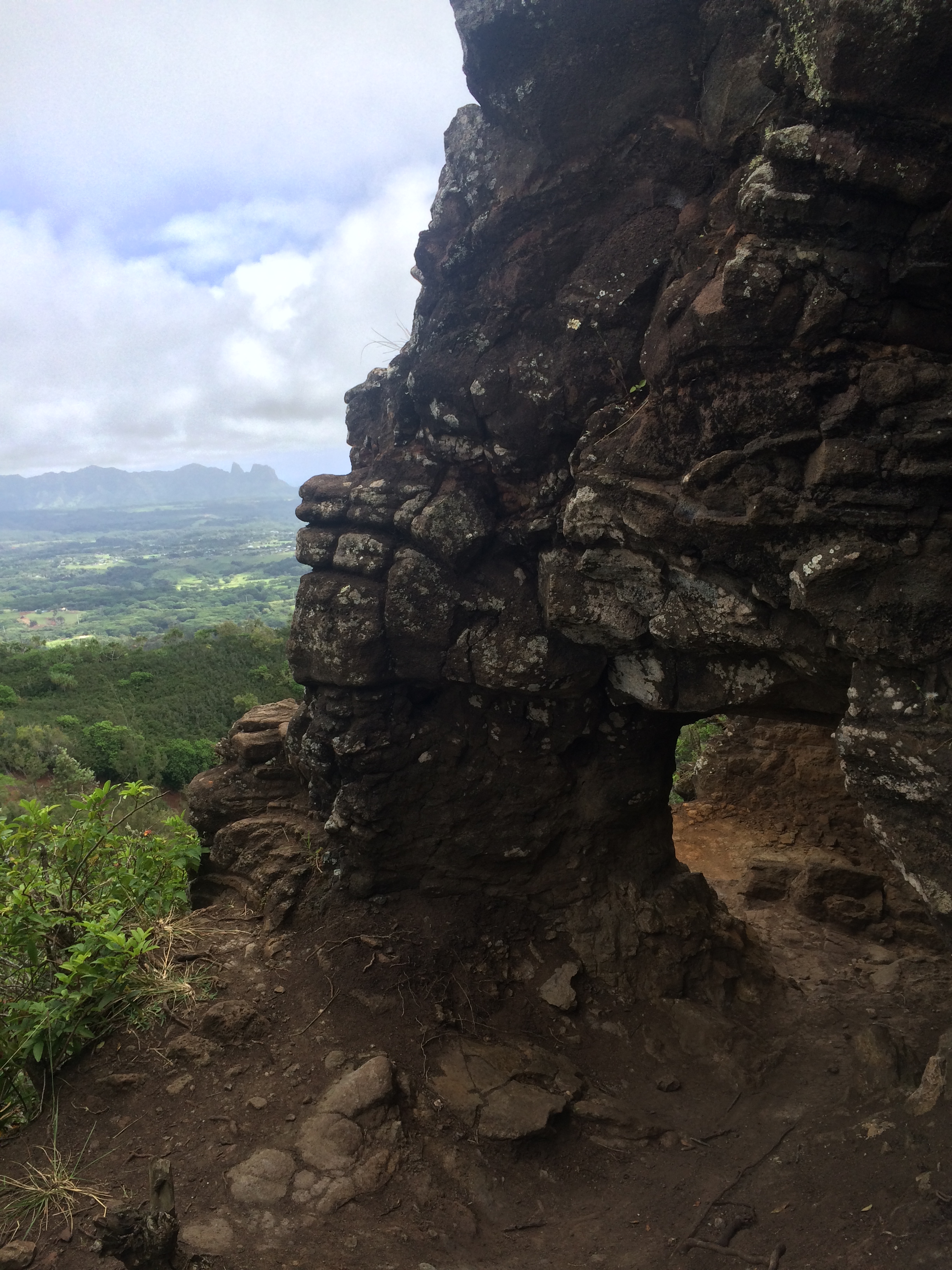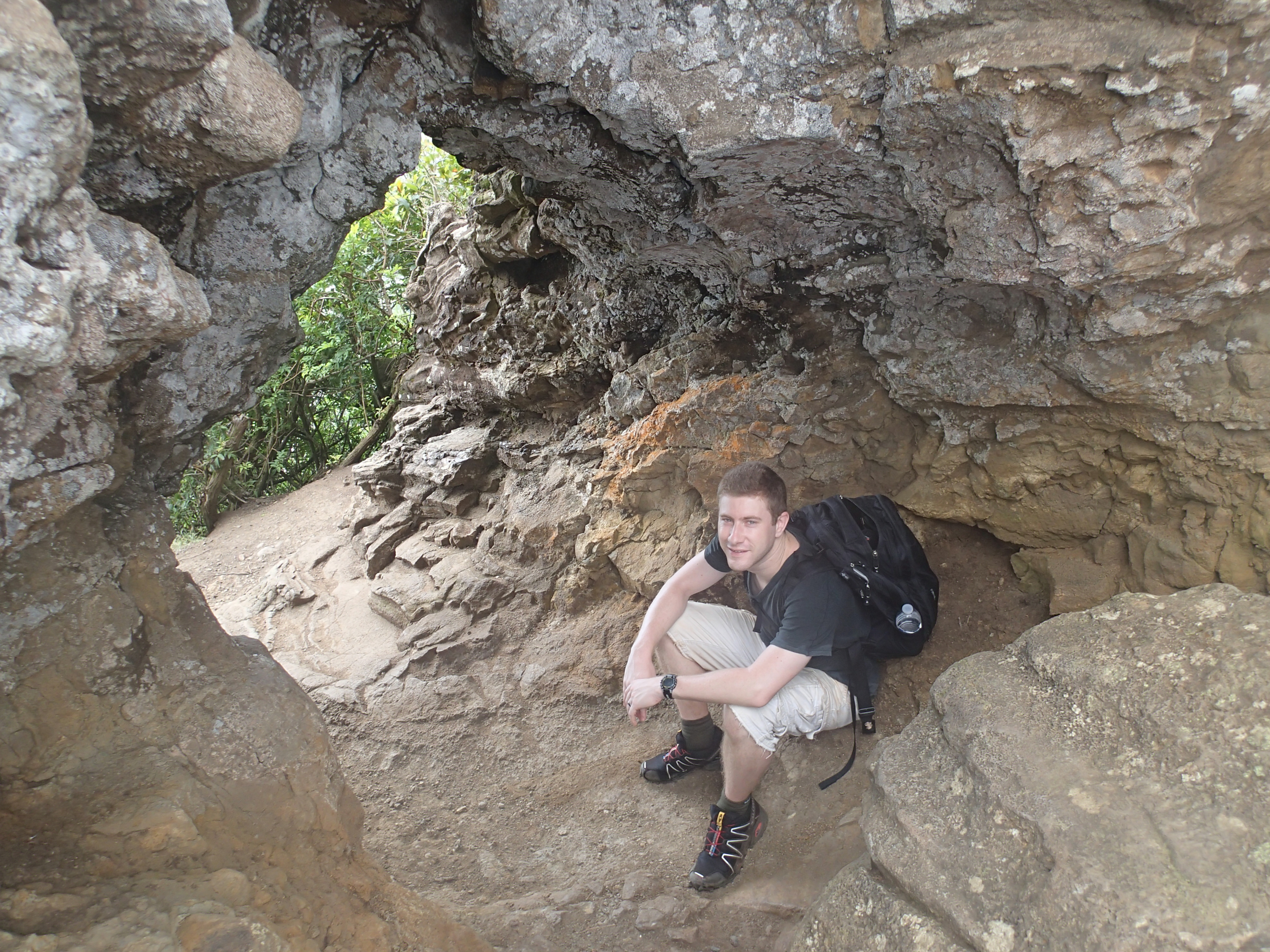 It may have felt a little extra challenging to me because I was still recovering from the day before, but look at those views!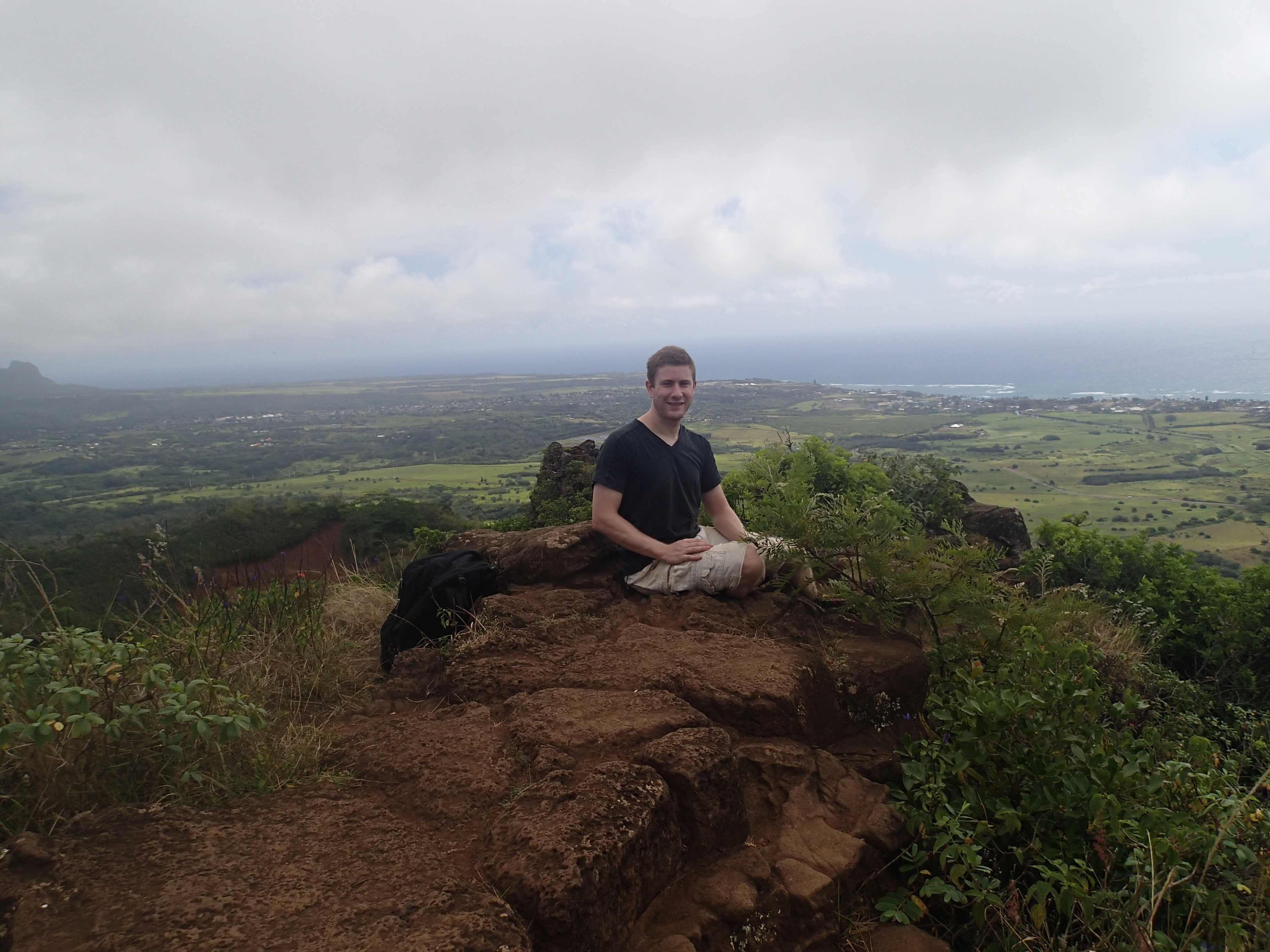 We really liked this hike! We were starving when we finished so we headed to Kilauea Fish Market for lunch.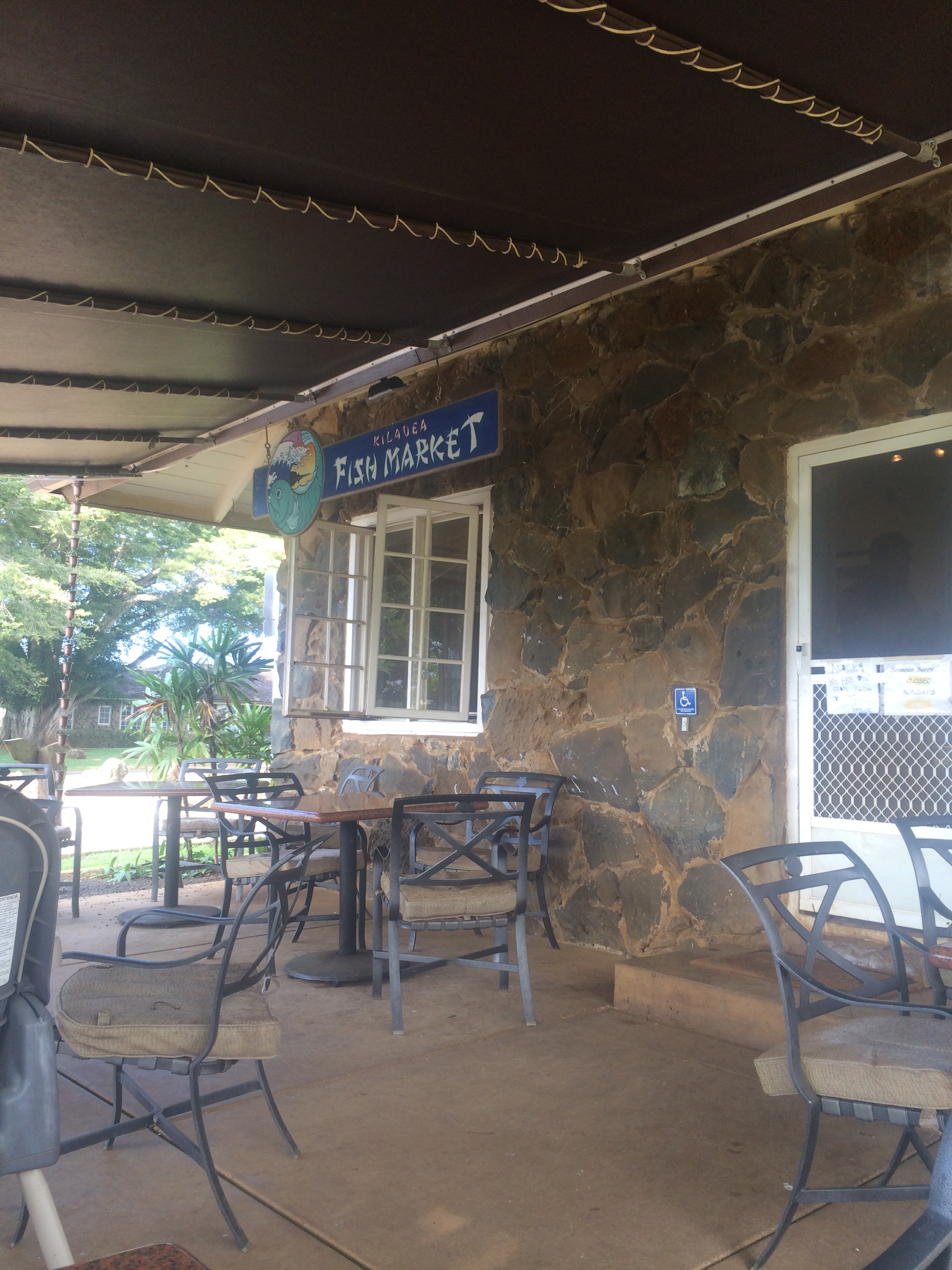 It was such a cute little market and the food was tied with a restaurant we went to on our last day for best food we had on Kauai. These Ono fish tacos with a garlic sauce were heaven on earth.
Afterwards we decided it was time for some relaxation on the beach, so we headed to Secrets Beach.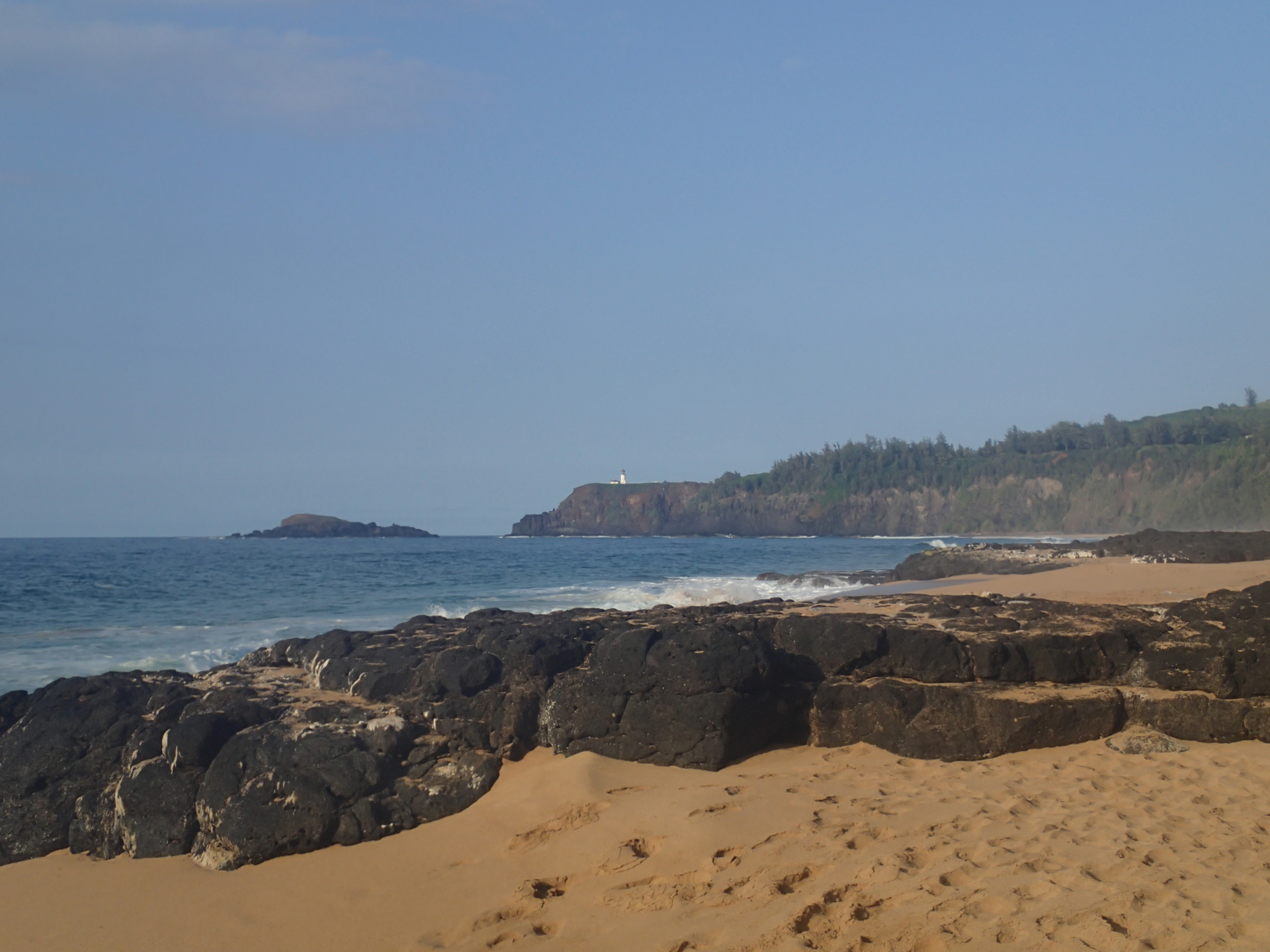 I don't think Secret Beach is much of a secret, since we found it in our guidebook! It may get its name because its so hidden and kind of difficult to find. Once we figured out where to park, actually landing on Secret Beach was a bit of a challenge in itself. You have to walk down a steep hill for about 15 minutes before you get there.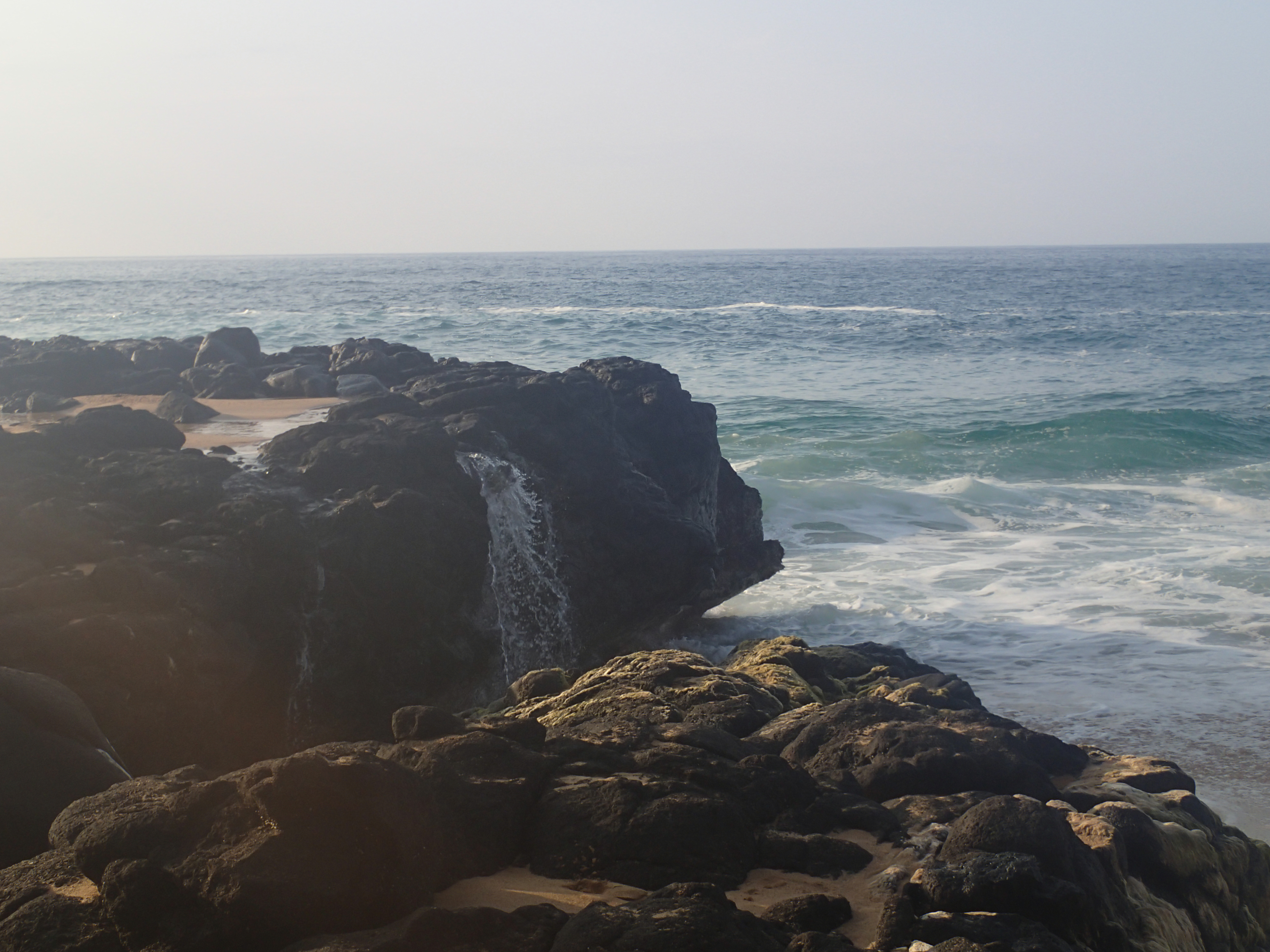 But then you get to hang out here.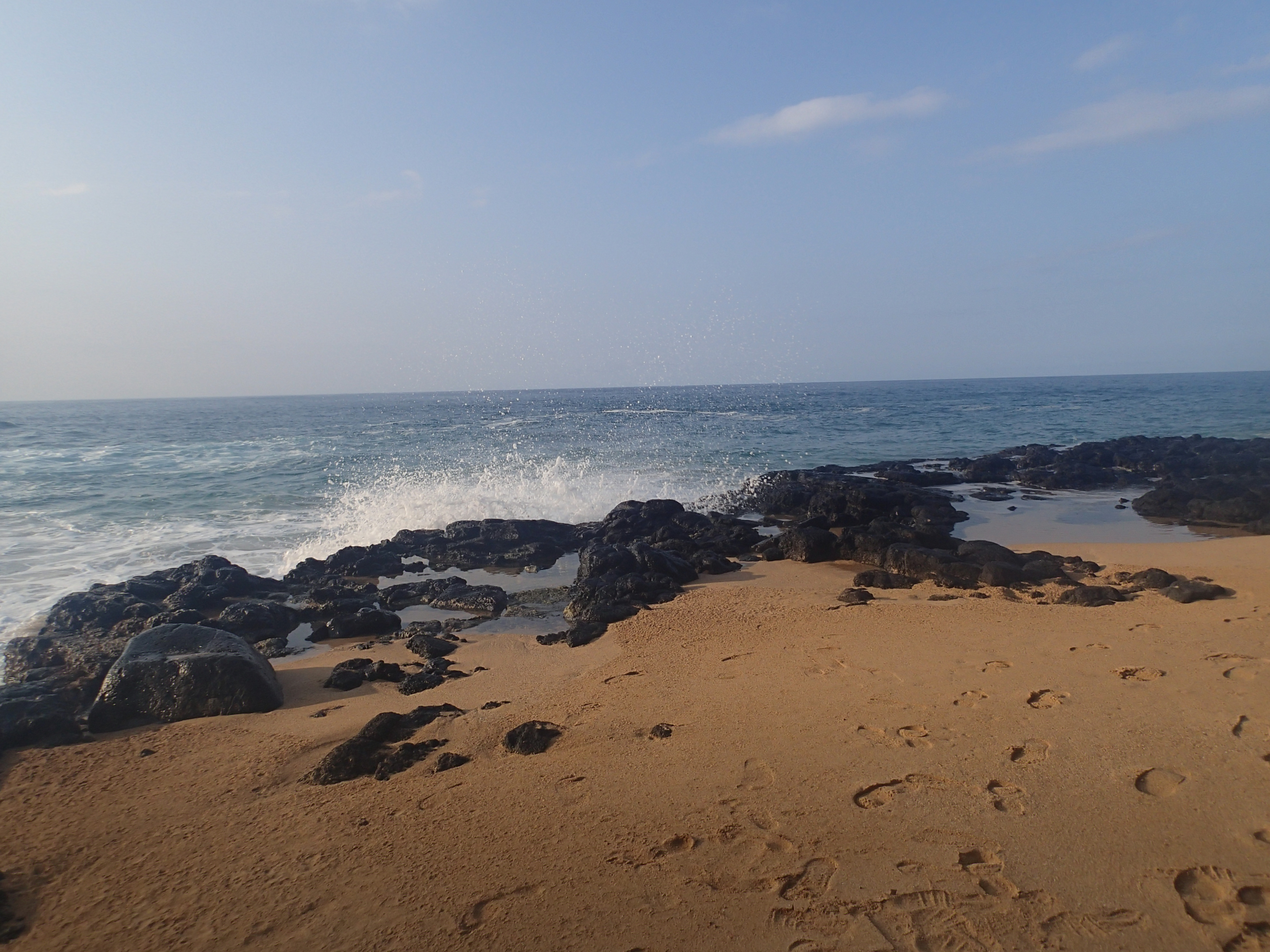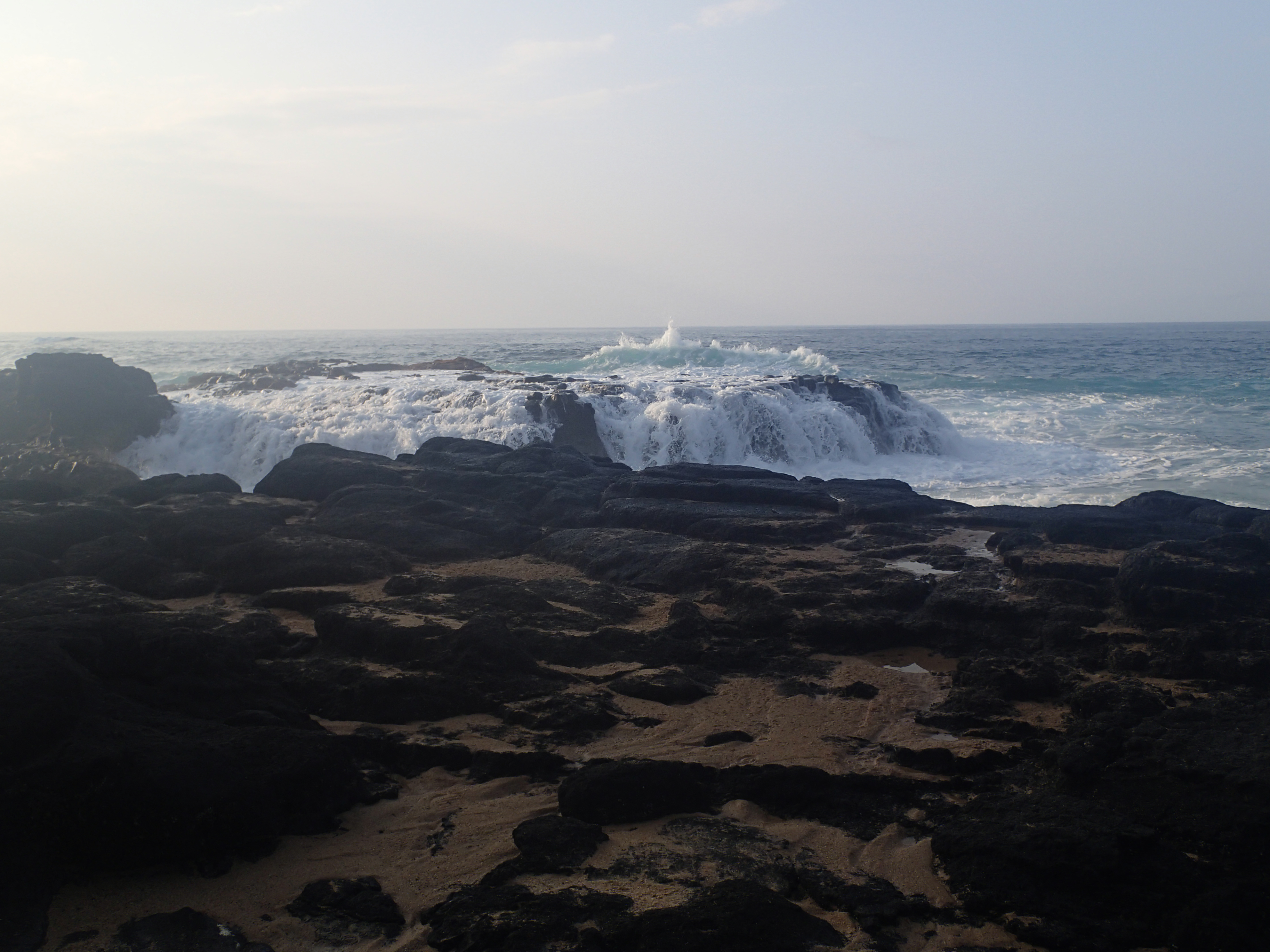 There was hardly anyone on this beach so we practically had it all to ourselves. Being able to sit and relax together after all of that hiking was just what we needed.