October 16, 2014
This weekend, Nick was not feeling too well, but he still had to work on fixing our car. I was itching to get out so I decided to head to Waimanalo and hike up the Makapu'u Point Lighthouse Trail. Because why not?
The trail starts out right in this parking lot. The parking can be tricky because it's a pretty popular hike and there are not many spots, so I always try to go there first thing in the morning. You just park your car, follow that road, and you're on your way.
Look how cloudy it is in this picture! After just a few minutes, the sun started coming out! I am so glad I captured this because it's really the perfect example of the weather in Hawaii. It is constantly changing – cloudy one minute and then perfectly clear the next.
I am kind of obsessed with this trail. It is paved, quick, and pretty easy even though it is uphill. I always see moms pushing their kids in strollers.  Before long, you're looking at these amazing views. And look, the sun is already out!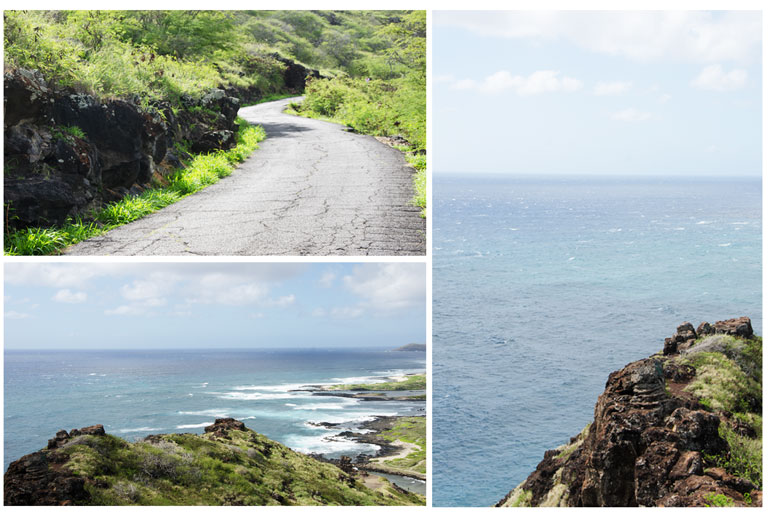 This trail is accessible, very doable no matter your fitness level. See that paved walkway on the right side? That's basically how the entire trail is.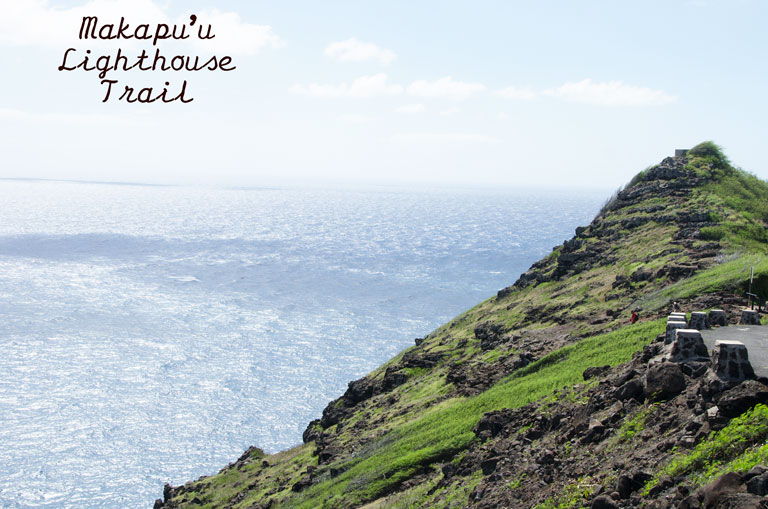 And you get to look at views like this the entire way up.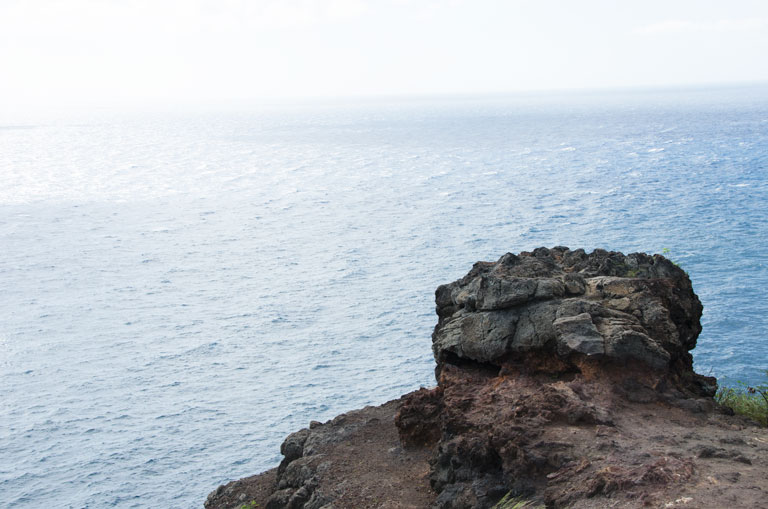 Ever since I discovered this trail, I have taken all of my visitors here. I just love it.
There are lots of spots where you can just sit and appreciate the views. It took me a long time to get up to the top because I just kept stopping and watching the waves.
And if you come here during the right months (December-March) you have a pretty good chance of spotting whales.
Oh wait… is that a cactus? Why yes, yet it is. There is so much to look at on this trail!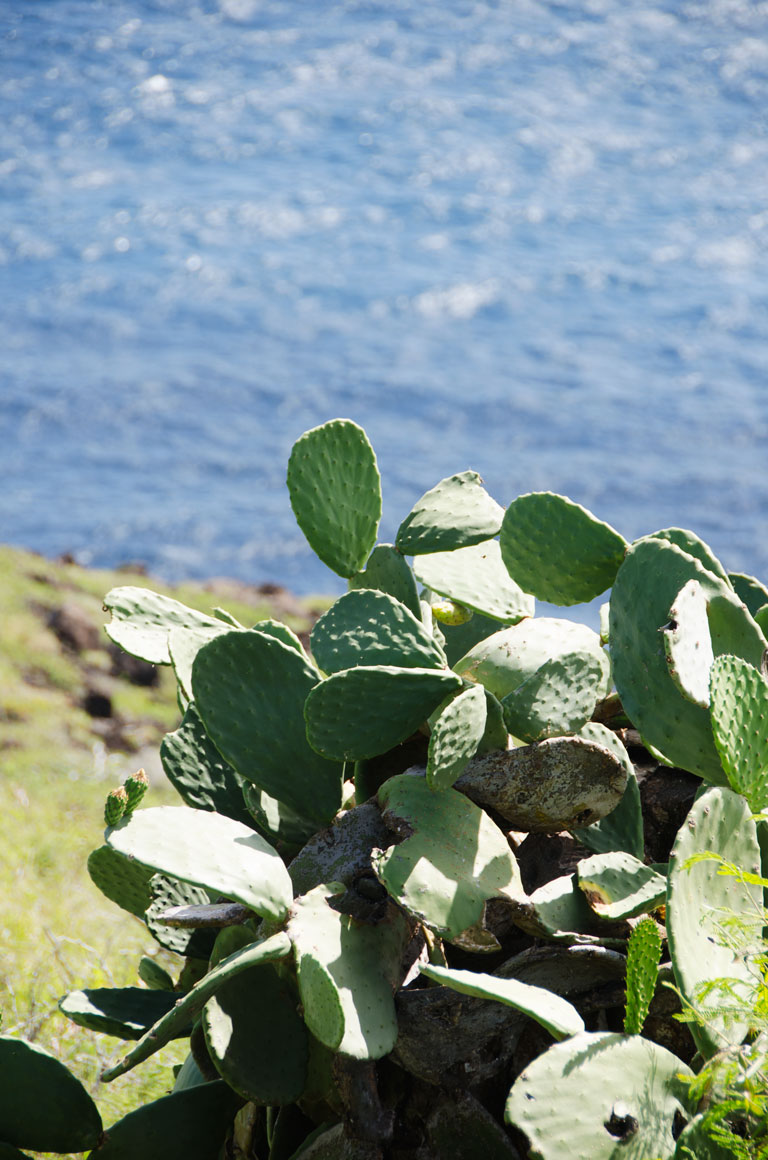 Once you get to the top, there are a few different lookout points with amazing views. There is, of course, this lighthouse (which you can't go inside).
You also get amazing views of Oahu's southeastern shore. Look how clear it is out – such a difference from when I started only about an hour earlier!
The last time I was here, this fence was covered in locks that people left. It must have gotten too full because they cut them all off and there were only a few on the fence. I still want to leave a lock up there at some point, maybe right before I leave Hawaii.
Tips:
Wear sunscreen. It gets hot out there and there are no trees to give you shade. Even if it is cloudy when it starts, it may be sunny by the time you get to the top (which is exactly what happened to me this weekend!).
Bring water. Even though it is a short trail, you have to walk uphill for the entire way. And it gets hot.
Wear a hat. Again, because there is no shade on the trail.
Wear sneakers. Just because the trail is paved doesn't mean you should wear flip flops. It is uphill the entire way, and there are some cracks in the pavement that could cause you to trip (like I did… a few times:).
Go early to get a parking spot. Parking is very limited.
Good eats nearby for afterwards: Kona Brewing Company for some delicious burgers and some of my favorite Hawaiian beers that you can't get everywhere (try the Lavaman Red – my favorite!) Or, if you want something less-touristy, go for Sweet Home Waimanalo. They focus on local ingredients and even grow some of their food on their roof.