May 11, 2014
On the second day of our trip, we drove to Waimea Canyon National Park to see the "Grand Canyon of the Pacific." I was speechless.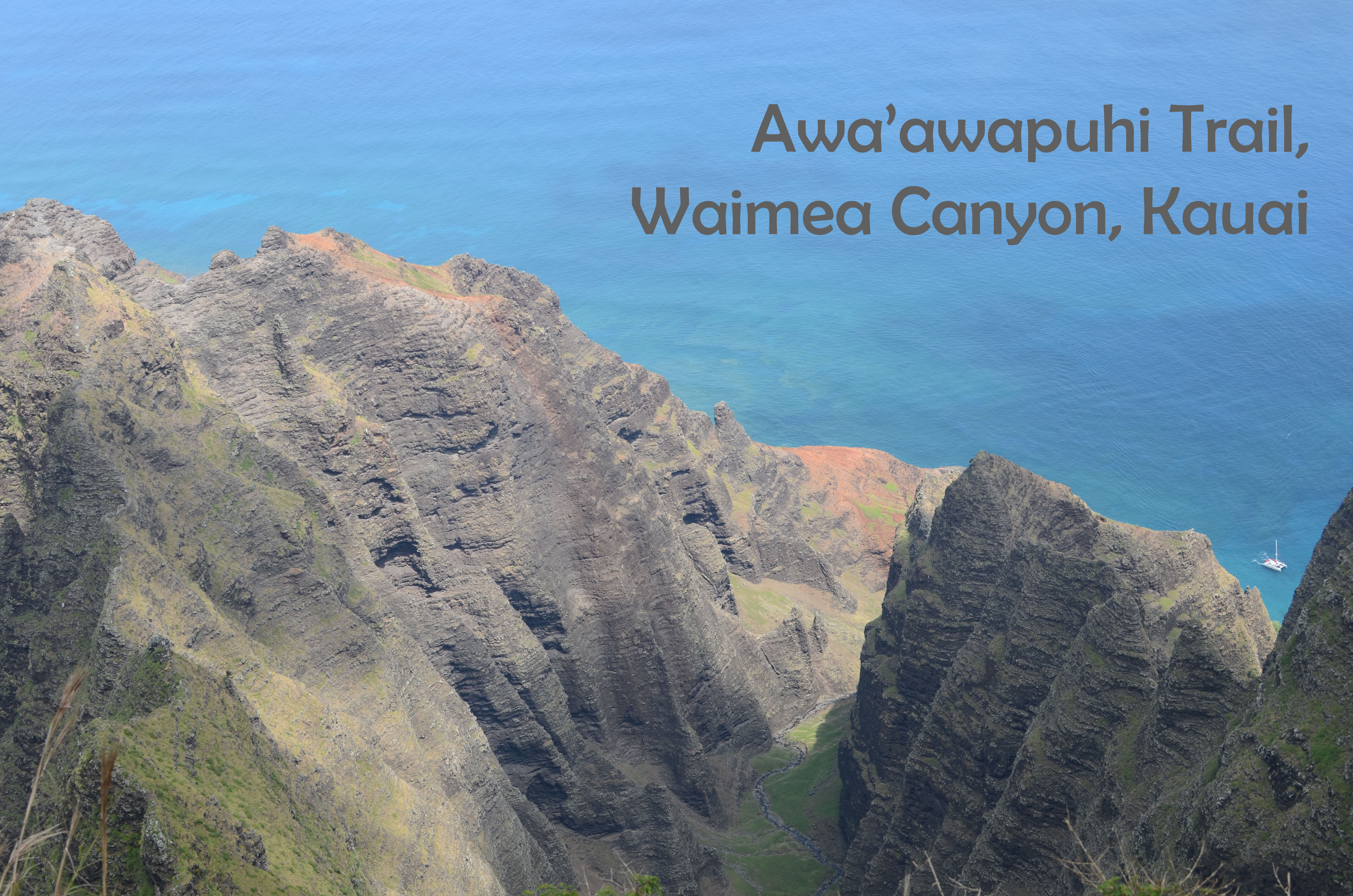 There are so many different hikes to do here that we realized you could spend weeks just exploring the canyon. We decided to hike the Awa'awapuhi Trail and then drive around to see some of the lookout points. The Awa'awapuhi Trail is a little over 3 miles each way and brings you over 2,000 feet above the Awa`awapuhi and Nualolo valleys.
I was so excited for this hike. Going down into the valley was completely downhill and felt like a moderate hike. Most of the trail was shaded, which was great.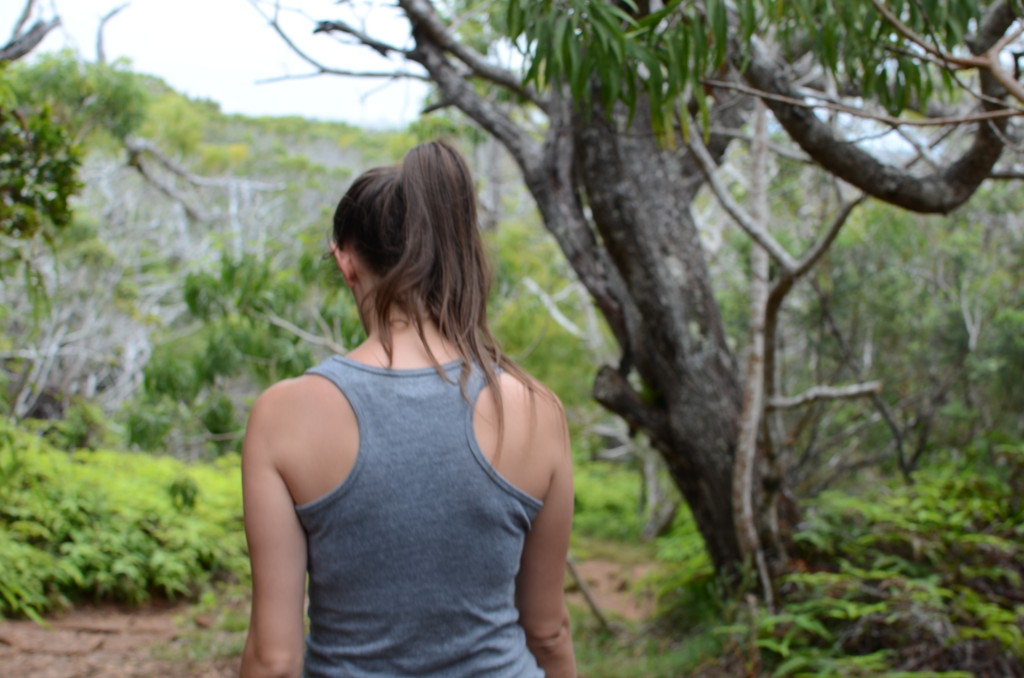 About three miles of this pretty trail later, the heavens opened.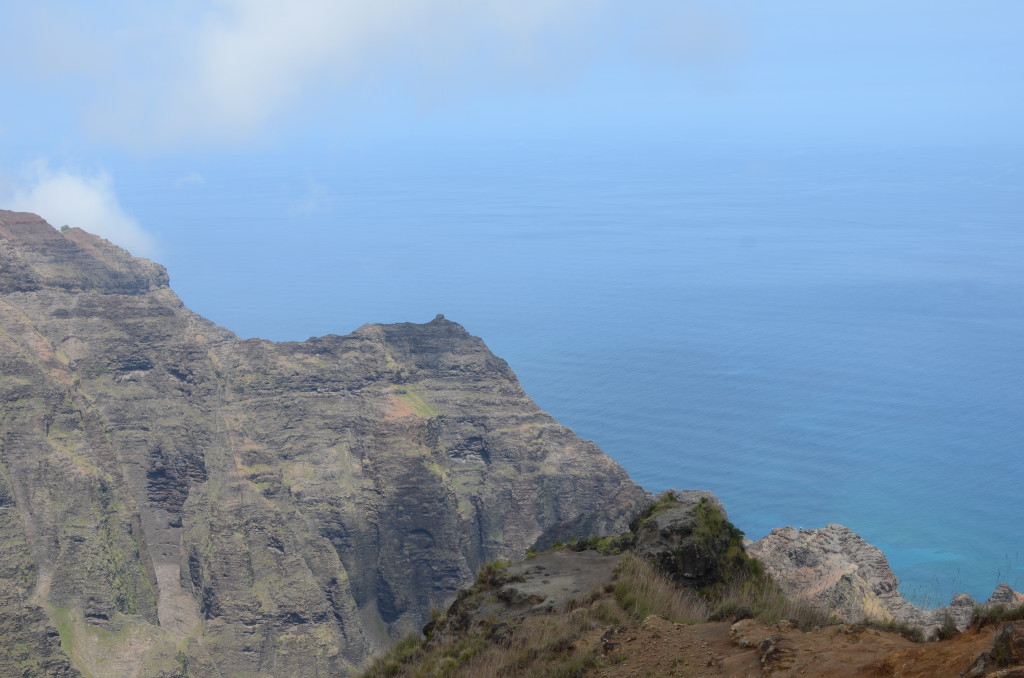 We sat and just enjoyed this view for a long time.
Then we had a snack, took some pictures, and rested a bit before heading back.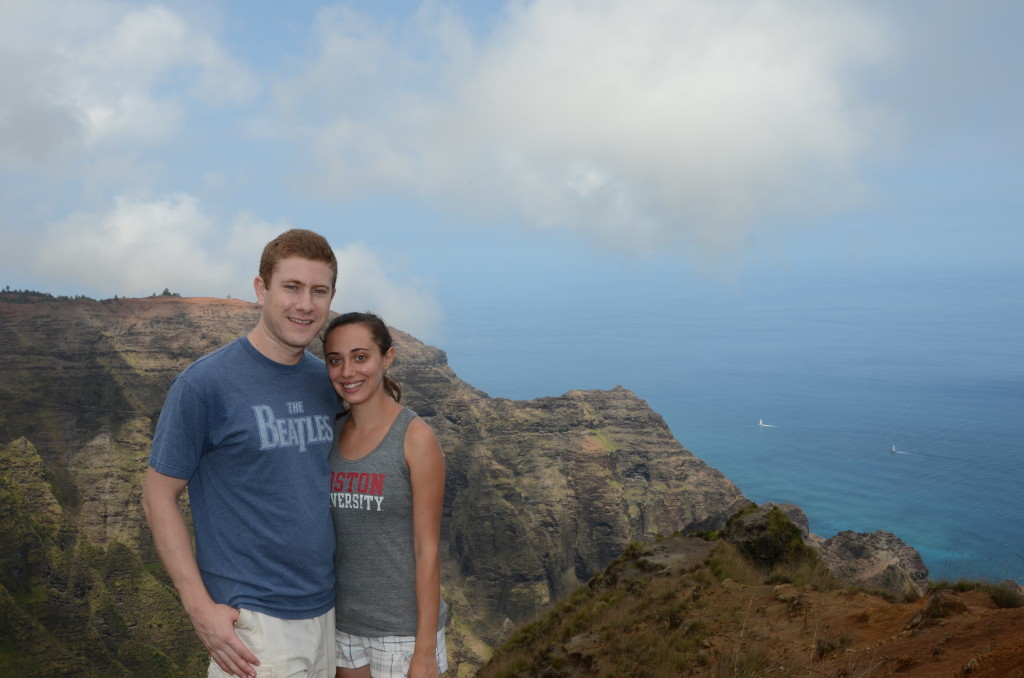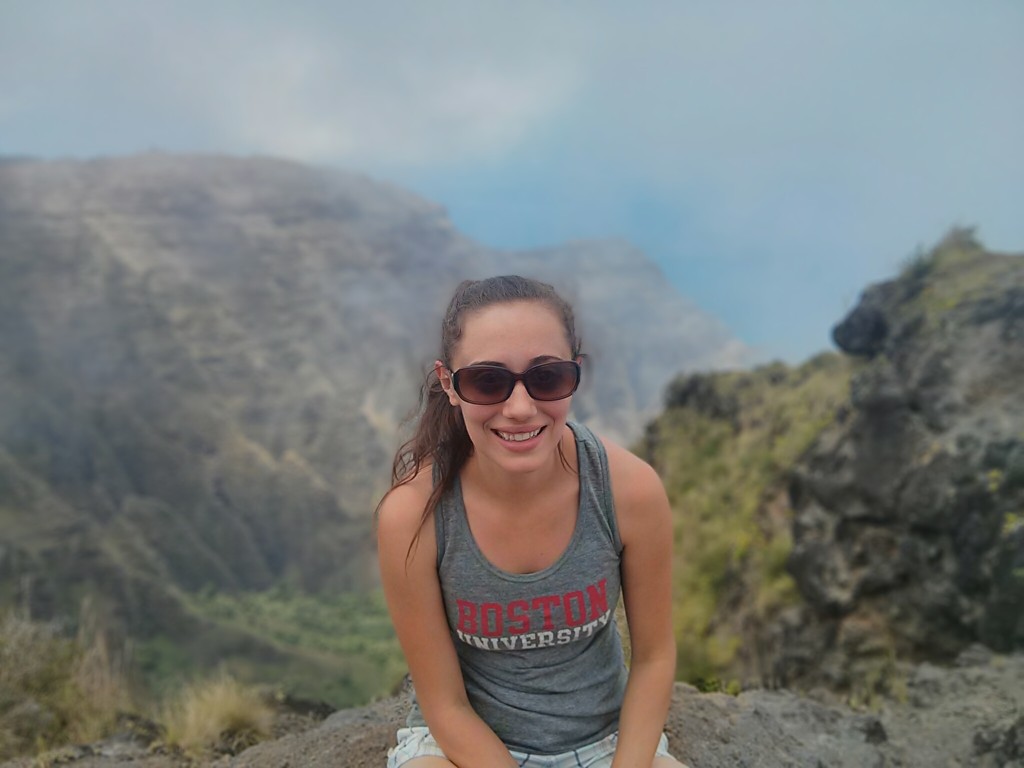 Going back was completely uphill! By the last mile, I was wiped. We were starving after all that hiking, so we stopped at the Kokee Lodge inside the park for a quick lunch. It was rustic, charming, and gave us the best pulled pork sandwiches we have had during our entire time in Hawaii. If I ever go back to Kauai, the canyon and lodge would be one of my first stops.
The easiest way to see the Canyon without doing any hiking is by driving down this one road that goes through it, Route 550. It's just something you have to do if you ever go to Kauai. We drove as high as we could and then stopped at all of the little lookout points on the way down.
We were so swept away by the views that by the time we managed to get our cameras out, it started to get kind of cloudy, but we still got to see some amazing sights.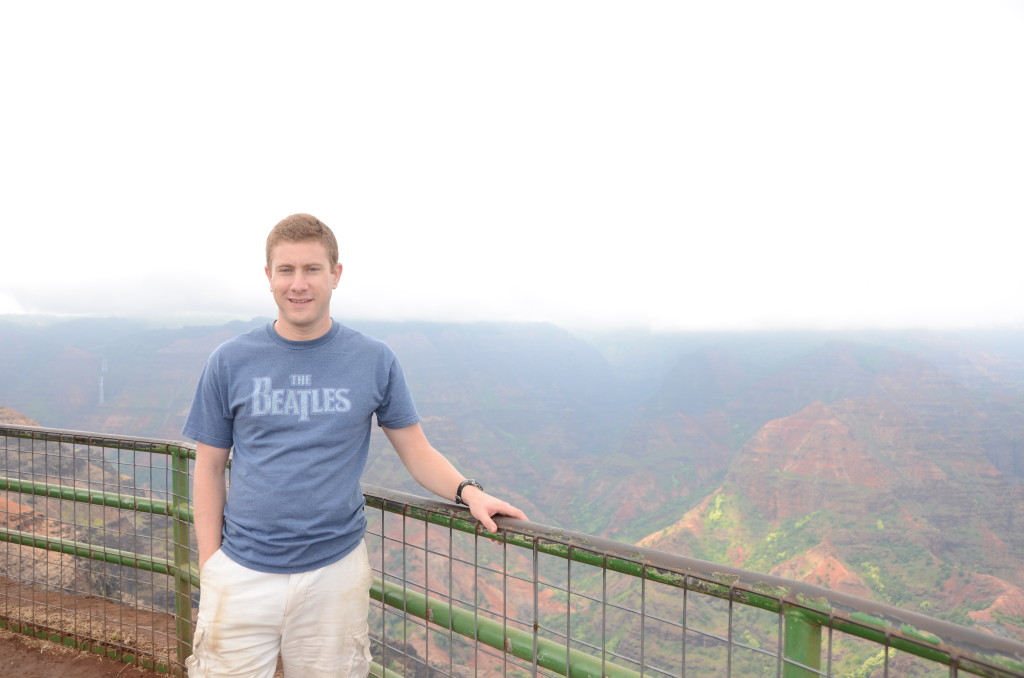 That night, we got dressed up and headed to Beach House for dinner. The food was delicious, but the best part of the restaurant was this view behind me.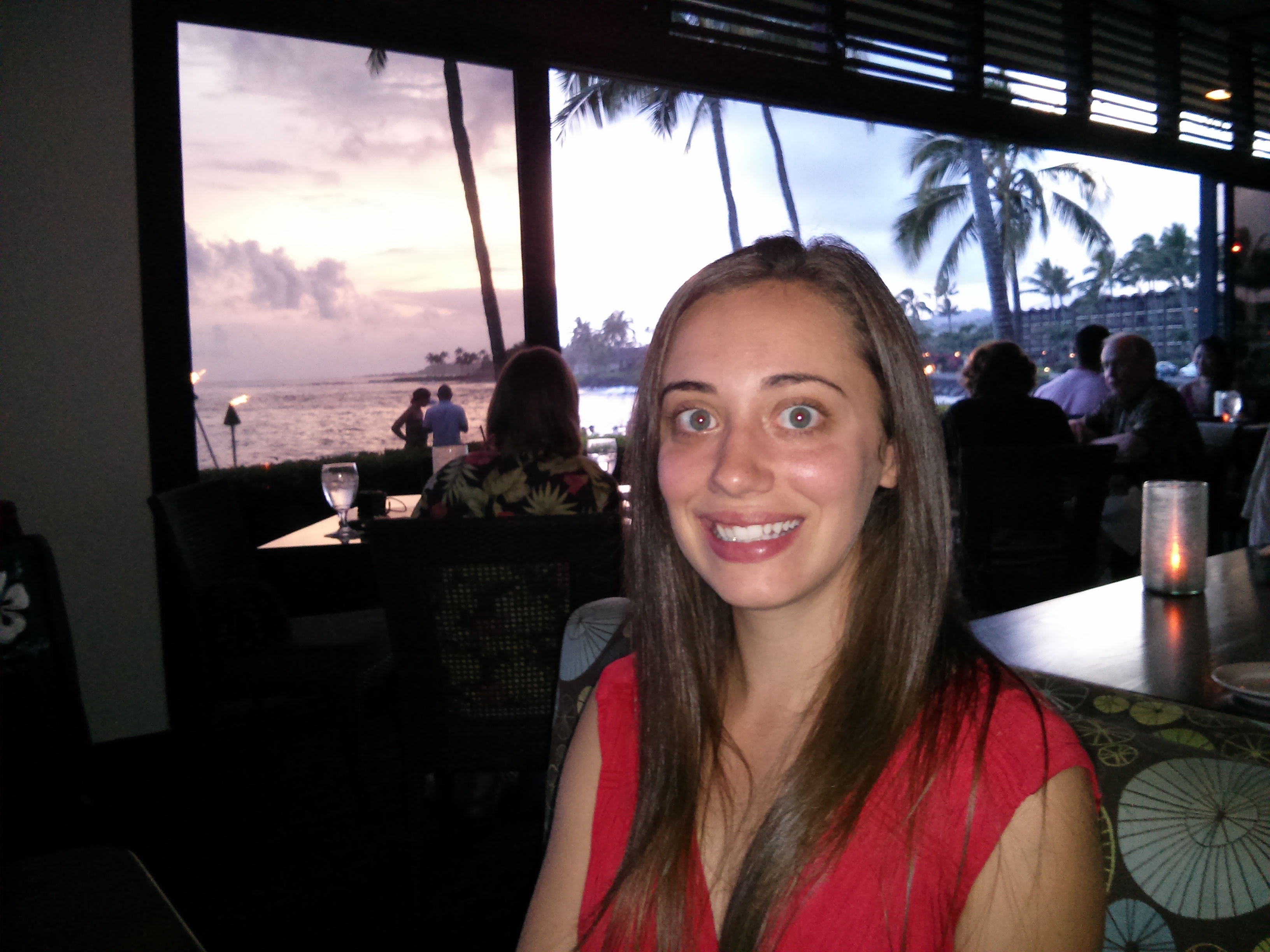 So that was our second day on Kauai! And it just got better and better 🙂