October 8, 2015
One of the things I love about being a military wife is that Nick and I get to live in different places. Every couple of years (or sometimes, even sooner), the military packs us up, and we go live somewhere new. We get to experience so many things that we just wouldn't have the chance to experience otherwise. We don't have much of a say in where we go, but I'm up for anything.
Military life is hard in a lot of ways. But I think that moving is one of the ways that makes us stronger, because we have to pick up and start all over every few years, because it forces us to adapt to new situations really fast, because Nick and I have to work together to get a big job done.
I remember when we moved into our apartment in Hawaii. We moved in before our stuff got to Hawaii. We had nowhere to sit and nothing to cook with, besides one pan that Nick put in his suitcase, but we figured it out, and it was a blast. Then the movers came. As we consolidated our stuff from living in two different places, we realized we had way too much stuff for our small apartment. We could barely walk around! It took over a week to go through stuff, donate things we didn't need, and organize everything. It was still a blast and we got to go out for ice cream to reward ourselves for our hard work multiple times.
The day we moved to Hawaii! Here's us at the airport in New York, boarding our flight: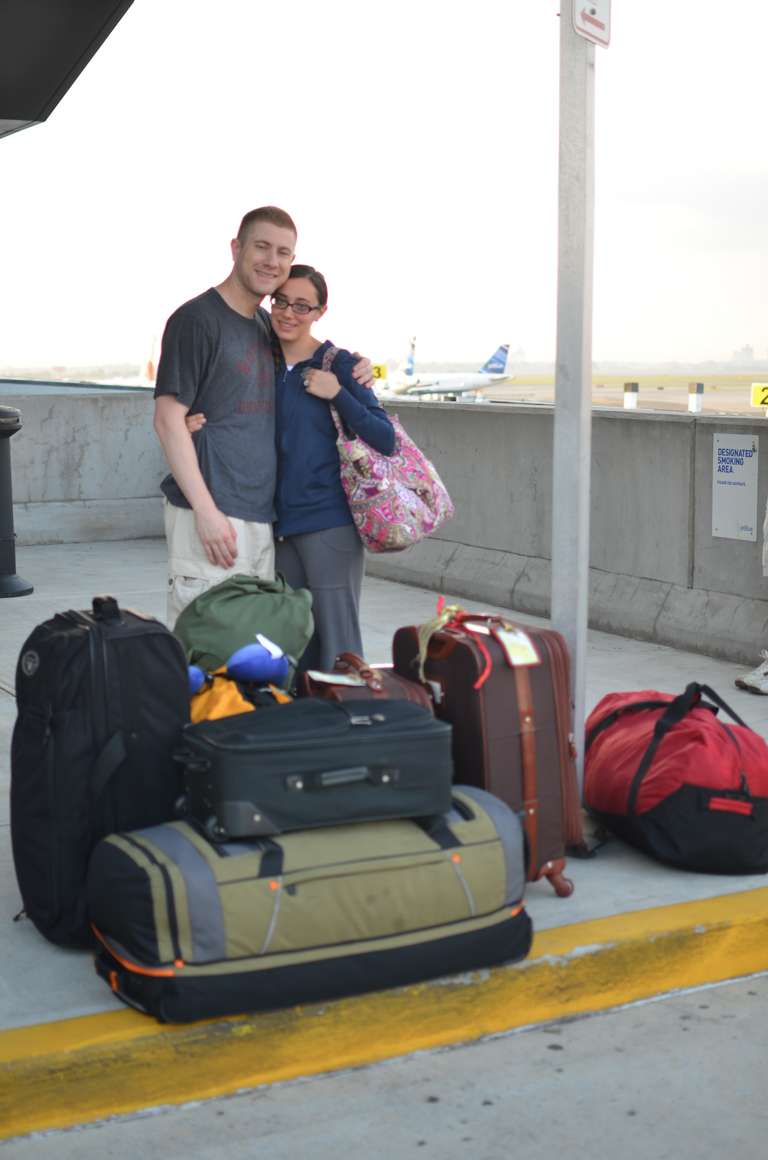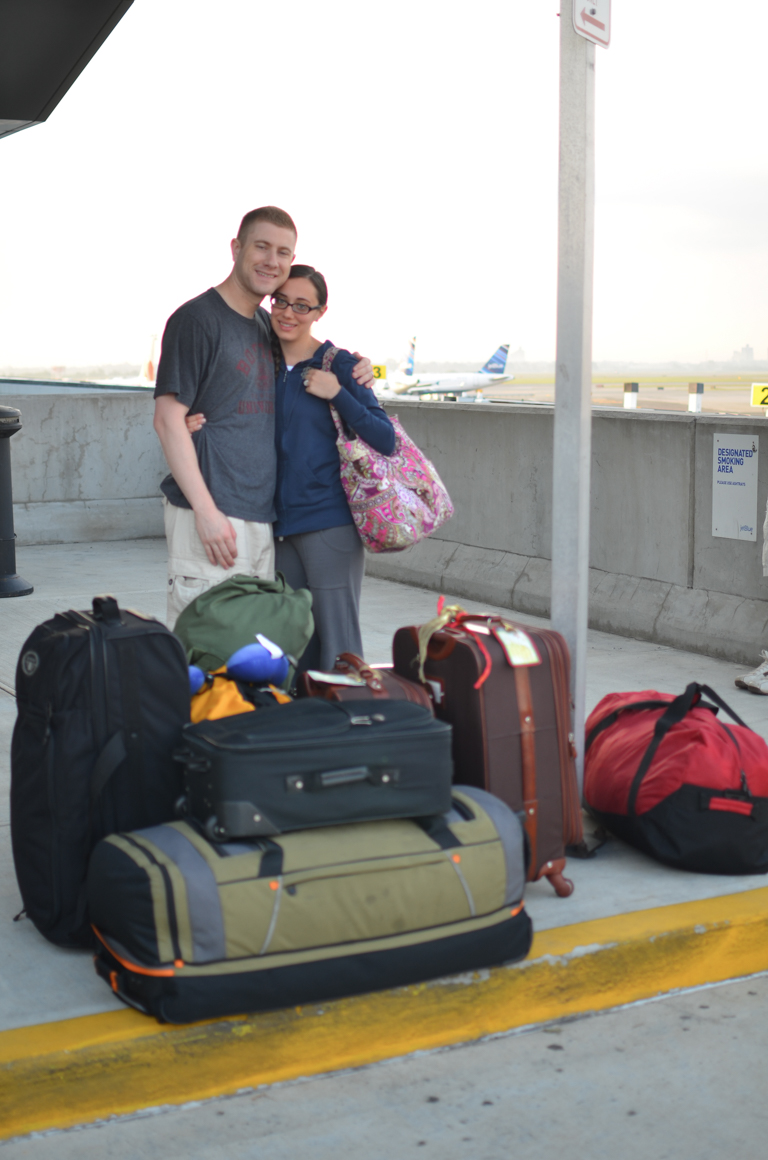 So, it's a bit bittersweet that I write that we are leaving our island home in a few months and moving to Connecticut.
Yes, of course, I am very sad to leave Hawaii. This island has come to feel like home for both Nick and me. I have lots more I want to write about the ways Hawaii has helped me grow and change, but right now, I want to talk about what's coming next.
A friend of mine, who has been a Navy wife for a while now, always tells me that no matter where the military sends you, you can always find more positive things than negative. I think that is really important to remember for life in general.
So, here's a toast to all of the things I am excited for about Connecticut:
Here's to hopping in my car and seeing my family whenever I want.
Here's to scarves, boots, and sweater dresses. Winter clothes are my favorite.
Here's to Christmas in New York.
Here's to making soup. When we were in California, I bought a book filled with old-fashioned recipes for soups, stews, and chowders, and I can't wait to try them.
Here's to chilly days with Nick, snuggled under blankets on the couch and reading books.
Heres to New York pizza and bagels. And Italian food.
Here's to a new home.
Here's to discovering a new neighborhood – finding new favorite restaurants and coffee shops, and bookstores.
Here's to changing seasons.
Here's to snow.
Here's to seeing my friends in New York, Boston, and Washington, DC.
Here's to hot coffee.
Here's to appreciating my hometown with new eyes.
Here's to moving – getting organized and getting rid of things we don't need. One of the best things about moving is that we have to literally go through every single item we own and figure out where it fits in our lives.
Here's to New York City.
Here's to meeting new people and trying new things.
Here's to being open and optimistic.
Here's to weekend trips to places I've never been before.
I don't see many negatives in moving to a new place, experiencing something new, being closer to my family and friends. Sure, we are moving in the middle of winter from a tropical paradise to a place where it snows a lot, but that's the Navy for you. It's all part of the adventure, right?! We've already got a bucket list going of things we want to do, like go see a broadway show in New York City, and we will only have a few months to do it all.
I know it's going to be a blast to be somewhere new with Nick. I love Nick's optimism, his sense of adventure, and the way he always finds the best parts about the places he lives. He's the perfect partner to be doing this with. Now more than ever, I am sure that this is the best life for us.
I have lots more I want to write about Hawaii, and I am sure I will be getting a bit more dramatic once it gets closer to leave. I've got lots planned for the next two months – beaches, food, and revisiting all of my favorite places one last time.
So yeah, here's to new adventures!
And does anyone have any moving tips?!