July 29, 2014
When my parents were visiting, Nick and I decided to take my dad on a quick overnight trip to the Big Island to see Hawaii Volcanoes National Park. My dad really wanted to see the park and we got to knock another island off of our bucket list!
We were able to stay at the Kilauea Military Camp, right inside the park. The next day, we took an all-day tour of the park offered through the camp. We decided that this would be the best way to see and learn about as much of the park as possible in just one day.
Our first stop was Kīlauea Iki Crater, the remains of a 1959 eruption.
You can actually go hike down on the floor the crater. We just had time for a few pictures but it was an amazing sight to see.
Then we headed over to Lua Manu Crater.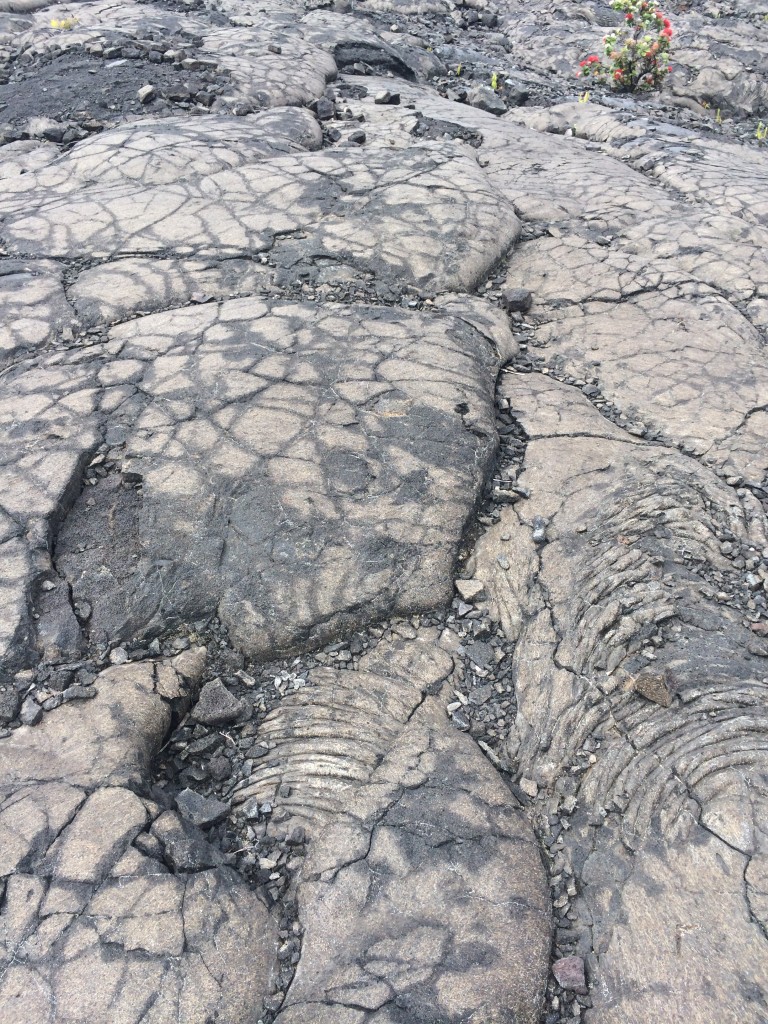 Lava rock!
We also got to walk through the Thurston Lava Tube, a long tunnel created by lava flow.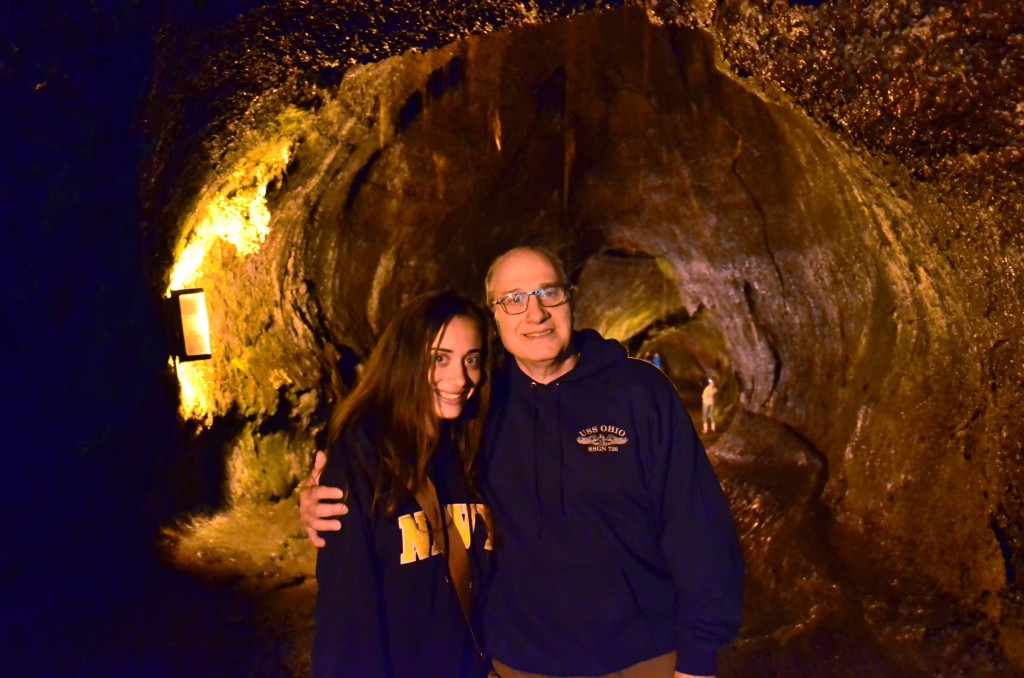 My dad and I in the lava tube! And yes, we are wearing sweatshirts! It did get a bit chilly up in the park so I would absolutely suggest wearing layers.
We also got to go down by the coast, which, on the Big Island, is largely made up of volcanic rock.
So different from anything I've seen before in Hawaii. I loved it.
The climax of the tour was Halemaʻumaʻu crater, which is still active. There wasn't any lava that could be seen from where we were, but we did go back later at night to see the lava glow (more pictures to come).
After the tour, we decided to check out the sulfur banks. There is a paved, short path that takes gradually smells worse and worse. The smell was truly horrific and I had to leave pretty quickly after arriving! I could see why it was not part of the tour, but it was still an interesting sight to see.
We decided to get some dinner at the Kilauea Lodge, where huge windows overlook the Halemaʻumaʻu crater. By the time we were done it was starting to get dark, so we wanted to get a good spot to watch the lava glow.
You can see it starting to glow a pink tint. Already, it was starting to get crowded as people wanted to set up their cameras and get the best spots to watch the lava glow.
At this point, we had to leave the park so that we could catch our flight home. I imagine it would only get brighter as the evening goes on.
For such a short trip, we got to see a lot of the park. It was a ton of fun and really great to get a little taste of what the Big Island has to offer. I think it will make planning a longer trip a bit easier!
Sorry for such a long post, but there was just so much to share!