February 8, 2016
We had a plan, and we were sticking to it.
Our plan was that Nick would get out of the military as soon as his job in Hawaii was done. No more deployments, no more being told where to live and when to show up. No more being told when we could take a vacation. No more anniversaries apart. No more telling our family we won't be home for the holidays. This had been our plan for the past eight years, without question. Sounds great, right?
Oh, what a difference a year makes.
Soon after 2015 started, Nick and I started having serious conversations about whether or not he actually should get out of the military. It took us six months, but we finally came to the decision that we both enthusiastically wanted Nick to stay in.
For the past eight years that we have been together, Nick and I had this idealized idea of what civilian life would be like, especially when military life got hard. But we never, ever took a step back to reconsider our options. We never thought about all of the awesome benefits of staying in the military, and we never really realized how much we do love this crazy adventure. Even when it's hard.
We just had a plan, and we were sticking to it.
A few things happened that made us seriously start talking about whether or not Nick should stay in the military. We reconsidered what had previously been unthinkable, unquestionable, and not even open for discussion. We had conversations that we never felt prepared to have.
We did a lot of talking, to each other, to Nick's coworkers who were getting out of the military, to those who were staying in, to captains and their wives who have been doing this for over 20 years, and to people who were not affiliated with the military at all. In the end, Nick and I realized that we love moving around and living new places. We thought about how much Nick loves his job. We talked about the people he works with, about this beautiful camaraderie in the military. We talked about what an amazing support system military families are for each other. There are a lot of other important and deeply personal reasons why we decided Nick should stay in, but if I get into them all right now this post will get away from me.
Most importantly, for me, I realized that I was totally capable of handling moves, deployments, and whatever else the military could throw at me. More than that, I realized that I love being a military spouse. I don't want the adventure to end just yet.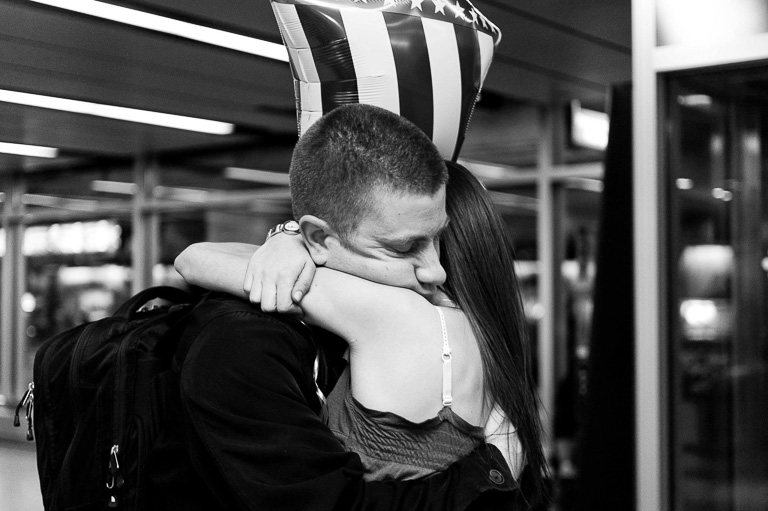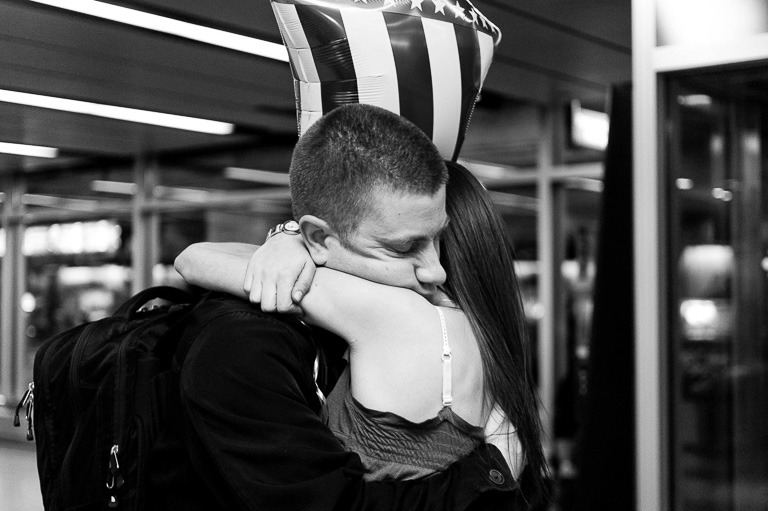 As we talked about it more, we got excited for the new opportunities that were suddenly in front of us. But weren't they there all along? Not if we didn't recognize them, if we weren't open to them.
This year, be open to taking risks and making choices. Plans and goals are good, very good. But keep your heart open so that when new ideas and opportunities come your way, you can at least consider them. You don't need to take unnecessary risks or do something you don't want to do, but if you at least think carefully about all of your options, I think you will be happier in the long run with whatever choice you make.
Priorities change. Opportunities arise. Be fearless as you embrace whatever changes come your way.
As I write this, I am sitting on the floor of our home, because, as you know, we lost all of our furniture to mold during our move. Everything else that survived the mold is sprawled out on the floor, because without furniture, we don't have many places to put stuff. There are empty boxes everywhere. And six months from now, we will uproot again and be living somewhere new.
But….
Nick and I are together. We just had an amazing weekend exploring a state we never would have lived had it not been for the military. Because of all of this snow, Nick is in the middle of a 4-day weekend. We had the chance to live in Hawaii. Now, we are close to my family, and I already have tons of things planned in the upcoming months with my friends and family who are nearby. In a few months, we will get to have a brand new adventure. I know good people who I never would have met if Nick wasn't in the military. Nick is excited about his work. And we have an amazing support system of people who believe in us and love us. I'm happy with my choice, and I believe I made an informed one.
How did Nick and I end up living a life we never thought we would be living? And how did we get so excited about it? In the words of Amy Poehler, "taking risks and making choices is what makes life so exciting." 
Take risks. Make choices.
What risks will you take this year?
– Carolann