March 1, 2016
When we moved to Hawaii, Nick and I had been married for 5 days. We had just spent 5 years living apart from each other, on opposite coasts of the country. Nick had gone on 5 deployments during that time (I just realized that maybe 5 is my lucky number?). He had gotten back from a deployment a few weeks before our wedding. I quit my job, finished my Masters degree, and was about to move 5,000 miles from the only home I had ever known.
There were so many changes happening all at once. I was overwhelmed, nervous, and the most excited I had ever been in my life.
I was about to embark on the greatest adventure of my life. Starting our marriage in Hawaii changed me in ways that I probably don't even know. But a few things are certain.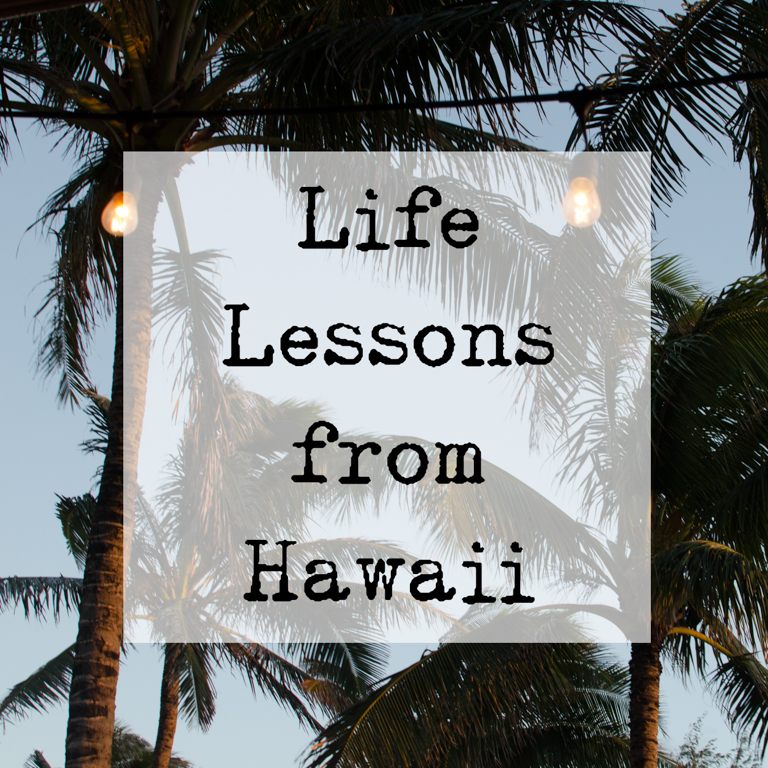 1. Hawaii taught me how to appreciate the simple things.  Sunrises. The sound of the ocean. Fresh fruit. A cup of coffee with a friend. The things I loved most about Hawaii turned out to be life's simplest things. Even though I don't live in Hawaii anymore, I find myself looking for and appreciating the small, simple things in life more than ever.
2. Hawaii taught me how to slow down. Island time is a real thing. As a born-and-raised New Yorker, I was either going to learn how to slow down or I was going to be very cranky when things didn't go my way. I'm glad I chose to slow down and I know that my new attitude is here to stay. Now I love nothing more than a long, leisurely cup of coffee with good company.
3. Hawaii taught me to be present. This goes along with slowing down. When you are exploring beautiful waterfalls, hiking on the coast, or when you come across a Hawaiian green sea turtle at the beach, you want to soak up every single second of it. You immediately learn how to be present. Hawaii taught me how to just relax and enjoy a moment for what it is. Then, obviously, you take a picture: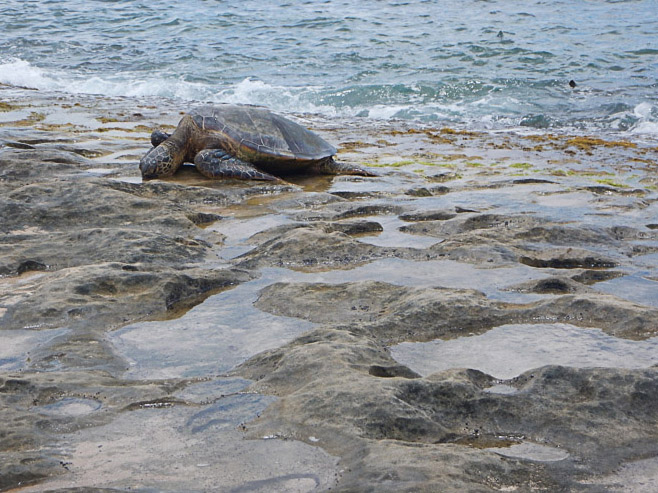 4. Hawaii taught me what really matters in life. My husband. Family. Friendships. Lots of love. And good food. Being far away from home taught me to be with and appreciate the people you love whenever and wherever you can.
5. Hawaii taught me that I can do anything. I hiked big mountains. And then I hiked even bigger ones. I taught myself how to cook and only burned myself a couple of times. I learned how to be independent. While the very idea of being a military spouse used to frighten me, in Hawaii, I learned how to believe in myself. Now I know that I totally got this.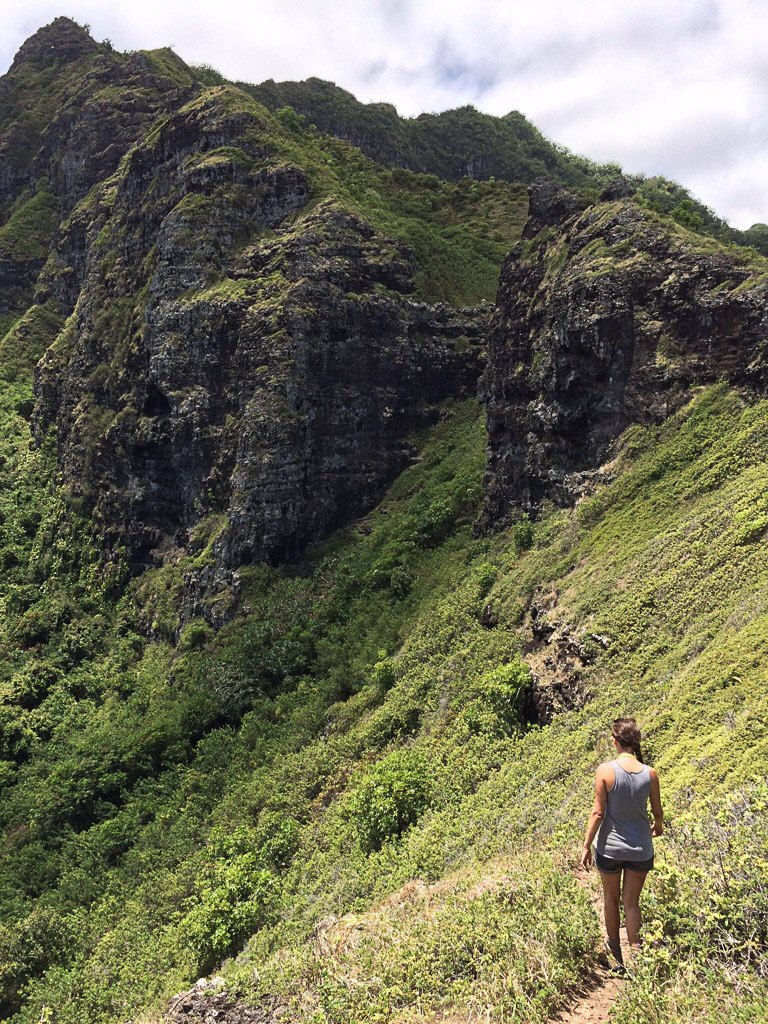 6. Hawaii taught me a lot about marriage. After 5 years of being in a long distance relationship, we needed that time together. We developed our little routines, learned so much about each other, and laughed every day. In Hawaii, I learned how important it is to have quality time with your significant other, no matter how busy life gets. It's easy to go through the motions, to get-up-go-your-separate-ways-for-the-day-come-home-eat-dinner-watch-tv-go-to-sleep-wake-up-repeat, but you and your significant other need spontaneous Wednesday night dates, evening walks, weekend adventures, nights where you stay up till all hours talking, and romantic dinners at home. Just the two of you. No matter how busy life gets. With so much do to in Hawaii, we never ran out of date ideas. Having regular dates is something I want to continue to do no matter where we live.
7. Hawaii taught me how to be a good friend. I wrote this post a few weeks ago about how important it is to nurture friendships. I learned all of that in Hawaii. Being separated from many of my friends, I realized how important it is to put work into those relationships. When life gets busy, I think that friendships often become last priority. We need to work to make sure that doesn't happen.
Linking up with with Angie, Jessi, Emma, and Andrea today! This month's linkup topic is "Your Greatest Adventure." Head on over to any of their blogs to join in the fun and find some awesome bloggers.

-Carolann