January 28, 2016
You know that age-old hypothetical question, "if there was a fire, what would you save from your house?"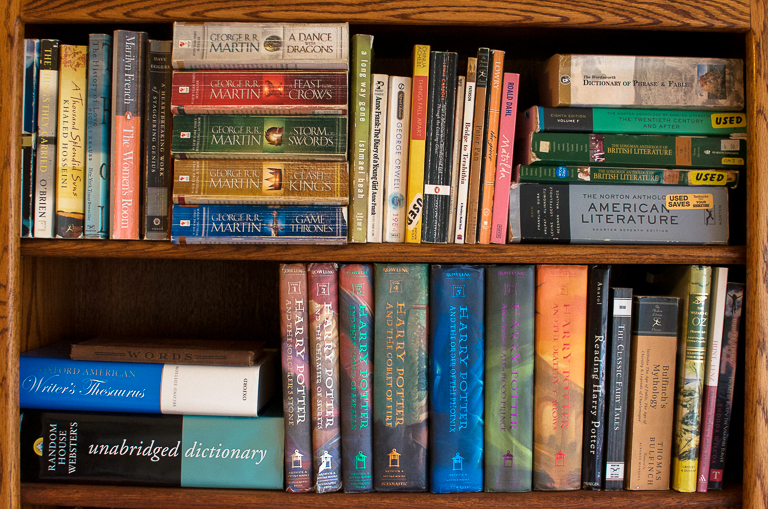 For me, it would be my scrapbooks. That always has been my answer, and it still is. There is nothing more important to me than my family and friends and the experiences we've shared together. Photos cannot be replaced, ever.
But sometimes you don't get a choice. And sometimes you just don't realize how much something means to you until it's gone. A few weeks ago, the movers came to our new home in Connecticut. One minute I was planning out where my photos and couches would go, the next everything was going back to be sorted through. Two weeks later, I discovered that all of our furniture, electronics, and books were gone. Mold had spread throughout almost everything we own. Just like that, it was all gone. All because the movers were careless.
Yesterday, Nick and I went to a warehouse so that a professional staff could go through our items. They looked for mold and decided what could be saved, and what has to be discarded. As the professionals started going through our stuff, I wasn't too upset when I found out that our couches, desk, tables, chairs, mattresses, bed, and even all of our electronics need to be replaced. Of course I like having these things – I sure do love having a couch to lounge around on and a table to eat at. But they are replaceable. They still sell the exact same couch, and I plan to get it again.
I was doing fine all day long. It was overwhelming and tiring but getting rid of mold is way more important to me than trying to cling to any of my possessions. I would rather start over completely, I would rather get rid of every single thing I own, including my scrapbooks, than have any mold in my house that will cause any health problems.
Towards the end of the day, I opened up wet boxes that contained my favorite books and a binder in which I kept the best papers I had written in college. I am a huge nerd – I loved writing papers for my English classes, thinking about the best arguments, discussing them with my professors, and perfecting sentences until I found the exact right words. I started taking pictures for my records when I lost it. Tears fell over my books and papers.
For the past two weeks, I had been telling myself and everyone else that it's just stuff. Stuff shouldn't matter. I know that it actually doesn't matter. The visceral reaction I had to seeing my books and my best papers completely ruined surprised even me. My books tell the story of me – the things I love, the stories that have shaped my life, the authors who feel like old friends.
There were the books that my aunt had given me, before she passed away. Ever year, she would think about the best books that she had recently read. She would pick out a couple for me that she knew I would love. I always did.
There were my Harry Potter books. I had gotten these first edition books before it was a hit series.  And then once they became a hit, I would dutifully wait in line at midnight every time a new book came out.
There were the anthologies that I had studied in college, scribbled with notes.
There was a book of poetry, written by my college professor. He had written a message to me and signed it.
There was the Writer's Thesaurus that my brother got me when I got my first job as a writer.
There was the copy of Ulysses that I had spent an entire semester trying to read. It was so torn and had so many notes written in it that my professor gave me a brand new, hardcover copy at the end of the semester.
There were books that my friends and family had given me, from all over the world.
There were the rare, first edition of some of my favorite books, that I had slowly been collecting.
There were the papers that I had written that had given me the confidence that I might be able to go out and get paid to be a writer.
I had been saving these books and papers because I love them, but also in case I decide to go out and get that English Masters.
Most of these things can be replaced. I don't know why exactly I was so upset over this stuff. I have never wanted to own a lot of things. I don't consider myself materialistic. I parted with many things yesterday without worry. But I can't help the way I feel about these books that have become a part of me. In time, I will get over it. I will slowly replace these items.
I don't write this post so that anyone will feel bad for me. I write it because now I feel like I have to chase that feeling, that love for my books and the things I have written, and see where it leads me. I am going to use that feeling that I didn't know I had to push myself forward, to keep on reading and writing and thinking and arguing and loving.
What do you love? What does that say about the life you want to live?
-Carolann