August 25, 2014
A few days ago, Nick and I celebrated our one-year anniversary. This past year has been filled with so much love and so many adventures. I can't wait to see what the future holds for us!
To celebrate, Nick took me to Turtle Bay. Turtle Bay is on the north shore of Oahu, far away from the craziness of Waikiki. There are a lot of beaches and hiking trails, as well as a really cute little town with great restaurants. Turtle Bay is the only big resort on the north shore, so it feels really calm and peaceful. It's a completely different experience than Waikiki beach. I love going up to the north shore just to hang out on the beach or eat, but this weekend we got to stay up there.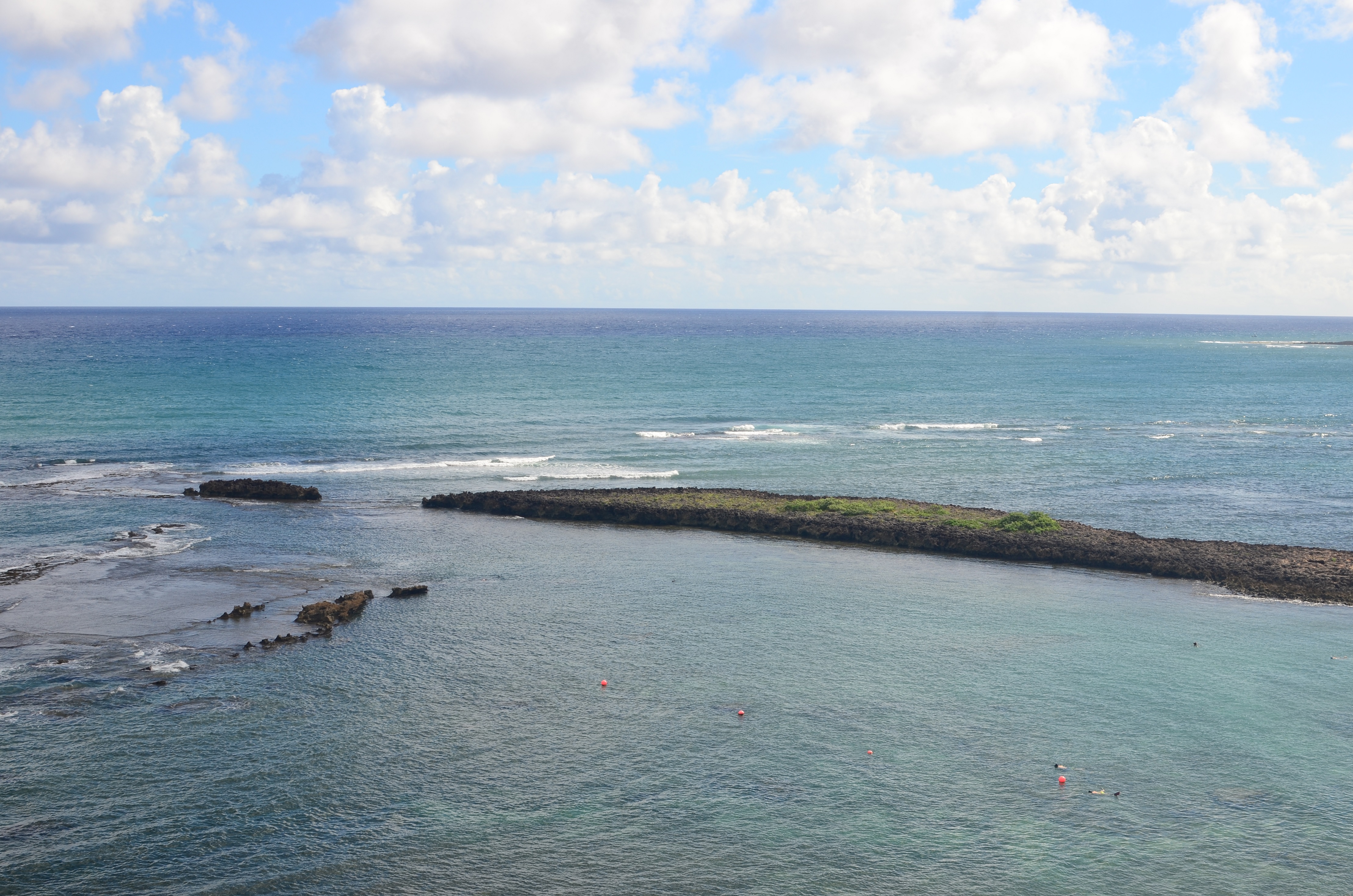 Turtle Bay has so many bars, restaurants, and activities that you could probably spend your entire vacation on the resort, if that's your kinda thing. We stayed for two nights and that's exactly what we did.
That night, we had dinner at Ola, where you sit with your feet in the sand while you eat your dinner.
The next day was our anniversary. I went snorkeling for the very first time! Nick loves scuba diving and snorkeling. I have been too afraid to try it in the past, but I wanted to try it since I know how much he l0ves it. I saw so many pretty fish and ended up liking it a lot. That afternoon, we tried stand up paddle boarding for the first time. Basically, you stand on a surfboard-type thing and row yourself around. It was a lot of fun! Well, for me at least. Nick could not stand on the paddle board for more than 5 seconds, kept falling in the water, and ended up losing his wedding ring! By the end he basically just sat and  rowed himself around.  I don't think he will be trying stand up paddle boarding again any time soon, but I still loved it.
I wish I had brought my waterproof camera, but I had no idea we were in for all of these activities, so I didn't get ednto take any pictures while we were out on the water.
It was a special way to celebrate our first anniversary together, our first year without moving, deployments, or long separations. I am looking forward to many more years like that.