August 30, 2014
So far, Nick and I have done 11 different hikes on Oahu, and I am hoping to add to that list soon. But the one that we keep coming back to again and again – whether it's with visitors or just for fun by ourselves – is the Pillbox Trail in Lanikai.
The trail starts out behind someone's house. There are signs so it's not too hard to find, but parking is kind of hard. The beginning is very steep, but there are ropes to help you along. I don't think I have ever been able to take pictures of the beginning because I am just so focused on getting up that part! Once you get past the first few minutes, it is still moderately difficult, but it does not take very long to get to the top. The Pillbox Trail isn't paved like Diamond Head or the  Makapu'u Point trail, so it is more of a "hike."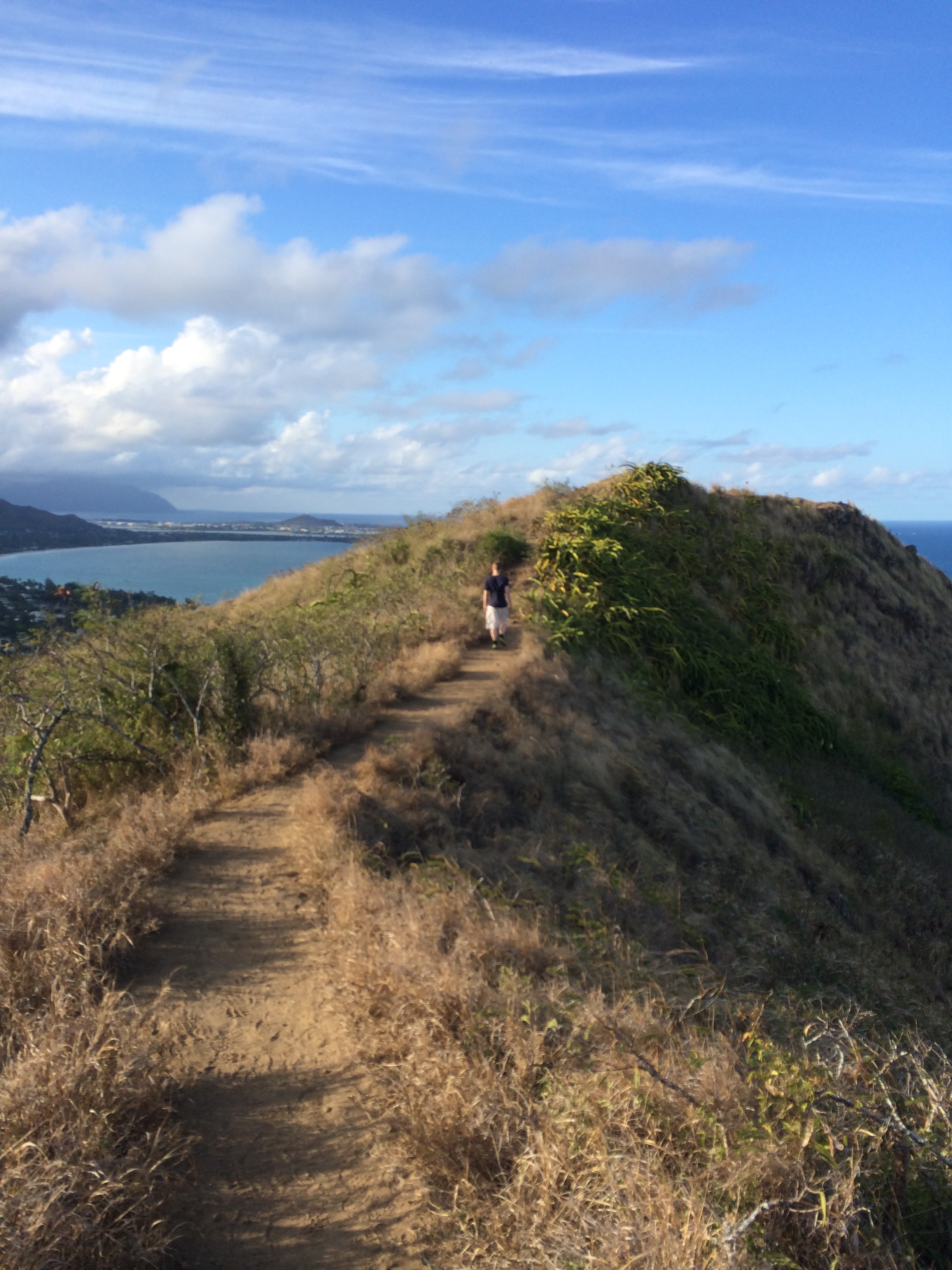 The trail takes you to two different pillboxes. Once you reach the first one, it is not much longer until you get to the second one.
This is my favorite trail for a few reasons.
1. It is short, so it doesn't take up your whole day.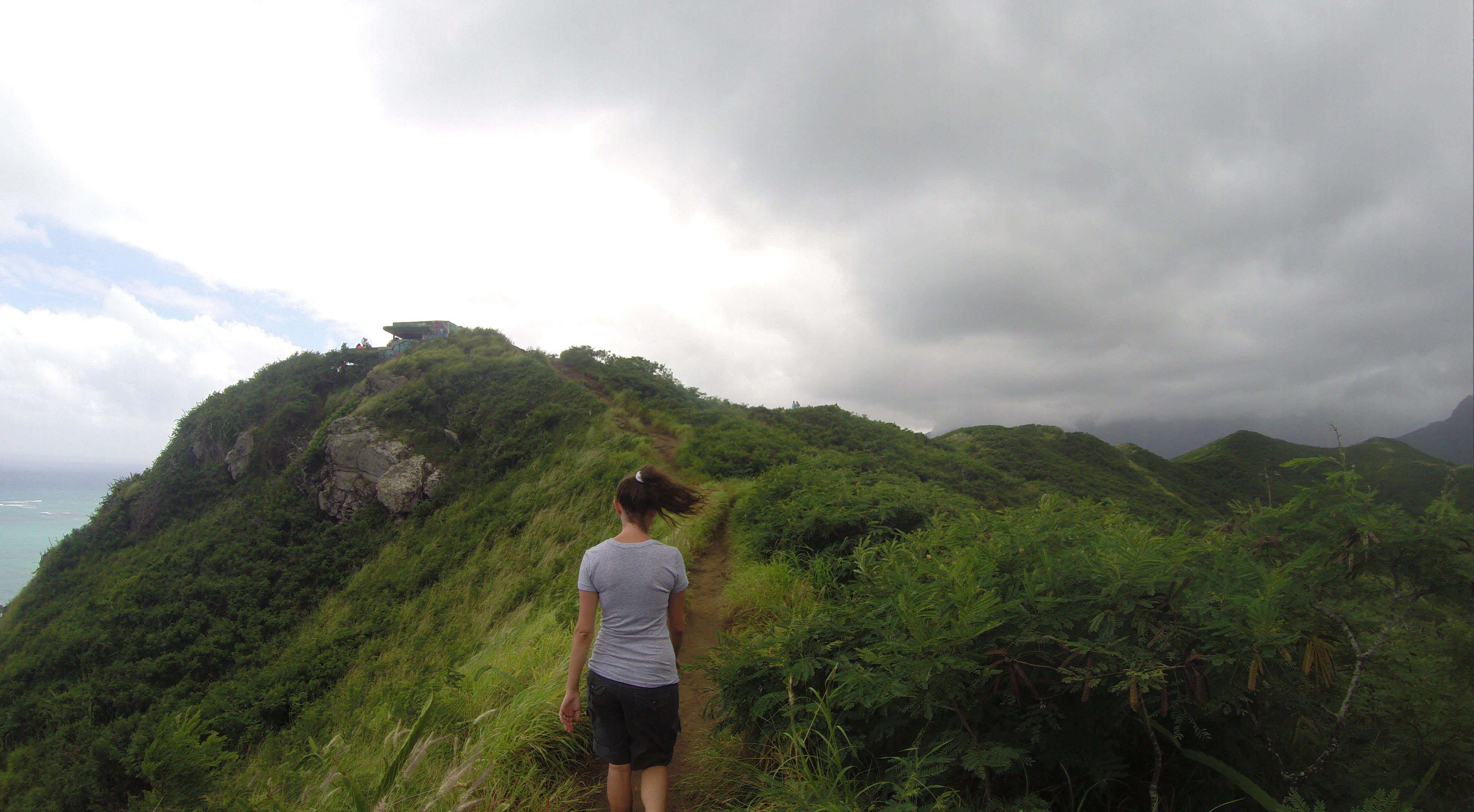 2. It gives you amazing views practically the entire time you are hiking. Sometimes it's fun to save the view until the end, but I really like being able to look at this while I am climbing:
3. The pillboxes are a piece of history – observation posts built by the military used during WWII.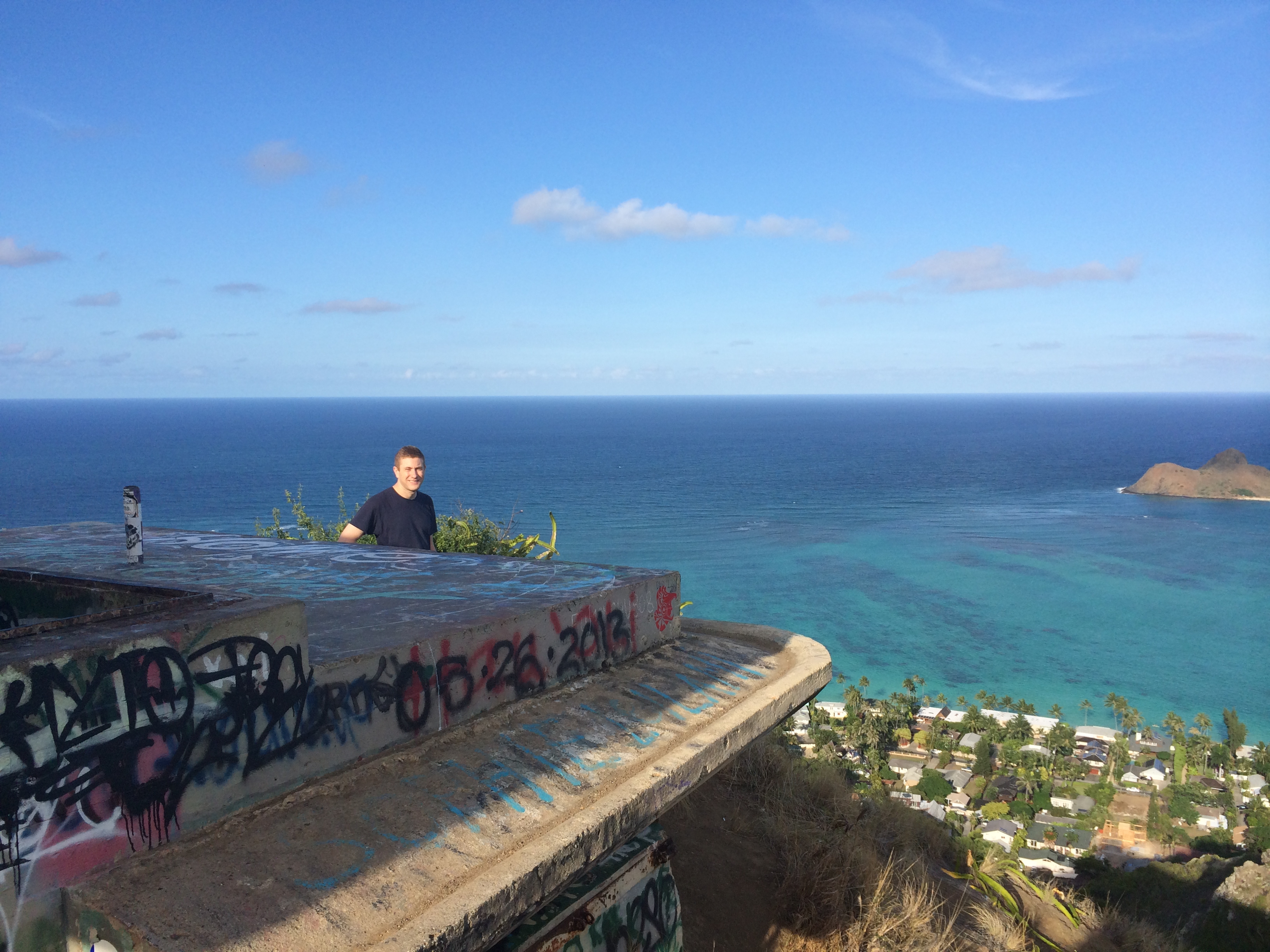 4. Once you get to the top, you get some of the best views of any hike I have been on so far. Admittedly, I haven't been on a whole lot of hikes, but I think I have gotten a good sampling around the island.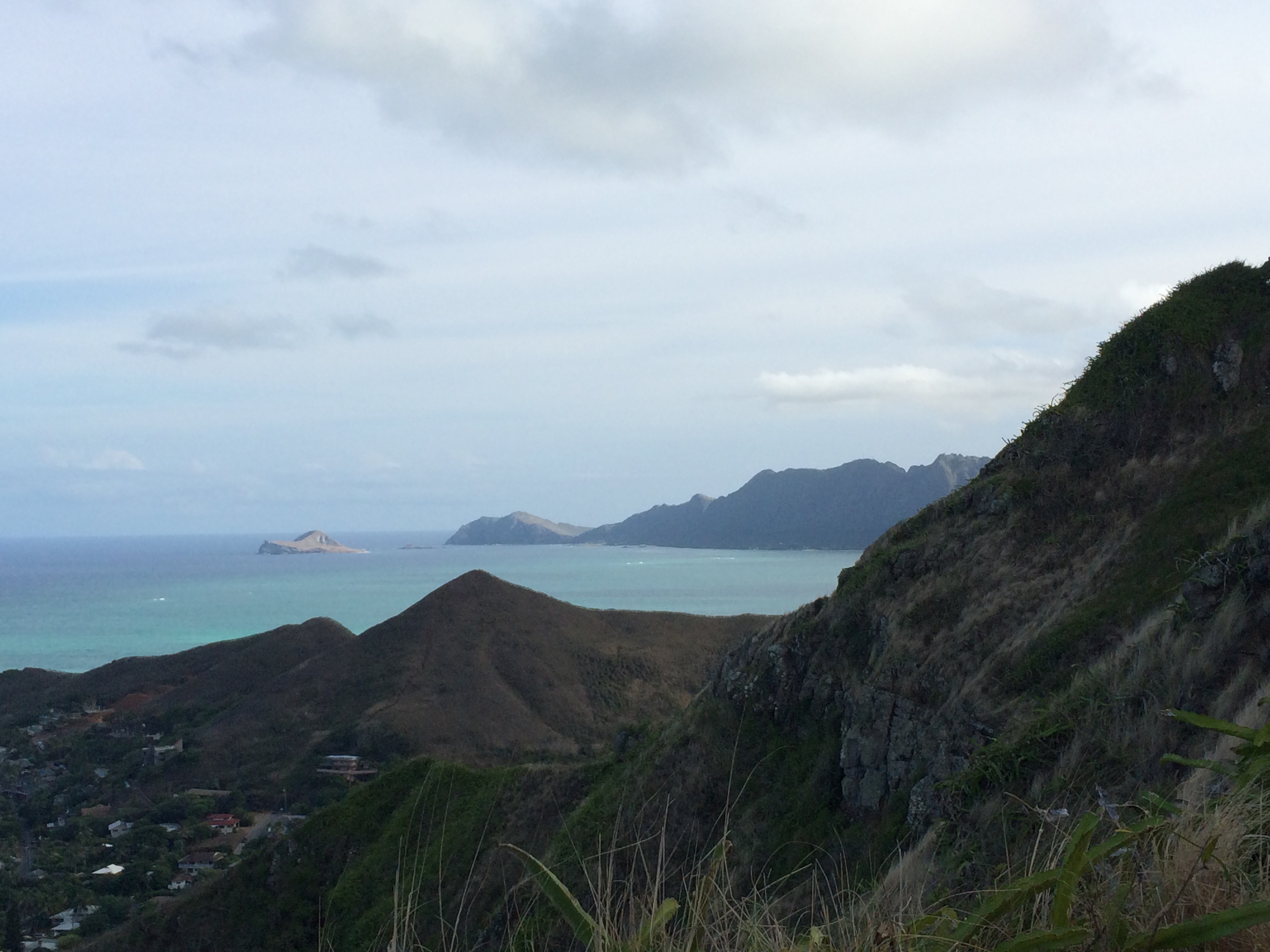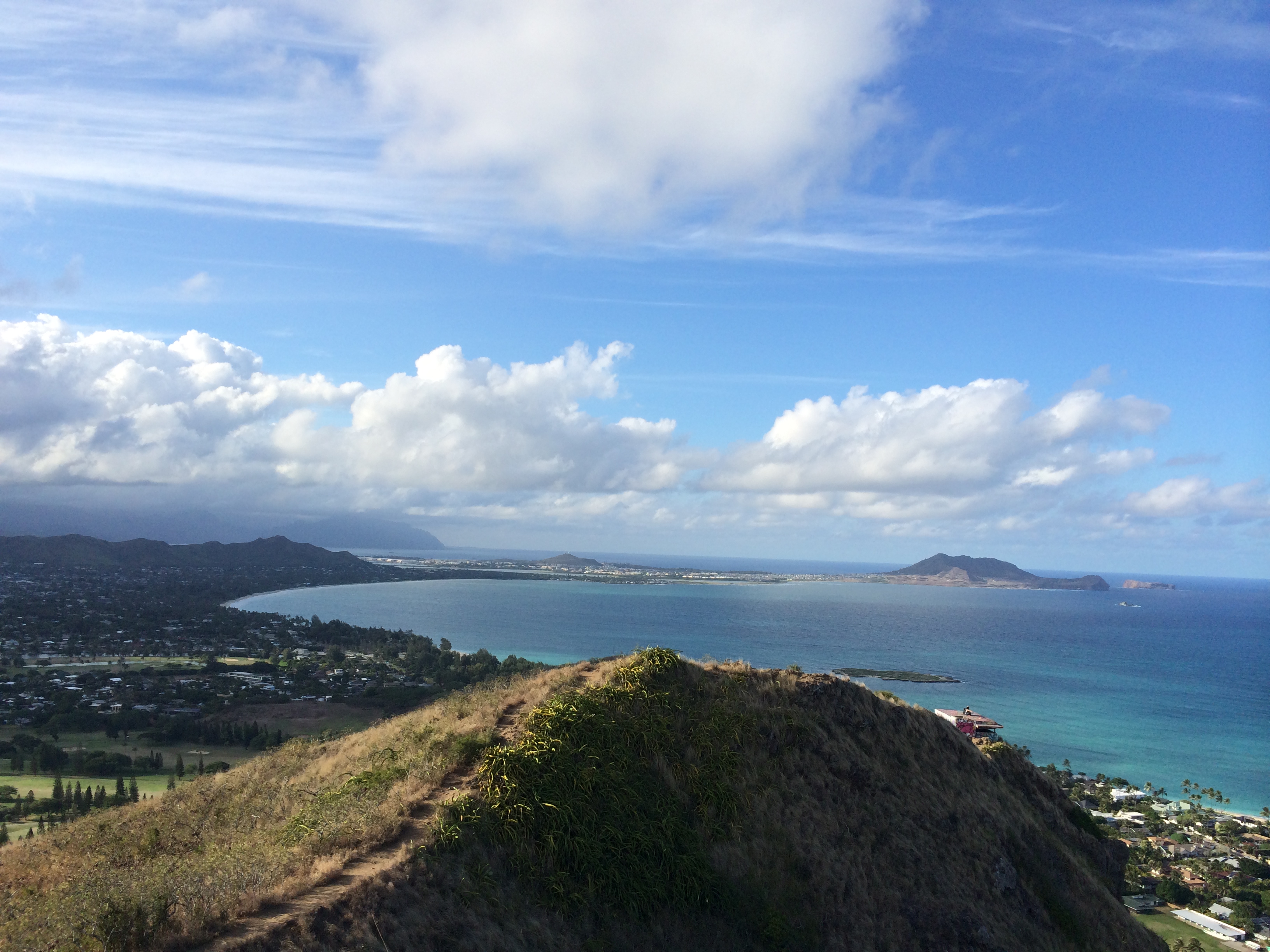 5. It is a beautiful place to watch the sunrise.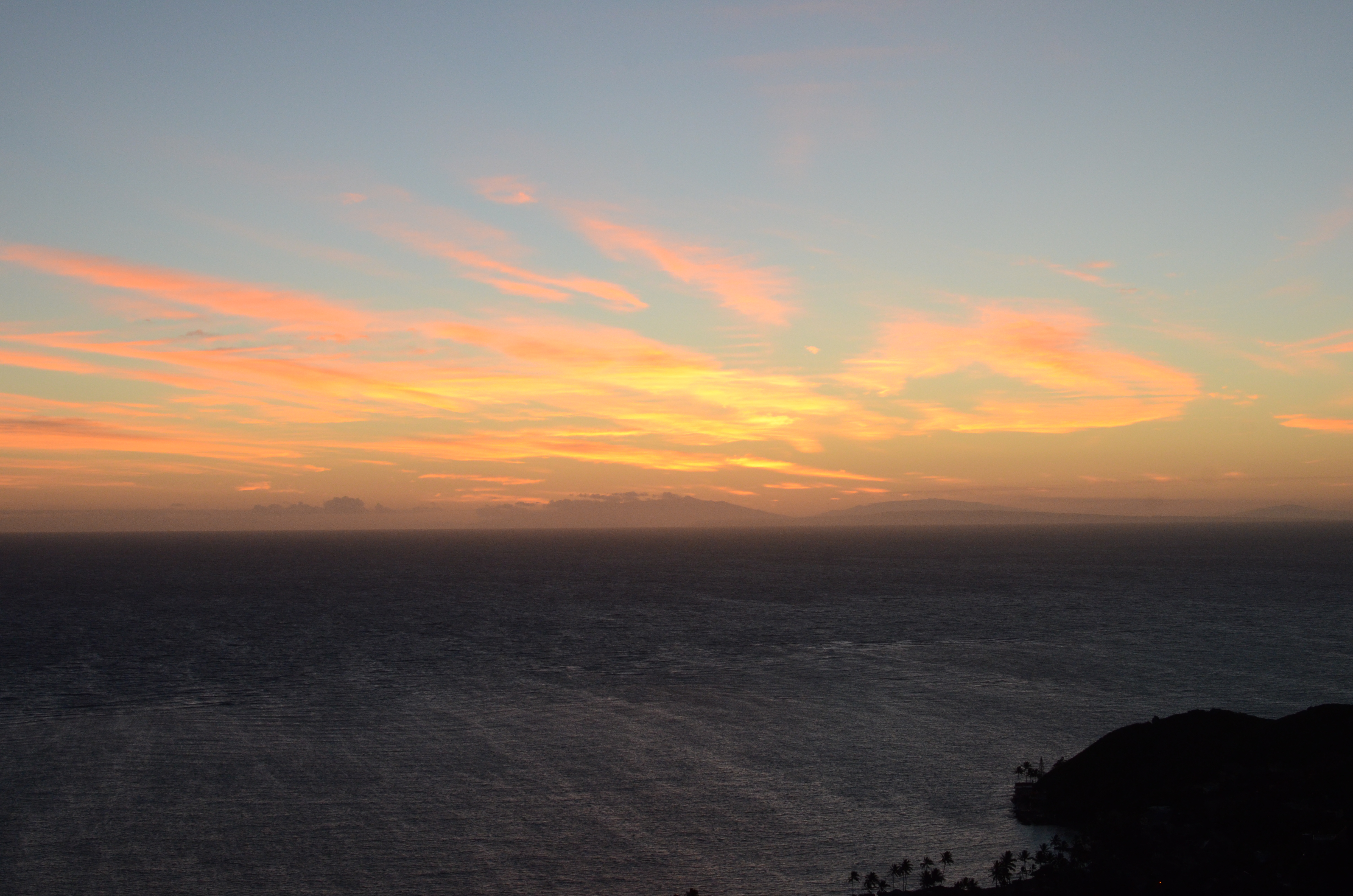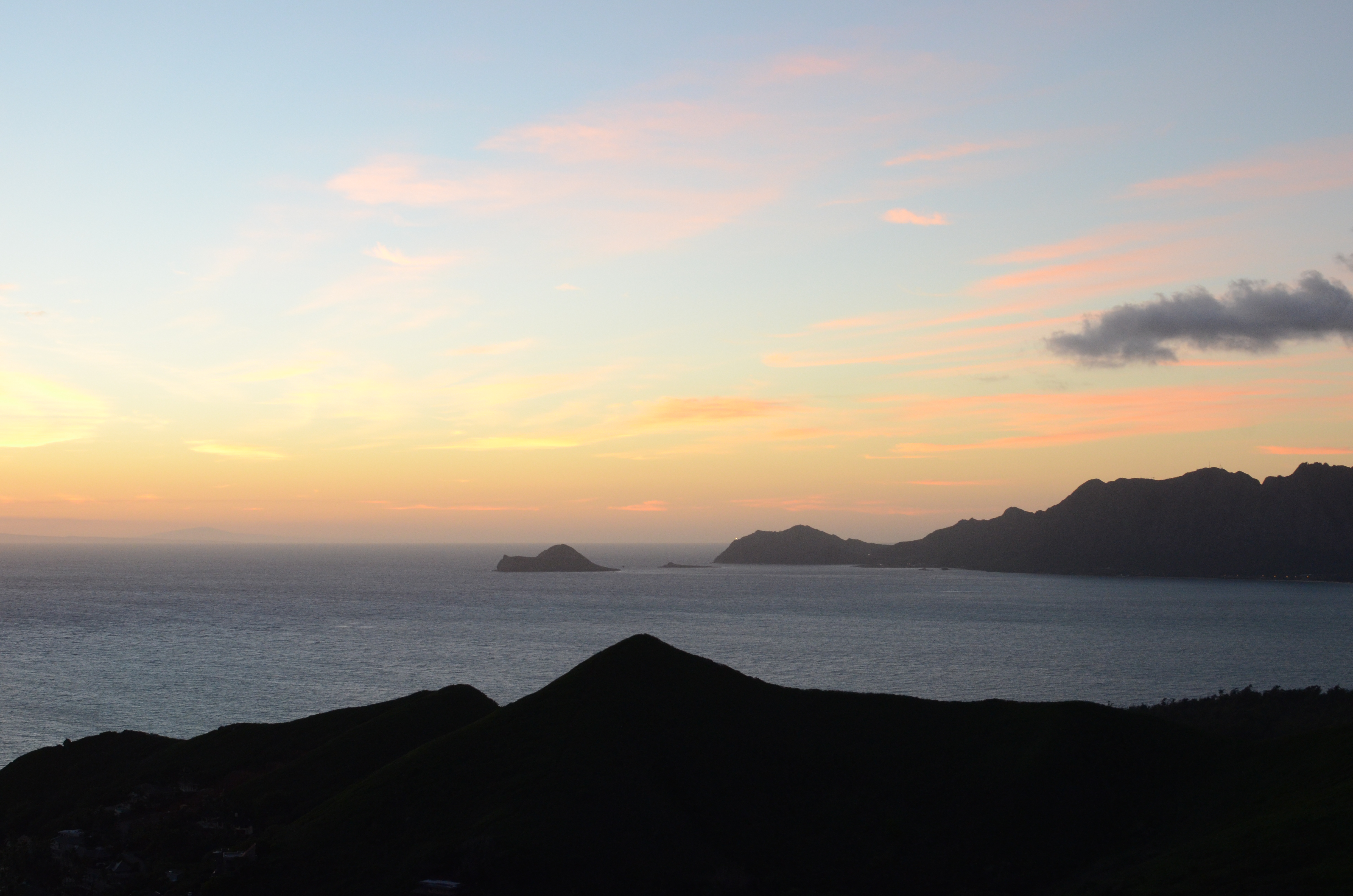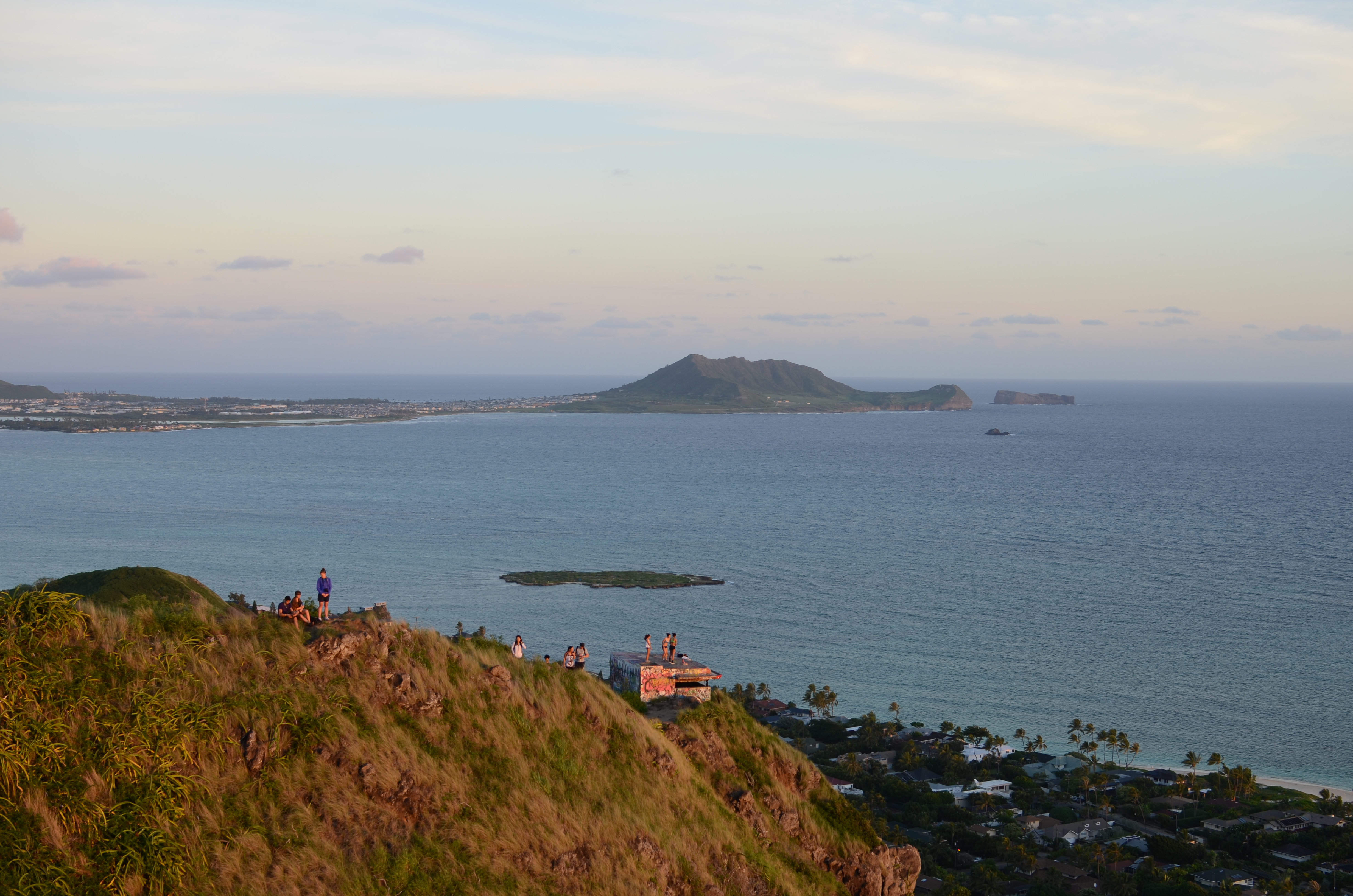 So that's my favorite hike on Oahu so far! I hope everyone has a great Labor Day weekend! I hope to have some adventures with Nick over the long weekend, so stayed tuned!