February 4, 2016
The snow, the mess, the cold, the boots, the hats. I love winter. I love the warm clothes. I love the hot drinks. I love cuddling under as many blankets as I can find. I love any excuse to stay inside in my pajamas.
Nick always says that he doesn't mind being cold sometimes because it makes him feel alive. You know when there's that nip in the air, and snow suddenly starts falling down on you. Or when you're running to the car because it's just so cold and you immediately blast the heat as soon as you start the car, watching your breath. I think that's what he means. Winter is beautiful if you slow down for it.
There is a calm, quiet, stillness to winter. Half of the time, I am cursing the weather as it dips below freezing and I am scraping ice off of my car. But the other half of the time, I look outside and appreciate winter for what it really is – a time to slow down.
Earlier this week I wrote about how Denmark taught me to love winter. I was thinking about how to love the cold when you're not on vacation, when you're just enjoying everyday life. Here's what I have come up with:
1. Make hot chocolate from scratch. Experiment to find the best recipes. I'm obsessed with this recipe from The Pioneer Woman. My friend Christy just dedicated an entire blog post to her favorite hot chocolate recipes – check it out here and make all. of. the. hot. chocolate.
2. Learn to cook a new recipe. Spend all day baking bread or make a fancy dinner. Last year Nick made homemade French macarons. They take all day and they are totally worth it. I think it's time to make them again.
3. Who needs conversation?! Not this bookworm. Spend a whole day under the blankets reading your favorite books. I love this list of novels you can read in just one day.
4. Knock something off your to-do list, like finally hanging up those photographs or cleaning out a closet. Okay, okay, it's not the most fun thing to do, but it will make you feel good and will make your home a lot cozier when you have those photos hung or that closet organized.
5. Catch up on your favorite hobbies. I have about a year's worth of scrapbooking that I need to get to. When it's nice outside, I just can't bring myself to stay inside and do stuff like that, even though I love it. Now is the time!
6. Learn something new. As soon as I get my house in order I want to teach myself how to crochet. A friend of mine recently took up French. If there is something you've been dying to learn how to do, winter is the time.
7. Make plans to knock something off your bucket list. Plan that next trip by setting a budget and starting your research.
8. Binge watch your favorite TV show. Wear your pajamas, make snacks, order pizza, and enjoy every glorious second of it. No guilt when it's below freezing – what else is there to do?!
9. Make mulled wine. I had it for the first time in Denmark, and then we made some over Christmas. It's super easy and will definitely keep you warm and cozy. Over Christmas, Nick and I made this recipe from ChefSteps. It takes a few hours, but it's lots of fun.
10. Invest in a pair of cozy slippers, a new fuzzy blanket, or warm socks. The warm clothes are my favorite part about winter, and they always feel coziest when they are brand new.
11. Get a bunch of different kinds of chocolate and try them all. Grab a bottle of wine, and just like that, you have a chocolate tasting party.
12. Celebrate the women in your life on February 13 – Galentine's Day!
13. Give yourself some self-love. Pamper yourself with some alone time, a bubble bath, a new book, or whatever it is that makes you feel great.
14. Send a card to someone you love.
15. Explore your own backyard by visiting a musuem or aquarium. Tons of fun and it's all indoors!
16. Take a road trip. Drive to a city an hour away, get some lunch, and check out the local sights. Blast the heat in the car. Bonus points if you have heated seats.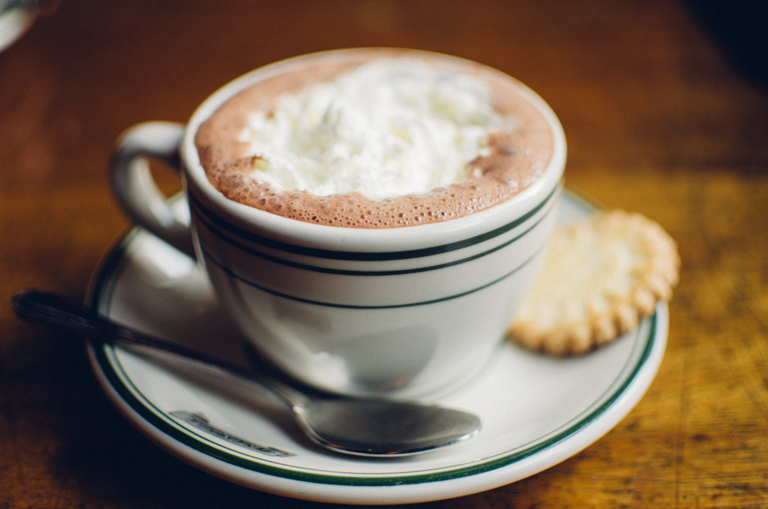 Winter is beautiful. Don't miss it.
How do you love on winter?
– Carolann